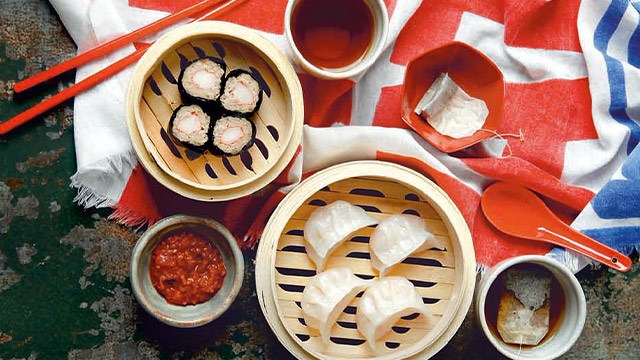 News flash: not all dim sum dishes are dumplings! Here's a quick guide to navigating your way around a meaty traditional Chinese dim sum menu: know which dishes to order, and in what order to eat them, too.
If you are clueless about dim sum, you can take a look at our beginner's guide to basic Chinese dim sum here:
You could also pop into Man Ho at the Marriott Hotel, where dim sum-eating is made simple with a build-your-own-menu type of service: you can choose which dim sum dish you want to have for every course that they offer. Take a look at how a set dim sum lunch typically looks like below.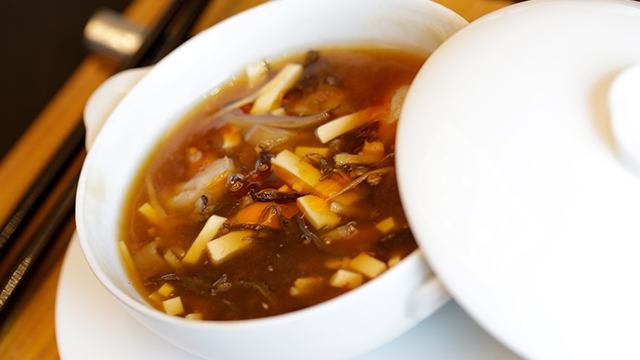 1 Soups
The soups in a dim sum course are meant to cleanse the palate before diving into all those tasty dumplings and rolls. Man Ho starts off with a choice between the Hot and Sour, which is loaded with strips of shrimps and scallops, or Braised Minced Beef Soup with tofu tidbits and cilantro.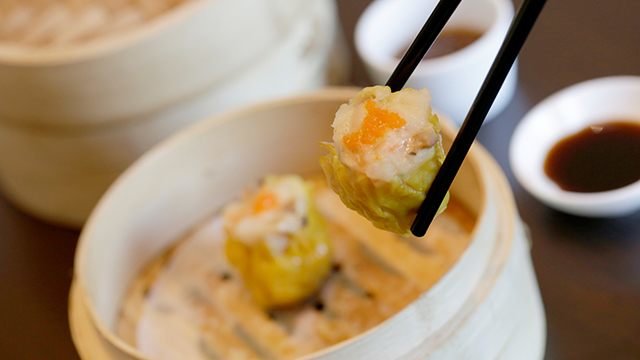 2 Classic Dumplings
Ha kau (hakaw), a soft and delicate dumpling with a huge chunk of fresh shrimp, the siao mai (siomai), which is stuffed with quality ground pork from Hong Kong, and the "Chao Zhou" dumpling, which has complementing tastes of peanut, pork and spinach, are all classic dumplings that are both impressive and comforting.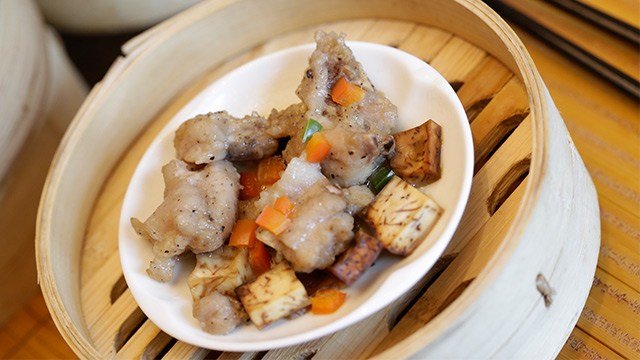 ADVERTISEMENT - CONTINUE READING BELOW
Recommended Videos
3 Steamed Delicacies
Pork Spareribs tossed in black bean sauce, succulent Chicken Feet in a homemade marinade, and Glutinous Rice stuffed in shrimp, pork and egg yolk and wrapped with a lotus leaf wrappers are heavier dim sum components that satisfy.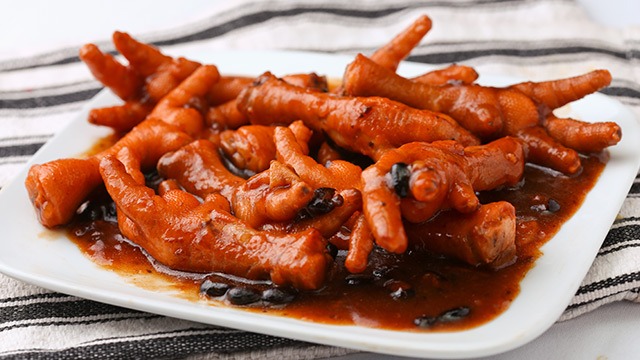 Chicken Feet with Black Beans Recipe
Posted in:
Recipe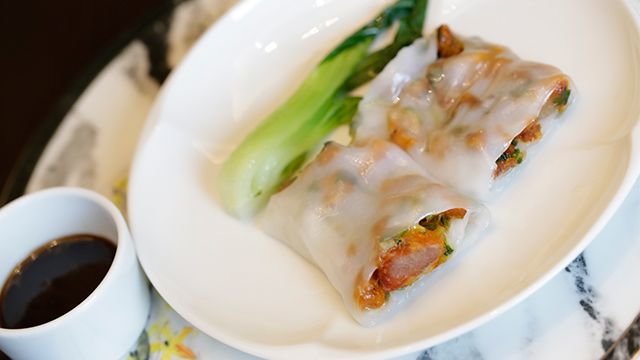 4 Rice Rolls
Man Ho makes excellent rice rolls: well-seasoned Barbecued Pork with cilantro, Minced Beef with fresh enoki mushrooms, and buttery Dough Fritters.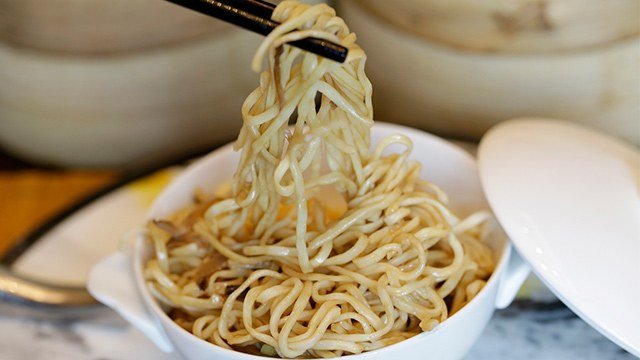 5 Grains and Noodles
Hold your horses! Man Ho will not let you leave without being completely satiated from their dim sum menu: dig into Yang Chow Fried Rice sprinkled generously with vegetables and seafood, Fried Rice Noodles with tender beef and beans, and Braised E-fu noodles seasoned by rich meat-like black mushrooms.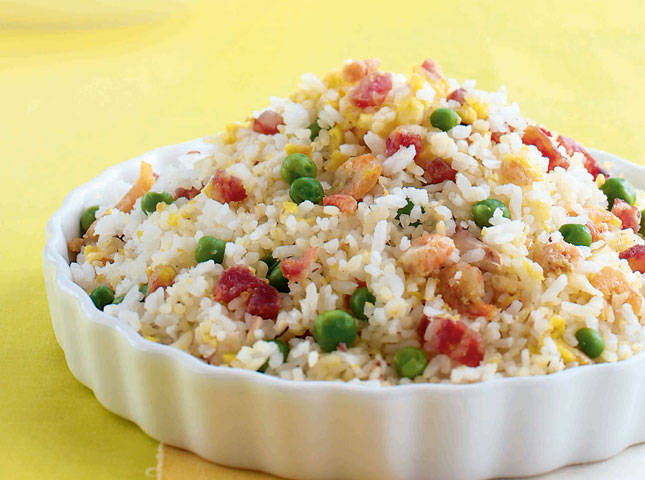 Yang Chow Fried Rice Recipe
Posted in:
Recipe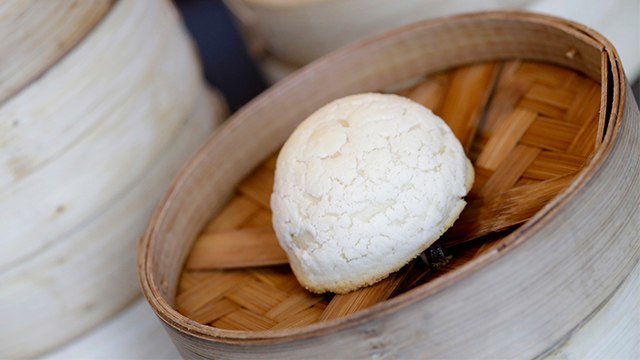 6 Dessert
There is always room for dessert! The Steamed Custard Bun with oozing egg yolk custard inside and Baked Barbecue Pork Bun that has a textured crust and well-seasoned pork filling are both must-tries.
Man Ho is located at the Marriott Hotel Manila. Sit through a fresh and flavorful dim sum set lunch for Php 888, available every Monday through Thursday from 11:30am to 2:30pm. For reservations, please call 988-9999.