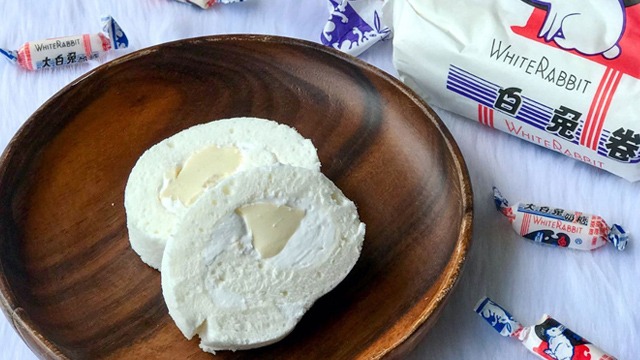 White Rabbit is one of those candies from our childhood. In the past few years, it has transformed into delicious iterations by way of ice cream bars and cookies, just to name a few. If you're looking for another White Rabbit-inspired dessert worth trying, Dough Bakery has a special White Rabbit Cake Roll worth checking out.
What exactly is a White Rabbit Cake Roll? Well, think of the candy's milky and super sweet flavor but in cake form! Dough Bakery uses an angel cake for its base then they add a special cream on top, a White Rabbit-flavored filling, and lastly a White Rabbit-flavored pudding before rolling it into a cake.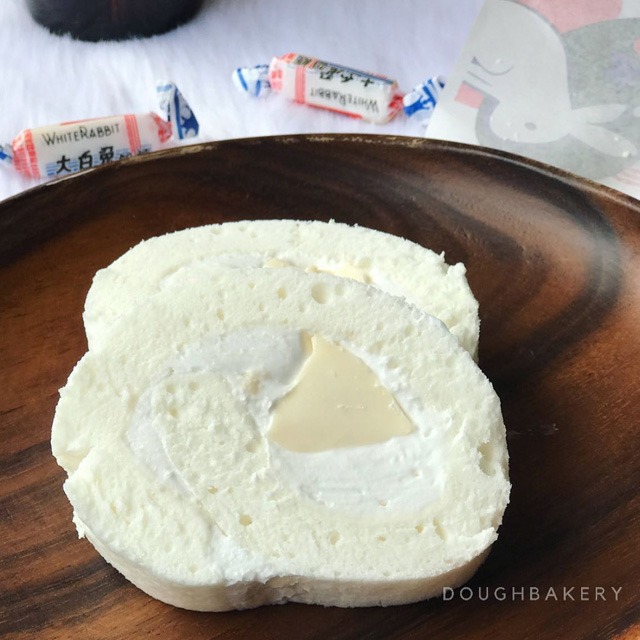 If you have ever tried White Rabbit before then you can just imagine how sweet this cake is with all the filling, but don't worry, it's not all sweet! Dough Bakery added a crunchy crumble to balance out the sweetness and give it a bit of texture.
What's so cute about Dough Bakery's White Rabbit Roll Cake is that it comes wrapped in a bigger version of White Rabbit's wrapper. Unfortunately, this doesn't come with the edible paper underneath but hey, you're here for the cake, and the cake beats everything.
Ready to try this White Rabbit Cake Roll? Message Dough Bakery on Instagram.
*****