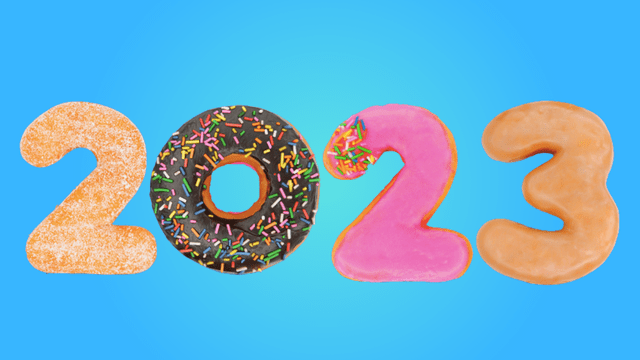 Are you ready for another round of eating-'til-you-can't-eat-no-more come Media Noche? If you're in charge of the menu, especially the dessert, Dunkin' launched a New Year-themed box of doughnuts called the 2023 Great Bundle that you'll definitely want to add to your spread.
Dunkin's 2023 Great Bundle is priced at P260 and includes a total of eight pieces of doughnuts, four of which are shaped 2, 0, 2, and 3, indicating the year we're welcoming in a few days. Here's what the 2023 Great Bundle looks like:
All eight doughnuts come in different flavors, none of which repeats. So, better call dibs on the piece that you want before someone beats you to it!
*****