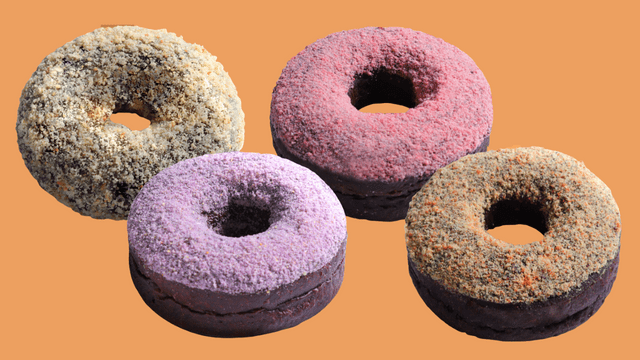 New year, new doughnuts—because why not, butternut? Dunkin' Philippines welcomes the beginning of 2023 with four new interesting Butternut flavors, in addition to the existing Butternut and Choco Butternut. Don't worry, they're not going anywhere.
Dunkin's new Butternut flavors are the Choco Almond, Ube Cheese, Strawberry, and Cheesy. All four doughnuts use the chocolatey doughnut as its base and it's the coating that sets the four flavors apart. There's one for all preferences: the Choco Almond Butternut for the chocolate fans, the Ube Cheese Butternut for those who can't get enough of the combo, the Strawberry Butternut for those who like it sweet and tart, and the Cheesy Butternut for those who love cheese.
[facebook url="https://www.facebook.com/dunkin.ph/posts/pfbid08QP8EyNpi8rZPhC1n3rrSdCDfmidMUhcUYswN8YQ2xWugMiLfSVC664pcudNwdgEl"]
You can get the new Butternut Bundle for P380, which is inclusive of a dozen of doughnuts, half of which is the entire Butternut selection.
*****