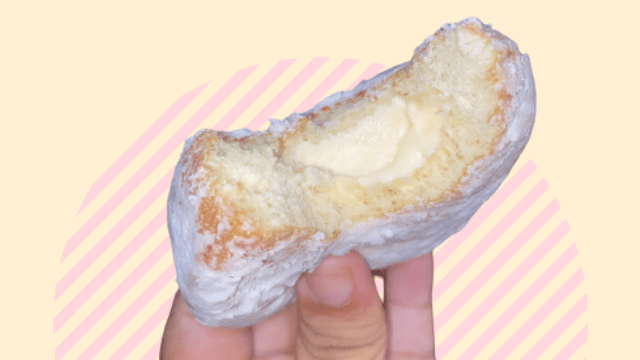 Cream cheese slathered in something as simple as a slice of bread is sooo good, but what if it was stuffed inside a doughnut? Sounds like heaven, right? When Yummy.ph found out about Dunkin's new Cream Cheese Donut, we simply had to try it!
Priced at P40 per donut, the Cream Cheese Donut is the newest addition to Dunkin's line of premium donut flavors. What you get is a powdered doughnut, similar to the Bavarian-filled and Strawberry-filled, but with the difference that it has a whipped cream cheese filling that's both sweet and tangy.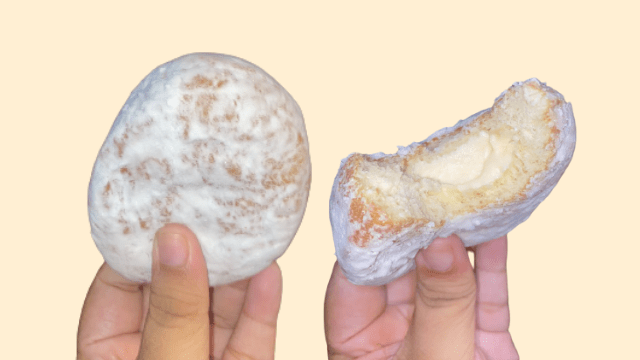 Is it worth your forty pesos? Upon taking a bite, you can't not love the familiarity and the nostalgia-inducing powdered doughnut, but the cream cheese filling felt lacking, at least for the donut we particularly bought. Maybe we're being too greedy, but it had more of the doughnut than the cream cheese that we were tearing the sugary donut apart, expecting there would be more of the delicious sweet-tangy filling.
For the sake of quickly satisfying a cream cheese craving, Dunkin's Cream Cheese Donut is okay and does the trick. But if given the choice, we prefer Dunkin's cheesy and milky Cheese Trickles more or the Quezo Duo doughnut.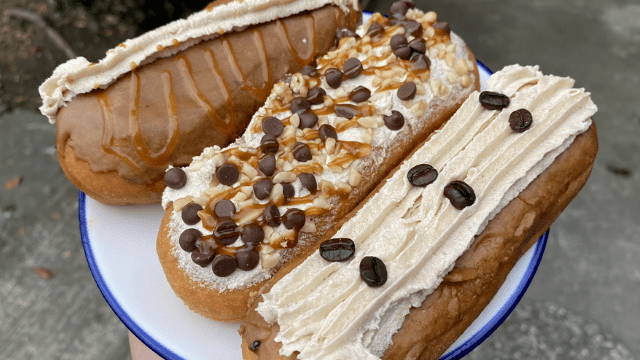 Merienda Idea: Order Dunkin's Three New Coffee Donuts (And Iced Coffee, OFC!)
Posted in:
News + Trends
*****
ADVERTISEMENT - CONTINUE READING BELOW
Recommended Videos