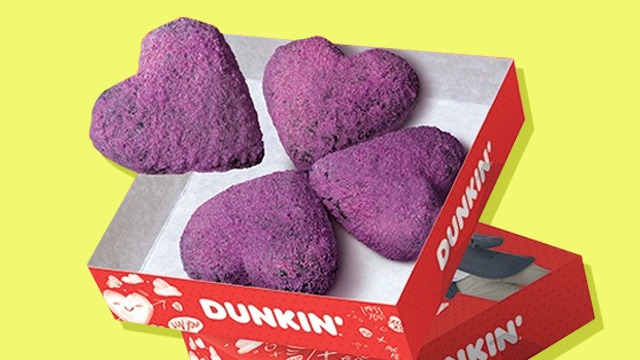 Valentine's Day is just around the corner! While you can't go wrong giving your S.O. (special someone) a bouquet of flowers and different kinds of chocolate, you can switch it up this year and give him or her Dunkin's new Mini U-bae Hearts.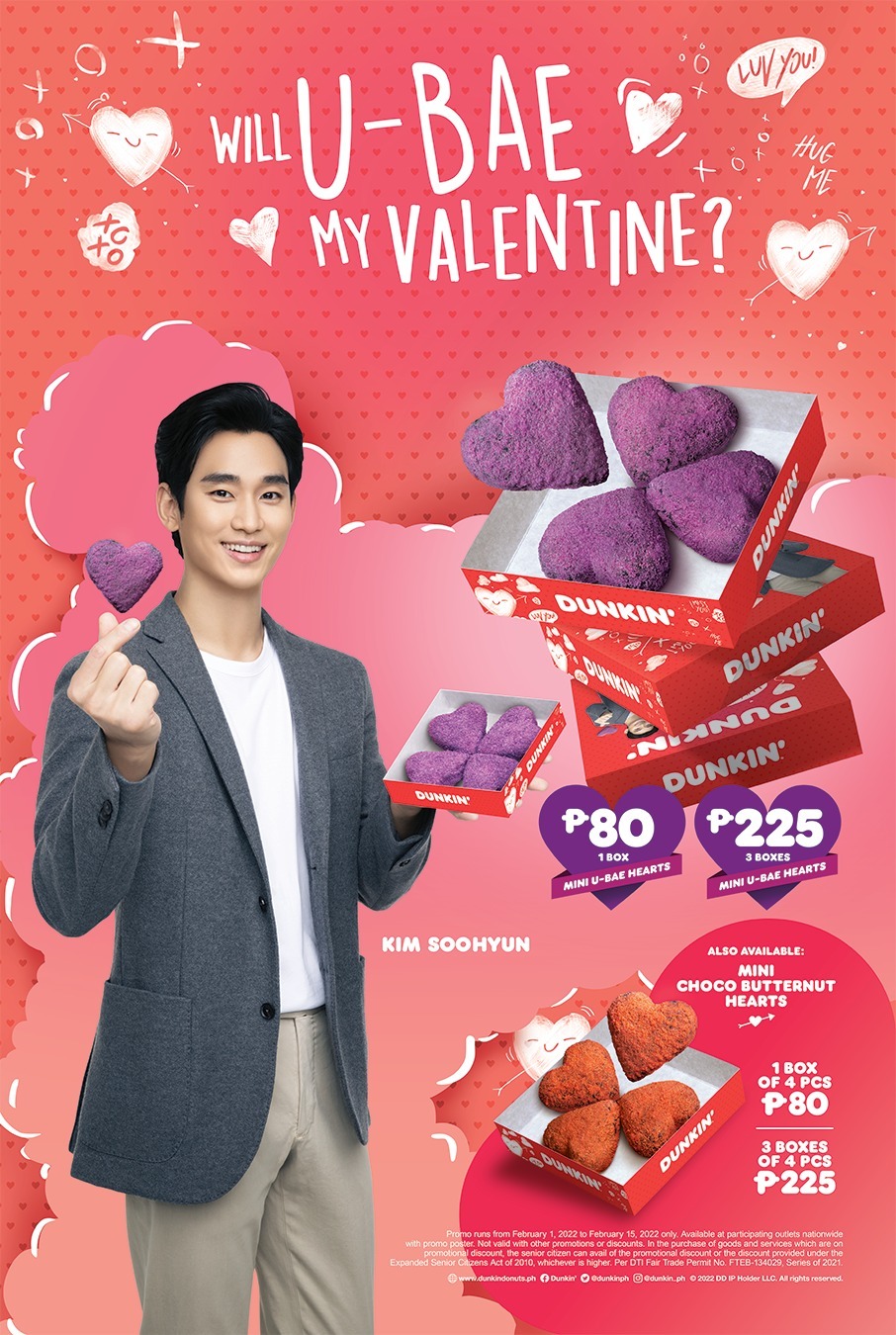 Dunkin's Mini U-Bae Hearts are their Purple Yam doughnuts but in a shape of a heart! Just in case you haven't tried these ube doughnuts just yet, these are similar to the time-honored Choco Butternut in the sense that it's covered in cake crumbles but what sets it apart is that the doughnut and the crumbles are flavored with ube.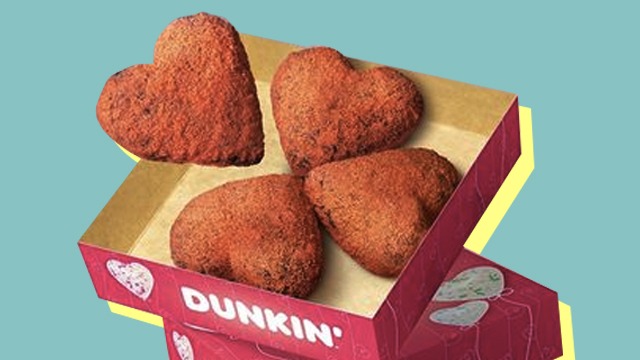 Not into ube? Do-nut worry, Dunkin' is also bringing back their Mini Choco Butternut Hearts doughnuts this Valentine's Day too! They first launched this for last year's Valentine's Day and this year it's making a comeback for the loyal Choco Butternut fans.
Dunkin's Mini U-Bae Hearts and the Mini Choco Butternut Hearts cost P80/box of four pieces and P225/three boxes.
*****