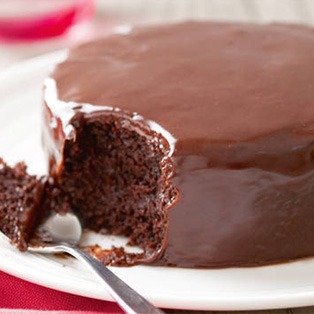 .
Dessert for breakfast?
Sweet news for dessert-lovers: In a report by the Telegraph, a study shows that having your cake (or other desserts) in the morning helps burn unwanted pounds.
According to the report, "Morning is the best time to consume sweets because that's when the body's metabolism is most active – and we have the rest of the day to work off the calories."
Read more about it here and go ahead, buy that slice of cake for tomorrow's breakfast spread.
Also read: 8 No-Bake Desserts You Will Love.
Bachelors who can cook? Yes, please!
You don't always have to resort to take-out and delivery food. The Cookery Place at the Bonifacio Global City offers "The Bachelor" cooking classes this September, tailored for busy guys who yearn for more filling meals than just fast food burgers.  
Sign up for the September 24 class (7-10 p.m.) by e-mailing The Cookery Place at [email protected]. Classes are at P3,000 per person.
Bring Whimsical Doodles into Your Home
Entertain at home with chic placemats, table napkins, dining linens and more from Whimsical Doodles, a limited edition collection by Alex Eduque for bespoke accessory line Oliver and Maude.
Purchases from the collection will send children to school through move.org. Check out Oliver and Maude on Instagram.
Chocolate cake photo by Aldwin Aspillera; Salisbury steak by Miguel Nacianceno; Whimsical Doodles from Oliver and Maude's Instagram