Hello, Yummy.ph reader!
When I was a kid, my family and I used to spend our summers in Isabela, where my lola and my aunts live. One of my aunts was (and still is) a prolific and avid baker, and it was from her that I learned how to bake my first chocolate cake and how to make the best oatmeal chocolate chip cookies — my first forays into baking, which eventually led me to fall in love with the kitchen and all the food preparation that happens in it.
Sometimes, my aunt would visit us in Manila, too, often with the promise of baking something with me. But whether we were vacationing in Isabela or firing up my mom's old oven at home, my aunt would always have some food magazines with her… and one of those magazines was Yummy.
Although I never collected the magazines growing up, my aunt did, and I'd binge-read them and save pages of recipes whenever I went to visit her. And so, some 20-something years later, when a friend of mine asked if I wanted to write for THE Yummy magazine, it felt like I was making the dreams of my 7-year-old self come true. 
Just like I had grown up and learned how to rely, not only on food magazines but also on cookbooks and eventually, more heavily on the Internet, so has Yummy. While it made me sad and a little nostalgic when I found out that the Yummy magazine I loved wasn't being printed anymore, it felt like I was meeting an old friend again when I found out that Yummy magazine also grew up to become Yummy.ph, a fully digital food website.
It feels surreal to be on the other side of the magazine, and being one of the people who is actually writing the recipes and tips that I hope aspiring cooks and bakers are now reading. But it is also an honor, and very, very exciting! We've big plans for  Yummy.ph and while we aren't quite ready to dip our toes back into the printing pool yet, we are launching the Yummy Digital Issues! On this special page on the Yummy.ph website, you'll find a mini, digital version of Yummy magazine — complete with themed recipes, lessons, and recipe videos — all on a digital page that you can scroll through and even bookmark on your browser.
This issue, aptly titled, Still Yummy: From Print to Screen, we are paying homage to the classic Yummy magazine by recreating its magazine covers: we're taking the old, but instead of throwing them out, we're giving them a glow-up that shows how Yummy and the team behind it has also grown up.
Our featured recipes for this issue are a selection of classic Filipino dishes that are perfect for the summer: from the refreshingly fruity Summer Mango Mousse to the abundantly flavorful Grilled Seafood with Atsuete-Calamansi Sauce and the ingeniously crafted Patis-Glazed Fried Chicken. Of course, Yummy wouldn't be the same without its recipes with creative twists, like the Tinola Paella that's a perfect summer dish because you get all the flavors of the classic tinola in a platter (without feeling too hot because of the sabaw), the Lechon Kawali Binagoongan sa Gata that puts together two beloved Filipino ulam in one decadently sinful dish, and the Sugpo Sinigang sa Buko that is easily one of the most refreshing soups you'll ever have.
ADVERTISEMENT - CONTINUE READING BELOW
Recommended Videos
We are also featuring lessons you'll need for your summer cooking! From guides on how to grill to make the best inihaw to articles on ice crushers and grills to use in any location, we're going to make this summer one that's filled with good memories and even greater food.
Yummy.ph readers, you've got a lot to look forward to with the Yummy.ph Team. We hope you join us in this journey of transformation and discovery, and make yummy food with us as we grow up and glow up!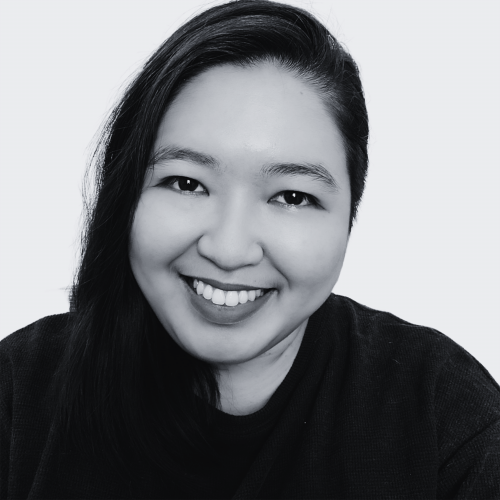 Georgia Uy is the Assistant Managing Editor of Yummy.ph.
Her love of telling stories started her off with a Bachelor of Arts degree in Communications from Ateneo de Manila University, but she soon found herself falling deeper into the diverse and delectable world of food. She earned her Diploma in Baking and Pastry Arts from LPU Culinary Institute and moved on to become a cake artist, recipe developer, and demo chef. Along the way, she also moved to Cebu.
This born-and-raised Manileña not only adopted Cebu as her second home, but it is also where her passion for baking and teaching flourished as a Baking and Pastry Instructor at Magsaysay Center for Hospitality and Culinary Arts (MIHCA-Cebu).
Now, Georgia continues to live her dream of sharing her love of food and all the nitty-gritty involved in making it by writing for Yummy.ph, where she can also (finally) use her skills as a Comm major in taking photos and videos of drool-worthy food.
Georgia loves pizza, ramen, puns, and her Cebuano aspin rescues, Potato and Fighter. And even though she's a professionally-trained pastry chef, her favorite dessert is potato chips and dip.