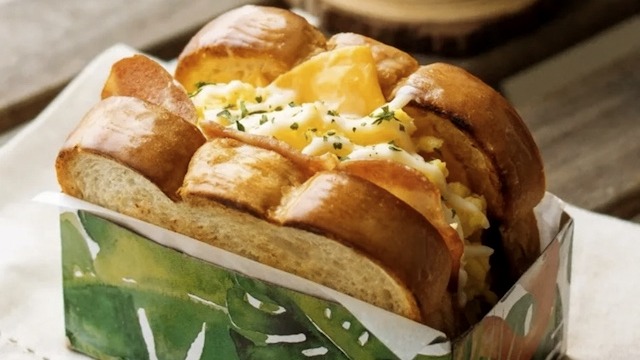 If you've been on social media lately or even just streamed K-Drama Hospital Playlist, chances are you've come across the trendy Korean dish known as egg drop sandwiches. With creamy scrambled eggs and other fillings like ham, bacon, and cheese plus different sauces in between lightly toasted bread (often brioche), it's as Instagrammable as it is totally crave-worthy—especially as most versions have fillings that are generous as heck.
Recently, the sandwich made its way from our gadget screens and onto our very own dining tables, thanks to the rise of local versions from restaurants and online sellers based here in Manila. Alas, many of these require preordering and possibly even having to stand by for your turn on the store's waitlist—and though patience is a great virtue and all, sometimes you just want your sandwich right there and then.
Enter these great-tasting versions that are available on food delivery apps like GrabFood and Foodpanda so you can order up right away, as the cravings hit (or within store hours, anyway).
Get your egg drop sandwich fix from these shops that are on GrabFood and/or Foodpanda:
Dragon Boba Tea House x Oh Mango!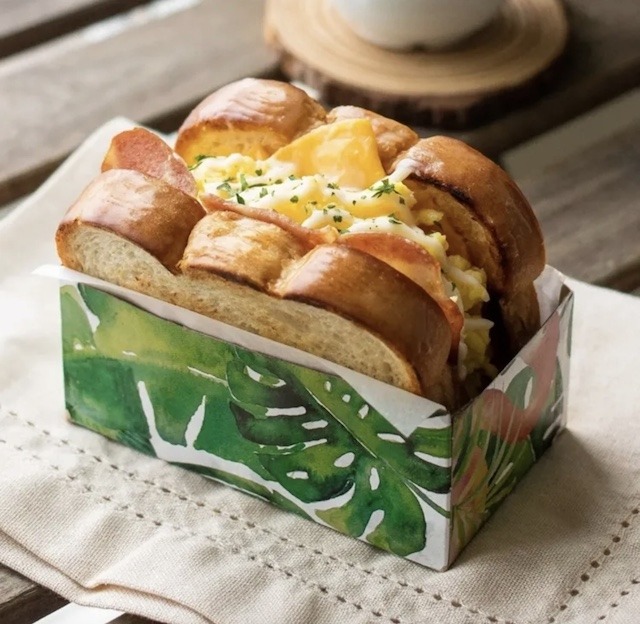 What better food to pair with the cool, sweet sips of Dragon Boba Tea House and Oh Mango! than one of their loaded Korean-style egg sandwiches? They dub it the Egg Bomb and make it in three classic flavors—Ham & Egg (P120), Spam & Egg (P140), and Bacon & Egg (P140), all of which have creamy scrambled eggs, melty cheese, and their own "special sauce" in slices of Korean brioche. Just look for Dragon Boba Tea House x Oh Mango! on GrabFood; the sandwiches are sadly not available from their individual shops on other apps.
Available on GrabFood.
Sweet Talk Cafe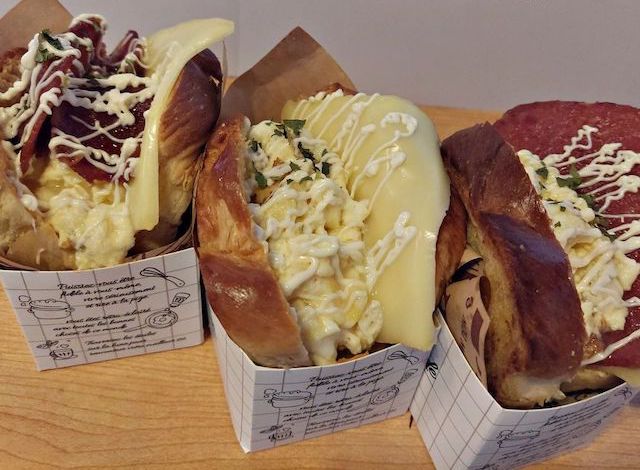 Based in Sikatuna, Sweet Talk Cafe cooks up its own take on trendy South Korean eats—from corn dogs to fried chicken, and more recently, even egg drop sandwiches! Aside from the basic Egg Toast (P140) that's all about the egg, they've also got versions with Ham (P160), Bacon (P160), Spam (P160), Teriyaki (P170), and Angus Burger (P180)—all of whose fillings peek out beautifully from the two slices of bread cradling them. Get your fix through GrabFood or Foodpanda.
Available on GrabFood and Foodpanda.
Smash Buns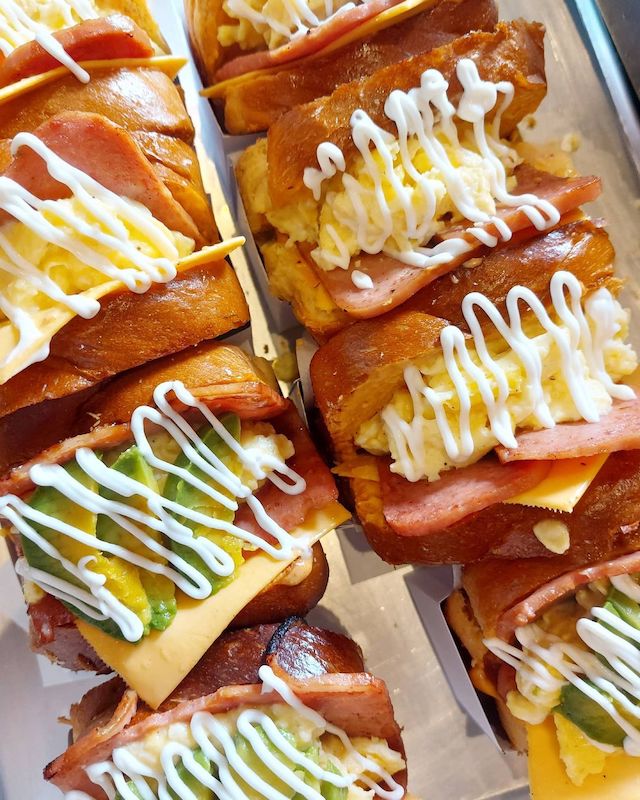 Smash Buns might be primarily known for their thick and hearty burgers, but they've also got a line of Korean egg sandwiches that they dub "Korean toast." From the Mr. Ham Cheese (P180) with the breakfast-perfect combo of cheddar, ham, and eggs, to the Avocado Ham Cheese (P185) with earthy, buttery avocado in the mix, to the sweet-savory-spicy Yangnyeom Chicken (P210) and more, they've got all your egg-sandwich hankerings covered. Just search for their name on Foodpanda to try these sandwiches for yourself.
Available on Foodpanda.
Nineteen Degrees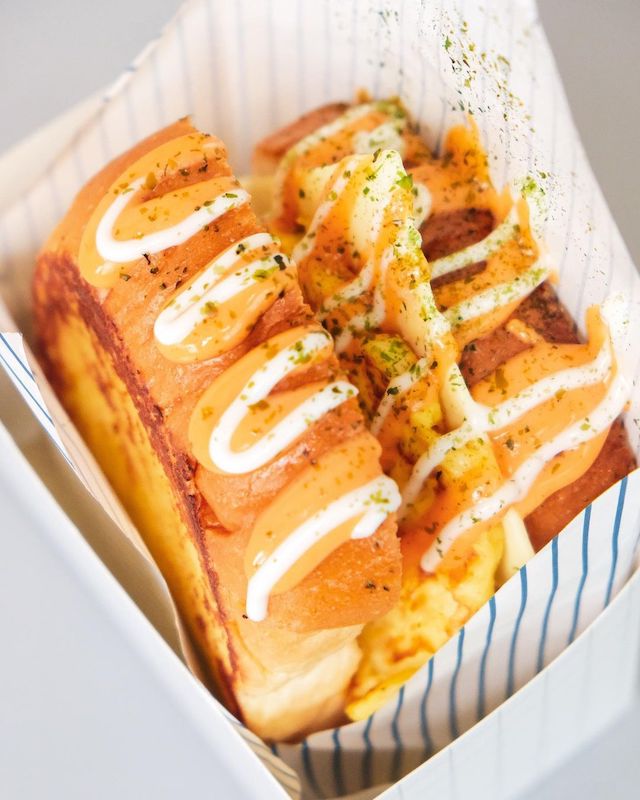 Come for the milk tea, stay for the savory eats at Nineteen Degrees! Aside from deep-fried nibbles that are perfect to have with their drinks, they've also got Korean-style toasts that are generous on the fillings and sauces. That includes egg-filled ones, of course. You can go for tried-and-tested Egg & Cheese (P120), but don't miss the more one-of-a-kind Pork Floss & Egg (P130) either, as it employs the sweet-savory Chinese ingredient known as pork floss for a different kind of umami from your usual bacon or ham. Simply search for them on GrabFood or Foodpanda.
Available on GrabFood and Foodpanda.
This story originally appeared on Spot.ph.
* Minor edits have been made by the Yummy.ph editors.
*****