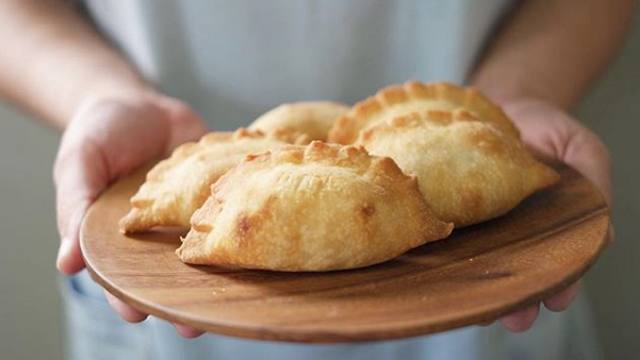 Nostalgia is the best ingredient, as they say, but in the case of Trina Tiutan Cancio's empanadas, the nostalgia is helped along tremendously by a tried-and-true family recipe that's been improved and updated for today's palates. Mama Empanada is so named, in fact, as tribute to her grandmother and mother, who had founded Red Ribbon Bakeshop.
Trina might have had memories of being a little girl playing in the commissary and witnessing empanadas being made everywhere, but the good memories of these particular meat pies don't belong to her alone. In a way, all of us have grown up with her family's empanadas, as they were the most popular offering from her grandmother's famous chain of bakeshops.
[instagram url="https://www.instagram.com/p/Bdw6EyKj_ts/"]
When the company changed hands 10 years ago, the original recipe disappeared from the shelves, perceptibly changed in favor of a new one. And so when Trina started quietly making empanadas for family and friends, the response was immediate and enthusiastic. Encouraged by her husband to start taking in special orders, Trina started churning out the palm-sized beauties—"all handmade, out of my home kitchen," she says—to meet what turned out to be overwhelming demand. Hundreds upon hundreds of empanadas were produced out of a small condo kitchen in the beginning for the first Christmas that Mama Empanada was in operation. By the time Trina started joining bazaars, there was no stopping the demand. "We noticed that we were the benchmark for really good empanadas."
Though nothing in Mama Empanada's packaging mentions her family legacy (save for her tagline, which mentions "an original recipe since 1979"), people still recognized the long-missed hearty goodness of these treats. Now updated a bit, thanks to Trina's professional culinary training, the original chicken empanadas will soon be joined by a select number of varieties that are currently under development.
[instagram url="https://www.instagram.com/p/BdbiuvZDR0d/?hl=en]
"My mom started the business with my lola when I was still in her belly. A lot of my memories growing up [had to do with this recipe]. It also represents the hard work that my mom and my grandmother had to do as women entrepreneurs," Trina says. "It means a lot to me."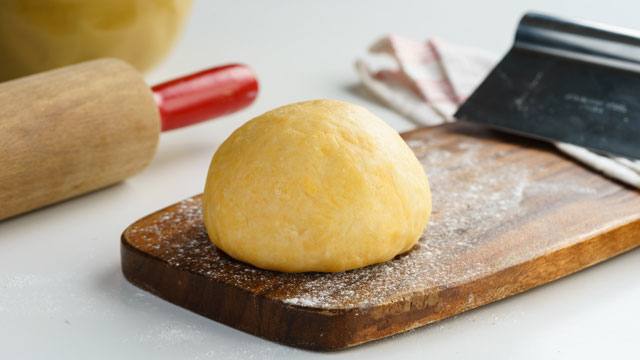 Empanada Dough Recipe
Posted in:
Recipe
MAMA EMPANADA is available for pick up at Pasig City. Contact (0915) 863-3156 or check out Mama Empanada on Facebook for more information.
Article was published in the April 2016 issue of Yummy magazine. Minor edits were made Yummy.ph editors.