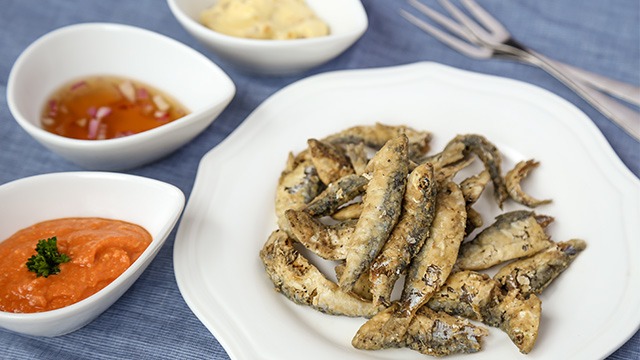 For as long we all can remember, we've all been eating tawilis either as boiled, skewered, canned or deep-fried dish without a second thought. Although this freshwater sardine can only be fished out of Taal Lake, it's shipped everywhere and we all get to have it. But sad news has arrived and it's time to save tawilis before we completely wipe them out! According to the IUCN Red List, our beloved Tawilis is endangered.
How did we get here?
It's actually been a long time coming as the information has actually been available since 2015. Tawilis hauls have been on the decline for quite some time now. What's causing it? Mainly, commercial overfishing is making tawilis numbers dwindle. Apart from that, there's also bad fishing practices like illegal fishing gear and fishing with gill nets that harvest fish before they have a chance to mature and reproduce. Additionally exacerbating the situation is pollution and newly-introduced species that prey on the fish. From 1,672 metric ton-hauls back in 1998, we went down to 107 metric ton-hauls in 2010! 
It's an urgent call to stop consuming this fish in order to give time to the tawilis population to flourish. Because tawilis is found nowhere else, we only have one shot at making sure they're still here for the next generations to enjoy. We may be part of the problem, but we can also be part of the solution by being mindful at the grocery or wet market. Whenever we buy these tawilis, we are encouraging fishermen to keep up with our demand. So, the next time you're at a market and encounter them, skip to the next seafood tray. 
If you're craving fish, why not go for other available fish like hito or bangus?
ALSO READ:
ADVERTISEMENT - CONTINUE READING BELOW
Recommended Videos