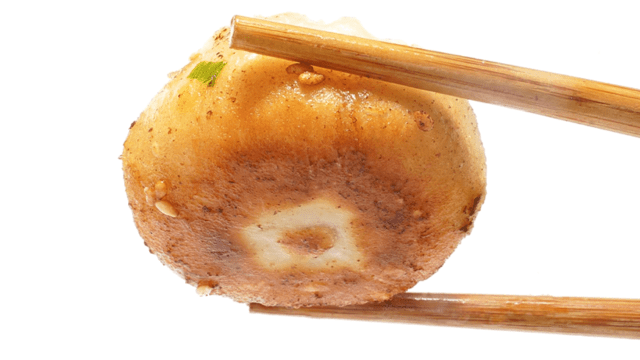 Eng Bee Tin isn't just about hopia and tikoy. Being a Chinese deli chain, they offer a wide variety of accessible and affordable eats such as mochi, bread, cakes, ulam dishes, and, of course, dim sum—be it ready-to-eat or frozen.
Based on the recent teaser Eng Bee Tin posted on their official Facebook account, it looks like they will soon offer a fried delicacy too! The post says, "Something crispy is coming to the streets of Binondo this weekend."
If we were to channel our inner Sherlock Holmes, the food seen in the photo looks like fried dim sum. For us, it looks more like fried xiao long bao or fried hakaw than it does toasted siopao, as most people guessed in the comment section of the post.
What makes us say that it can be xiao long bao or hakaw? Well, one there are a few sesame pieces and vegetable garnish stuck to the fried dim sum. Second, the timing can also mean they're releasing a seafood dim sum for Lent. Just in case you're not familiar, hakaw is commonly stuffed with shrimp or vegetables.
At the end of the day, your guess is as good as ours. We'll all have to wait a few more days before Eng Bee Tin launches the new fried product. We hope all branches (kiosks and standalone stores) will have it!
******
ADVERTISEMENT - CONTINUE READING BELOW
Recommended Videos