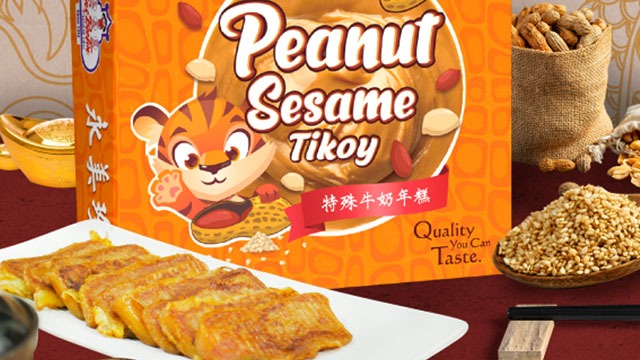 Have you already secured a box of tikoy for this Chinese New Year (it's on February 1!)? Eng Bee Tin is one of the more popular places to score a box of this glutinous rice cake and while you can't go wrong with the classic, the Chinese deli shop launches a new interesting flavor every year for Chinese New Year. This Year of the Tiger, Eng Bee Tin introduces their new tikoy, Peanut Sesame Tikoy.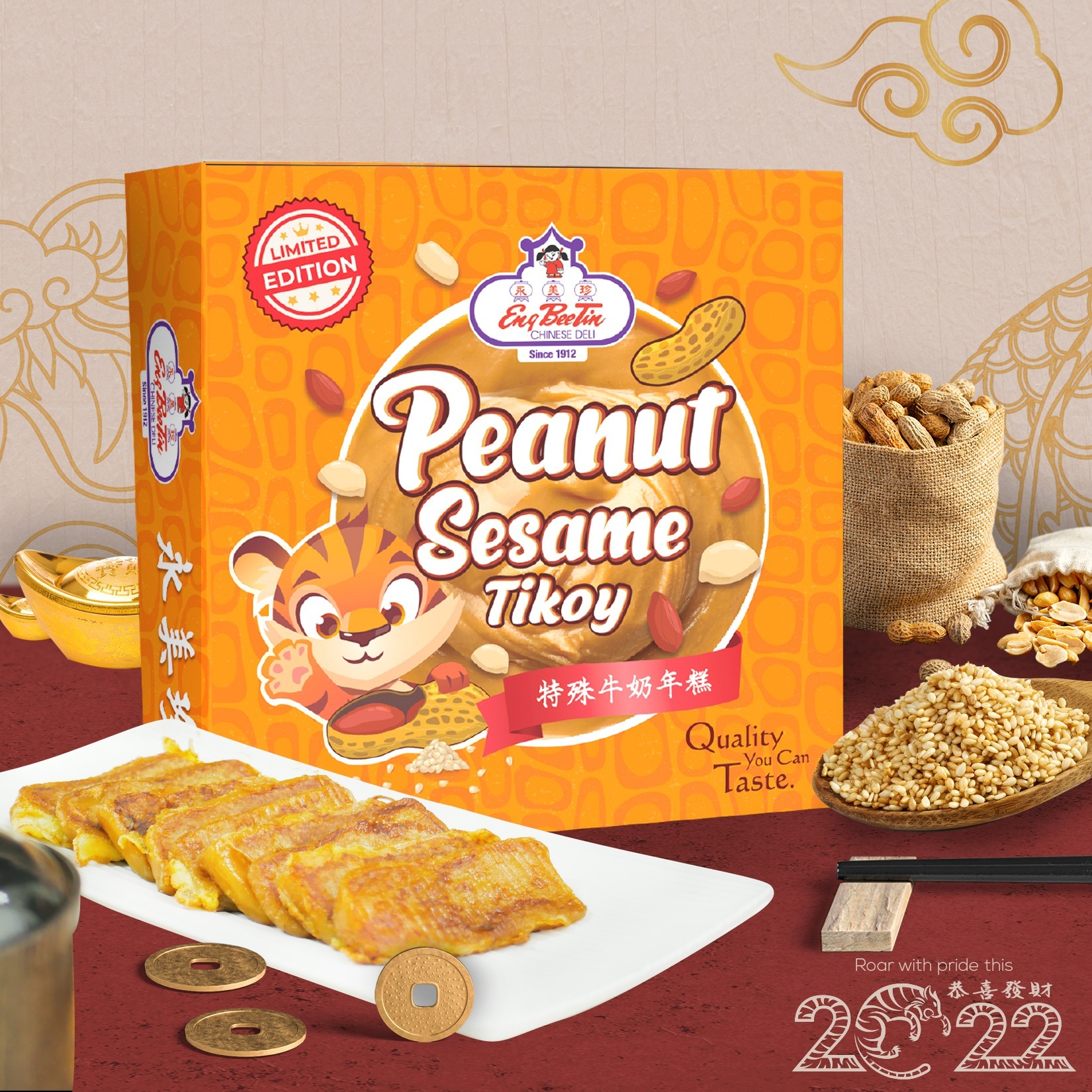 Eng Bee Tin's new Peanut Sesame Tikoy adds freshly ground and roasted peanuts and sesame seeds to the chewy sweet tikoy. The roasted peanuts and sesame seeds add a layer of nuttiness and a crunchy texture to the glutinous rice. 
As with any tikoy, it's best dipped in beaten egg and then fried on a pan but you can also level it up by making tikoy lumpia or add it to your ginataang bilo-bilo to make it more delicious.
Eng Bee Tin's Peanut Sesame Tikoy is a limited edition flavor! Better grab a box now via Ube Delivery or Shopee while it's still available.
*****