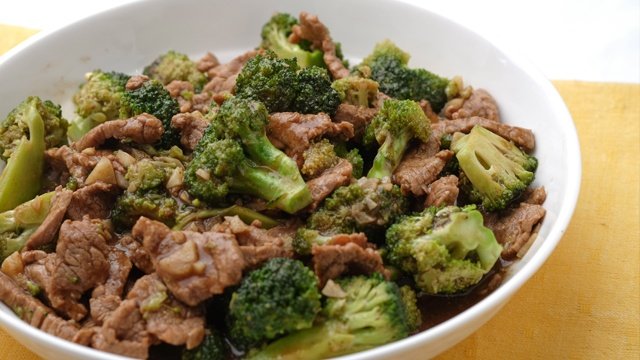 Lorraine Llorin is a well-known blogger who runs the Facebook page Super Momma. As a former nurse turned full-time work-at-home mom, she admits meal planning had always been a dilemma in their household, especially because her family—her husband and three children—loves to eat.
Whenever she feels inspired to cook, Lorraine takes photos of their daily meals and uploads it on her "#OUFTD" (Our Ulam for the Day) album on her page. "I want to help fellow mommies who get 'bahala ka na sa ulam' ('you decide what we eat') answers from their husbands and children," she tells SmartParenting.com.ph.
How to plan your meals efficiently
Lorraine shares she spends anywhere between a P100 to P1,000 per meal. "The Php100 meal is for when the budget is tight—'petsa de peligro' as they say, haha! The Php1,000 is when I want to make our meals extra special."
When planning meals, Lorraine ensures there's protein, vegetables, and fruits. She says, "I buy our food at the public market because it's fresh plus it's cheaper. Also, I like to have so many selections and to [be able to] haggle, haha!"
Lorraine says that meals should be flexible—it can be cooked even if the required ingredients aren't complete. "I also make sure that we balance what we eat every week. There should be days when we eat fish, seafood, vegetables, and meat," she shares. She also plans meals for 'petsa de peligro.'
Because she does not have a helper to help around the house, Lorraine says that it's important to choose 'ulam' that's quick and easy to make. "Every second of my life counts especially when feeding my kids' hungry tummies!"
Don't know what to cook? Here are 5 easy recipes you can try this week:
Adobong Pusit Recipe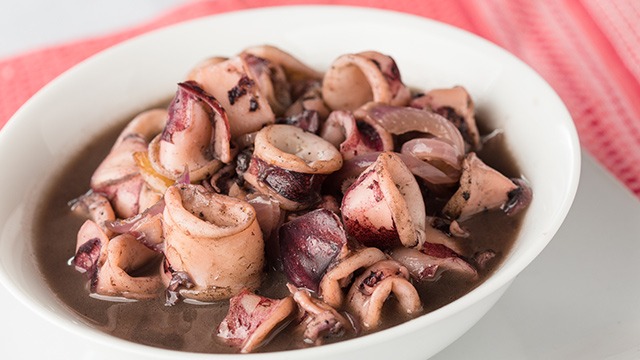 Fresh squid
ADVERTISEMENT - CONTINUE READING BELOW
Recommended Videos
Onion
Garlic
Oyster sauce
Soy sauce
Green chili pepper (optional)
Bay leaf
Salt and pepper to taste
1. Clean the squid. Remove the spine and eyes.
2. Prepare all the ingredients.
3. Put everything in the pan, let it simmer for 5 to 8 minutes until the squid turns white. DON'T overcook this one as it may be tough to eat.
Lorraine notes that she doesn't sauté the squid anymore since her method produces a tastier and more flavorful meal.
Beef Stir Fry with Broccoli and Eggplant Recipe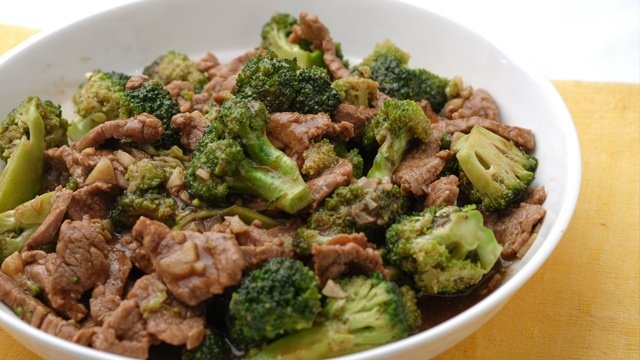 Garlic, minced
Broccoli
Eggplant
Beef Strips
Oyster Sauce
Soy sauce
Salt and pepper
Vegetable oil (around 1 tbsp)
Water
Cornstarch
Sesame Oil
1. Prepare all ingredients. Wash the vegetables thoroughly.
2. Sauté garlic until brown. Add beef strips. Sauté until cooked.
3. Add water with a teaspoon of cornstarch. This will thicken the soup's consistency. Add oyster sauce and soy sauce.
4. Add broccoli and aubergine and let it simmer until slightly translucent.
5. Add salt pepper to taste.
6. Drizzle with sesame oil before serving.
7. Serve with hot rice. Enjoy!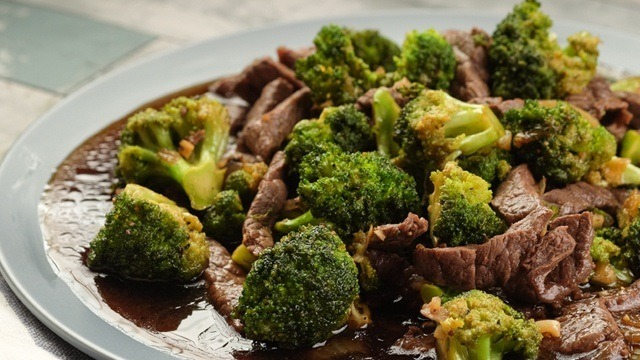 Easy Beef with Broccoli Recipe
Posted in:
Recipe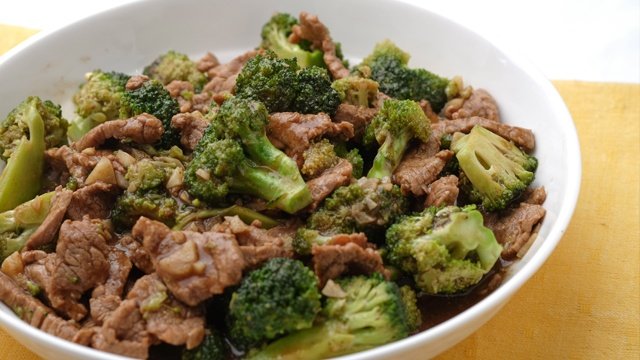 Chinese-style Beef with Broccoli Recipe
Posted in:
Recipe
Laswa Recipe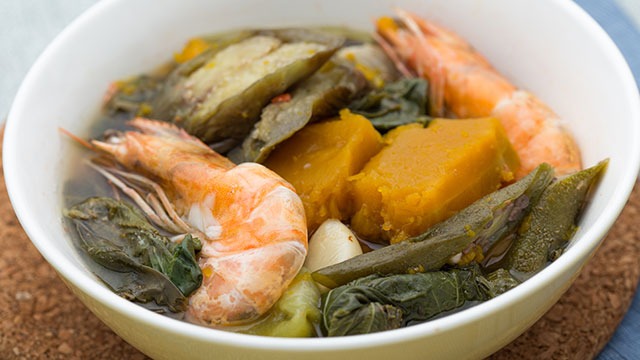 Alugbati
Squash
Okra
Squash blossoms
Malunggay leaves
Water
Broth cubes
1. Bring water to a boil. Add broth.
2. Add squash, boil until half cooked.
3. Add okra and let simmer for a few seconds.
4. Add all the leaves and let simmer again.
5. Serve.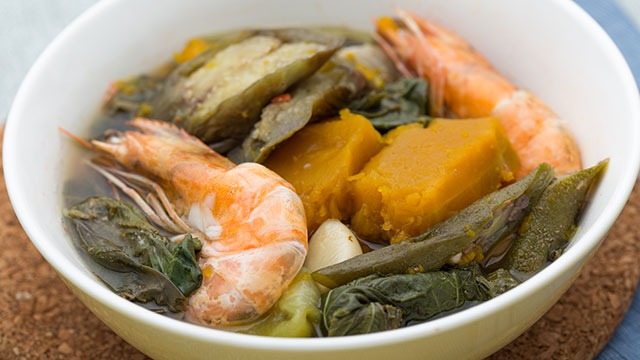 Laswa (Vegetable Soup) Recipe
Posted in:
Recipe
Tonkatsu Recipe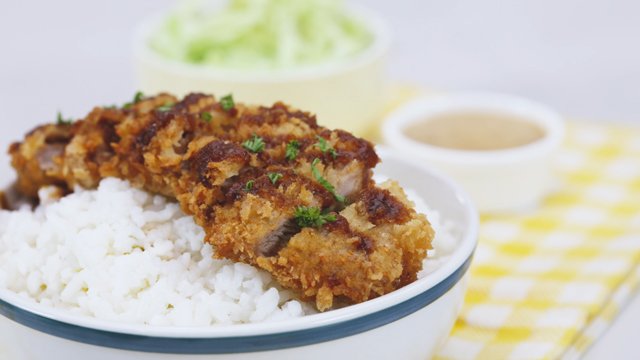 Pork loin slices
Kalamansi or lemon
Iodized salt
Ground black pepper
All-purpose flour
Eggs, beaten
Panko breadcrumbs
Shredded cabbage
Vegetable oil for frying
Worcestershire sauce
Water
Sake (optional)
Ginger, minced and pounded
Garlic, minced and pounded
Brown sugar
Tomato sauce
1. Rub salt and white pepper and squeeze kalamansi on the meat. Marinate for 30 minutes.
2. Coat the meat in flour and dip in egg mixture. Coat the meat with breadcrumbs. Make sure to coat meat well.
3. Deep fry in medium heat until brown on each side (around 5 minutes). Avoid cooking on high heat as this will burn the breadcrumbs.
4. Put in a serving tray and allow to cool.
5. Combine all sauce ingredients in a saucepan and simmer until mixture thickens.
6. Drizzle meat with sauce and serve with shredded cabbage.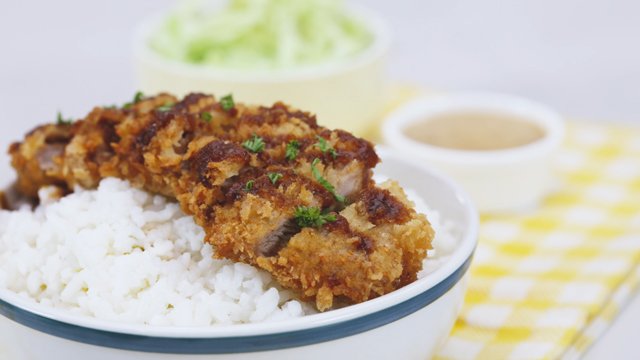 WATCH: How to Cook Pork Tonkatsu
Posted in:
Cooking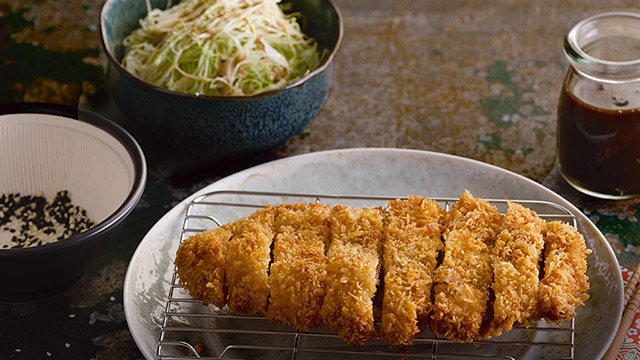 Tonkatsu with Cabbage Salad Recipe
Posted in:
Recipe
Sweet and Sour Fish Recipe
Fish (any kind will do)
Carrots, sliced in thin strips
Celery, sliced in strips
Onion, quartered
Garlic, minced
Tomato Paste
Tomatoes, sliced in thin strips
Cornstarch
Pineapple chunks
Salt
Pepper
Water
1. Season the fish with salt and white pepper. Set aside for 10 minutes to let the flavor sit.
2. Fry the fish in vegetable oil. Set aside.
3. Sauté the garlic in vegetable oil, until brown. Add garlic and tomatoes. Sauté until slightly translucent.
4. Add water and tomato paste. Simmer for 5 minutes.
5. Add cornstarch. Let it simmer until the mixture is thick.
6. Add carrots and celery and pineapple chunks as well as the juice. Let it simmer for one minute.
7. Add the fish.
8. Add pepper (optional).
9. Remove from heat, serve and enjoy!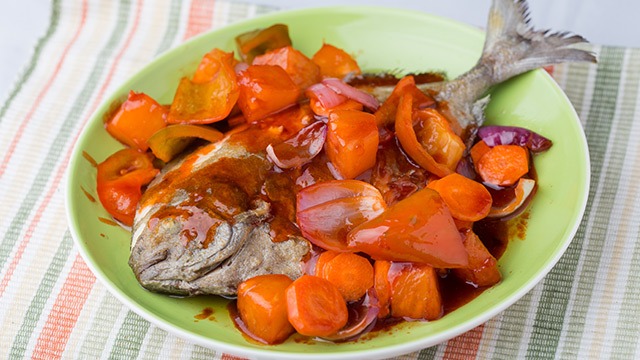 Sweet and Sour Pampano Recipe
Posted in:
Recipe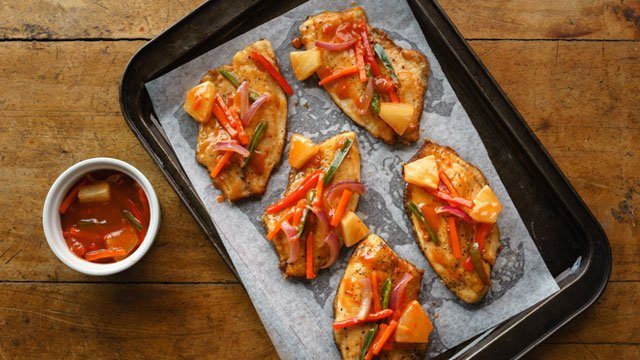 Sweet And Sour Fish Fillets Recipe
Posted in:
Recipe
For more of Lorraine's easy recipes, check out the rest of the list here.
This story originally appeared on Smartparenting.com.ph.
* Minor edits have been made by the Yummy.ph editors.
ALSO READ: