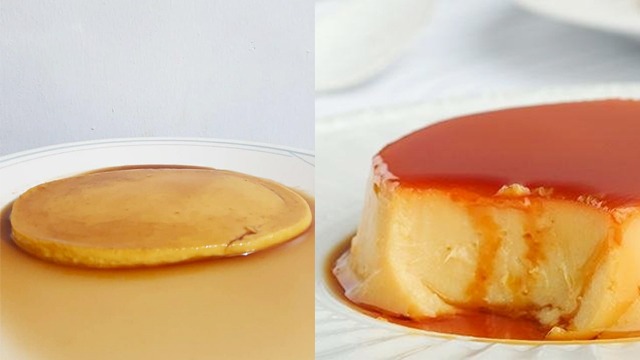 Two months of being in quarantine has brought out the cooks and bakers in all of us, but a smooth sailing food journey isn't always guaranteed. Even skilled cooks can make mistakes in the kitchen and that's just simply part of the learning process.
Here we list down stories of different realities (or results) that are quite far from their expectations and how, despite it all, they're still willing to give it one more try: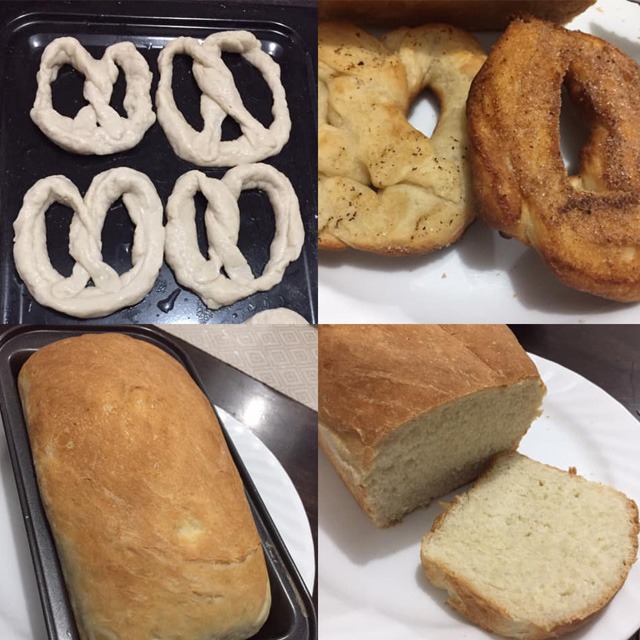 1 Pretzels ala Auntie Anne's
Mich Siasoco's first time baking pretzels ala Auntie Anne's with her daughter didn't pan out exactly as planned. The pretzels' distinctive loops expanded into bigger pieces and Mich also mentioned that the bread got stuck on the pan because the oven's temperature was set too high and the cooking time too long. 
Although the pretzels were a failure, they still enjoyed every bit of it. Thankfully, her Gardenia-inspired bread came out of the oven looking 10/10! She says, "Sometimes it's the fun doing it. Takes several times for you to master since baking is a perfect science. You do one thing wrong, everything fails."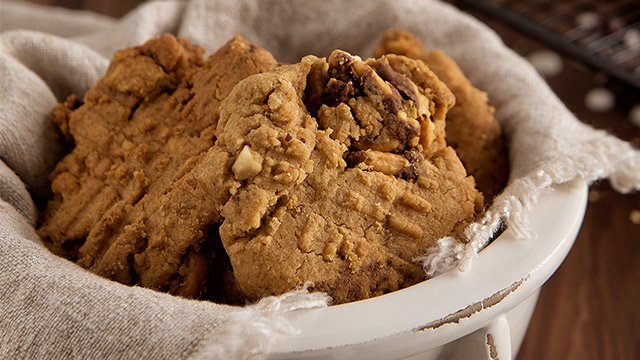 Peanut Butter and Pretzel Cookies Recipe
Posted in:
Recipe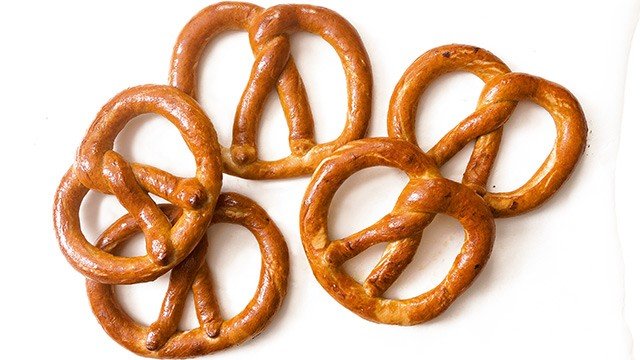 Soft Pretzels Recipe
Posted in:
Recipe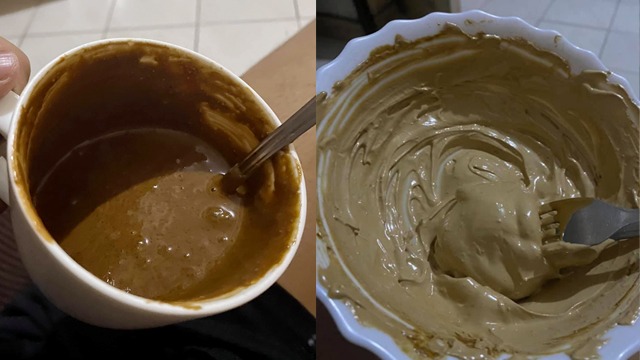 2 Dalgona Coffee
By now, most of us have tried making Dalgona coffee and have eventually succeeded after a couple of times endlessly whisking the coffee, sugar, and water in a bowl. But during the time when this quarantine food trend was a hit, there were still things to figure out: "what made it work?" and "why isn't it working?'
When Chrystler Reyes tried making Dalgona coffee for the first time, he tried whisking it for an hour but it still had an ugly color. After getting tips from a Facebook group (Quarantine Tribute Tips), he eventually achieved the velvety, cloud-like Dalgona coffee (see photo on the right).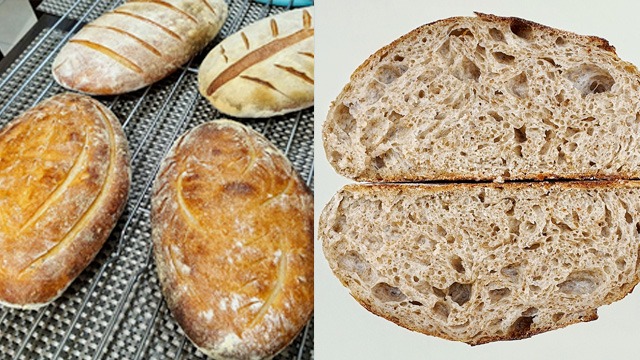 3 Sourdough Bread
Sourdough recipes are big during this quarantine—it required minimal ingredients, after all. But even though this bread is notorious for being intimidating (research: how to make your sourdough starter), Nyx Kua took her chance on baking this bread.
ADVERTISEMENT - CONTINUE READING BELOW
Recommended Videos
Her first try of making the sourdough was an absolute fail, that she ended up disposing of the bread and then crying to her husband because the sourdough was rock hard. She says it felt more like a paperweight than actual bread.
Nyx admitted that this was probably because she rushed using her sourdough starter, as it was only 4 days old. On her second try (spoiler alert: it was a success!), she took care of her sourdough starter for almost a month, joined Facebook baking groups, did heavy research, and watched countless YouTube tutorials to finally achieve that tangy, crumbly bread.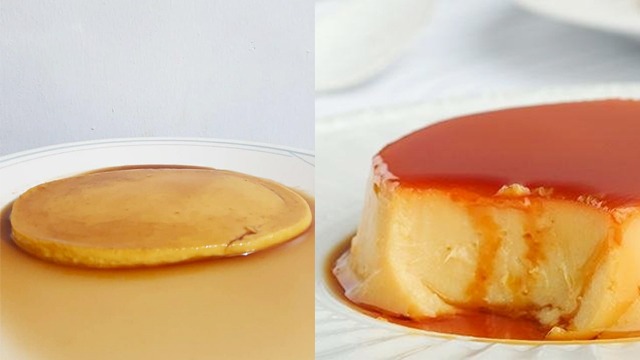 4 Leche Flan
When it comes to making leche flan for the first time, getting the perfect, silky, rich texture is always a gamble. Hermione Fletchero wanted to learn how to make leche flan for dessert but was surprised that her leche flan turned into "leche flat"—as described by Hermione's sister, Patrisha.
According to Patrisha, who posted the now-viral leche flan photos on Facebook, they still ate the thin leche flan. Patrisha shared that Hermoine will eventually try making leche flan again until she achieves the correct size.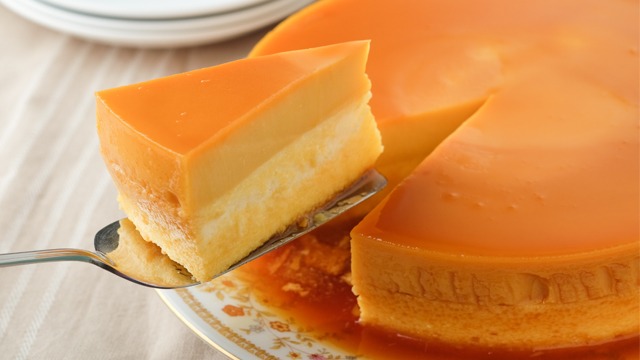 New Ways To Make Leche Flan Better
Posted in:
Baking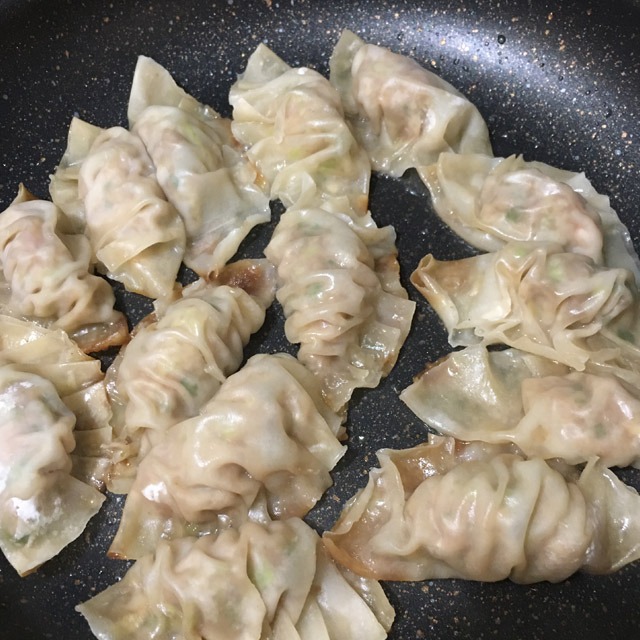 5 Gyoza
Dim sum, such as gyoza, is harder to perfect than lumpia, as precision in wrapping the dim sum is important. Peter Garcia admits that his first time making gyoza was stressful—"the filling was easy, the toughest part is wrapping!"
Peter couldn't get the folds right, but he did achieve the flat sides and the crescent-like shape of gyoza after a few tries. It was nonetheless tasty, despite some pieces that weren't wrapped nicely, as the filling was made with cabbage, shrimp, pork, and spring onions. Since he didn't have Kikkoman in his pantry, he mixed soy sauce, Knorr liquid seasoning, and a few drops of Chinese cooking wine for the dip.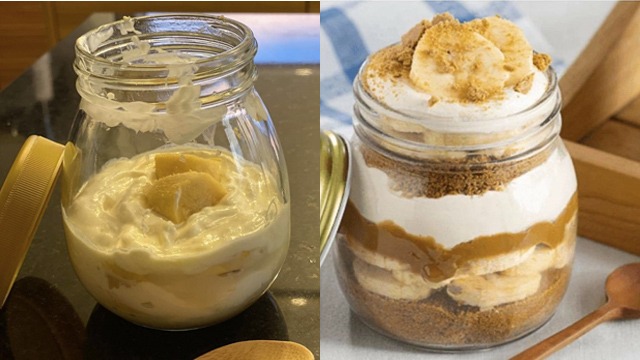 6 No-Bake Banoffee Pie
Even no-bake desserts have room for mishaps. Melody Co made her first-ever no-bake banoffee pie, but unfortunately, the layers didn't set as intended and the condensed milk didn't caramelize into a nice caramel color.
Instead of graham crackers, Melody used leftover digestive cookies. Plus, in her efforts to save electricity, she used a makeshift broiler to caramelize the condensed milk instead of using an actual broiler for 40 minutes.
Even if it didn't work the first time, it still tasted great and it beautifully melts in the mouth! Melody says she would do it again, but this time, she would cover the bananas on top with cream to prevent it from browning. Melody also says "lakatan banana is [a] very important key, I think!"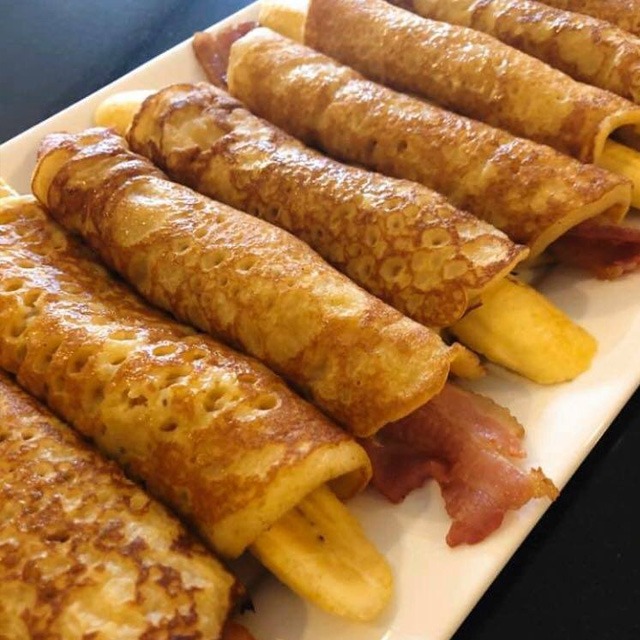 7 Pancakes
Beng Arciga wanted to make a stack of pancakes, but it resulted in a cross between pancakes and crepes instead. She has experience making a successful stack of pancakes from scratch, but this time, Beng thinks that the pancakes deflated either because she might have overbeaten the batter or she used wheat flour (an ingredient she's not accustomed to), instead of all-purpose flour.
Beng thought that since the crepe-thin pancakes were easily pliable, she can use it like a tortilla wrap and made roll-ups instead. These roll-ups were stuffed with either bacon or bacon with bananas, then she brushed each roll with butter and drizzled it with syrup.