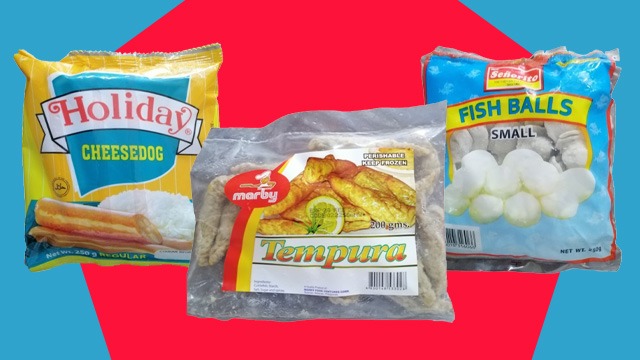 Frozen food is some of the useful food to have in your refrigerator but you might have some that may not have passed the government's standards of quality according to the Food and Drug Administration or FDA.
Here are the three frozen food that have been given warnings against eating are:
• MARBY Tempura
• HOLIDAY Cheesedog Regular
• NEW SENORITO THE FROZEN FOOD CORP. Fish Balls Small
The products are among a series of FDA food advisories issued last February 13.
As with all FDA advisories, each of these warnings states: "Since these unregistered food products and food supplements have not gone through (the) evaluation process of the FDA, the agency cannot assure its quality and safety," the advisory said. A Certificate of Product Registration or CPR is required under Republic Act No. 9711 from all food manufacturers for food safety reasons because the FDA inspects and ensures the factories are in compliance with the regulation standards.
As of press time, the three kinds of frozen food have yet to be declared as safe to purchase and for consumption by the FDA. Food advisories can be lifted from reported unregistered food such as the case of Reno Liver Spreads, Beryl's Dark Chocolate Chunks, and Lucky Me! Pancit Canton.
If you're wondering if a food product you want to buy or have bought has been registered with the FDA, you can find out by using the FDA Verification Portal website and typing in the FDA Registration number on the product label or the name of the product.
For more information, visit the FDA website where food advisories are posted or its Facebook page.
***
ADVERTISEMENT - CONTINUE READING BELOW
Recommended Videos