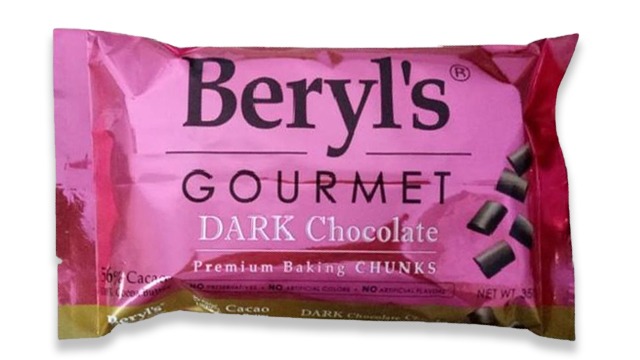 UPDATE: October 28, 2022: We've got good news for bakers who love this brand of chocolate! The Food and Drug Administration (FDA) Philippines (FDA) lifted the warning against buying and consuming Beryl's Gourmet Dark Chocolate Premium Baking Chunks 56% Cacao! 
This advisory follows after the popular chocolate brand was one among many food products last October 11, 2022 that were issued a public advisory as being unregistered with the government agency. 
As a precaution, the FDA regularly monitors products on the market and any that are not registered and/or have no Certificates of Product Registration (CPR) may be issued an advisory or warning. It should be noted that the FDA warning can be revoked or lifted when the product in question is found to be registered with the agency in line with its rules and regulations.
***