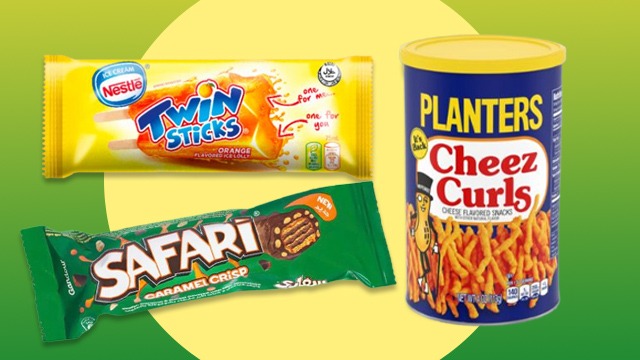 Products recommended on our website are independently selected by editors. If you buy something through our links, Summit may earn an affiliate commission at no extra cost to you.
Nostalgic food from our childhood can elicit different emotions. When it comes to those foods that no longer exist in the present, there's this painful longing that can no longer be appeased. On the contrary, there are still a few of our favorites from our childhood that still exist in the present day that never left us. (Cue the world's smallest violin.)
These popular childhood snacks, chocolates, and drinks can take you back to the good ol' days—you know, the days prior to an existential crisis, burnout, taxes, debts, and whatnot. And yup, they're thankfully still around today.
These are your favorite childhood food that still exists now:
TofiLuk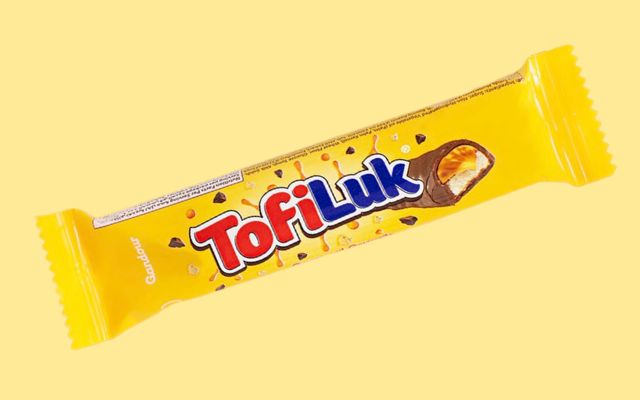 Surprise: TofiLuk, a dupe to a famous chocolate-coated biscuit with caramel, has made it back to grocery shelves. Tofiluk, manufactured by Gandour, made its much-awaited comeback in November 2021 alongside other products under the same company.
Where to buy it: Gandour Shopee. Price ranges from P10/piece to P336/box of 48 pieces.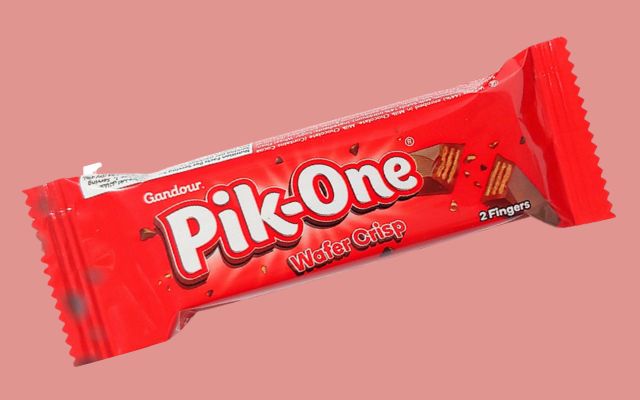 Pik-One, also under Gandour, has always been compared to KitKat. There are notable differences though—one is the price difference, and the second is the taste. Yes, they have the same components as wafer crisps and milk chocolate, but Pik-One isn't as chocolatey.
Where to buy it: Gandour Shopee. Price starts at P16/piece to P300/pack of 24 pieces.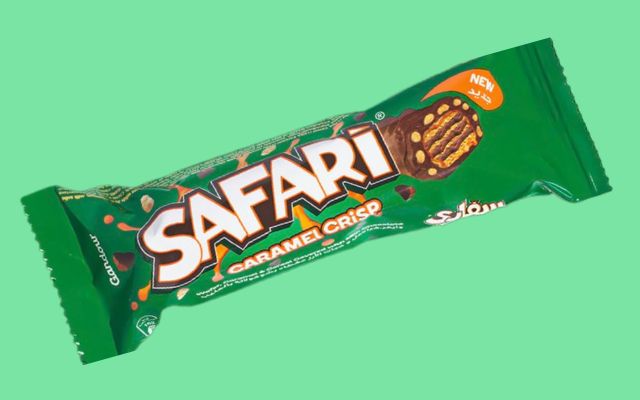 Safari is also another Gandour product that returned to shelves at the same time as TofiLuk. This wafer is coated in caramel, rice crisps, and milk chocolate.
Where to buy it: Gandour Shopee. Price starts at P66/3 bars or P221 for a box of 12 pieces.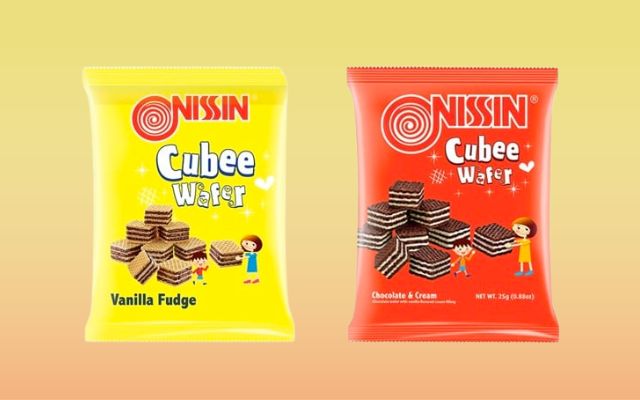 It's easy to miss Cubee Wafers when you browse the snack aisle, but we're guessing it's just because you still have its previous packaging ingrained in your head. It used to have a distinct grid design, but now goes for a more modern look. (See the photo above to know what you should look for during your next grocery run.)
Cubee Wafers is still available in two flavors: Vanilla Fudge and Chocolate & Cream.
Where to buy it: Monde Nissin's Shopee. Price starts at P13/pack to P130/pack of 10.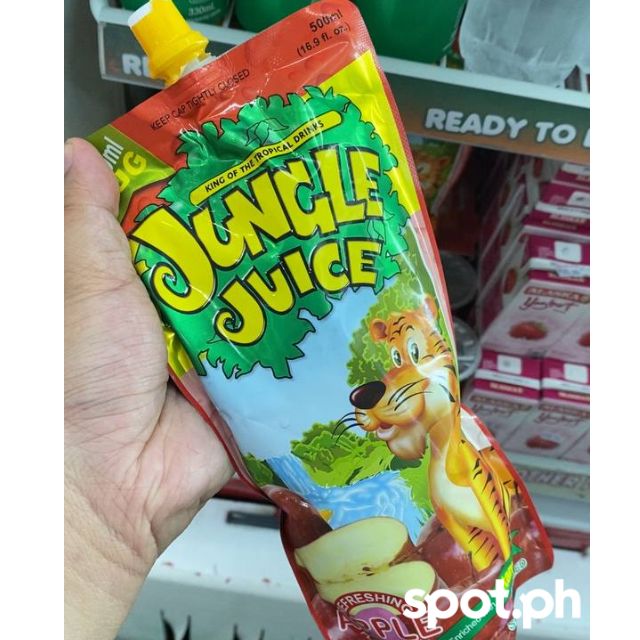 Jungle Juice was one of the best juices that existed back in the day—it was bigger than the usual juice boxes that little you could inhale in less than 10 minutes. It also stood out as it had a twistable cap for drinking, making it easier to store in the refrigerator or your lunchbox again, without the fear of spilling.
ADVERTISEMENT - CONTINUE READING BELOW
Recommended Videos
Jungle Juice is available in four flavors only: Apple, Grapes, Orange, and Mango. From our experience going to the stores, all four flavors are still available.
Where to buy it: Mercury Drugstore, Metro Supermarket, and Makati Supermarket.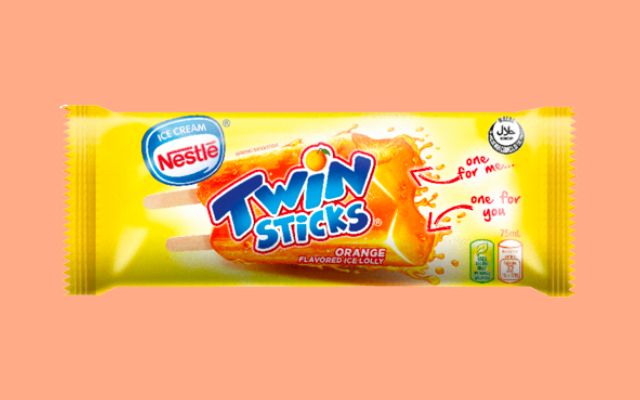 Twin Sticks looks familiar, doesn't it? Twin Sticks is the same as Twin Pops, the two-stick flavored popsicle that was meant for sharing with your childhood bestie. This popsicle is available in two flavors: Orange and Chocolate.
Where to buy it: AllDay Supermarket, Robinsons Supermarket, and MetroMart.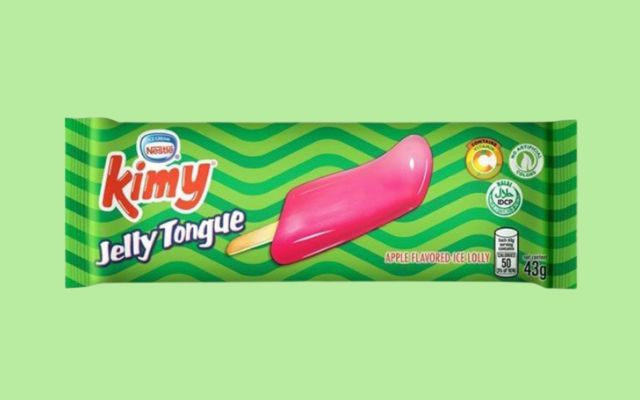 Since lip tins and lipsticks weren't allowed in most schools back then, the Jelly Tongue was one of the loopholes around the rule. And one of the more underrated aspects this has is that it doesn't melt as fast as other popsicles mainly because it was made of jelly.
It was available in Apple and Green Apple flavors back then, but now it's only available in Apple flavor.
Planters Cheez Curls and Cheez Balls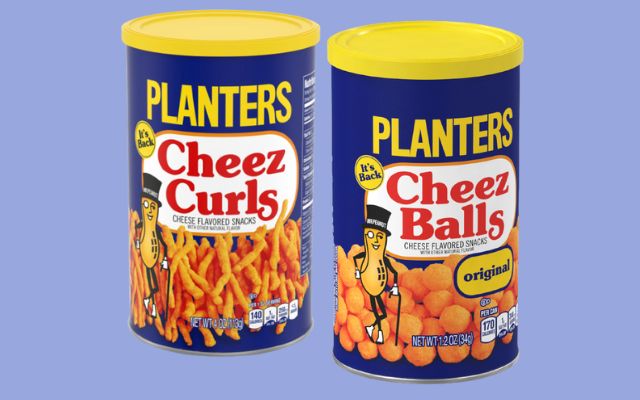 The makers of Planters Cheez Curls and Cheez Balls heard the outcry of the older generations (Millennials and above) and brought back two of these cheesy snacks in production. According to the Head of Planters, "We made sure our Cheez Balls and Cheez Curls still have the same delicious taste, airy texture, and fluorescent color you know and love, so our fans can enjoy a nostalgic trip down memory lane with every canister."
Where to buy it: Metro Supermarket. The Planters Cheez Curls and Planters Cheez Balls cost P175 each.
Links are updated regularly and as much as possible, but note that products can run out of stock, discounts can expire, and listed prices can change without prior notice.