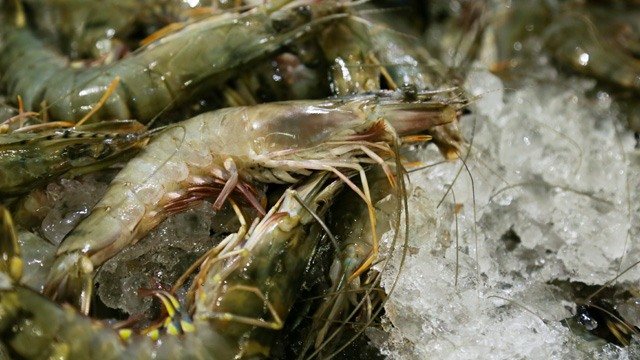 When it comes to seafood, nothing beats a selection that's delivered fresh from the ocean. When you're nowhere near a palengke or a wet market, Fisher Supermarket in Quezon Avenue, Quezon City is your best bet. Owned by fishing magnate Roberto Simeon del Rosario, who has been in the industry for four decades, Fisher Supermarket has a seafood selection that is, we daresay, the most extensive among all the groceries and supermarkets in the metro.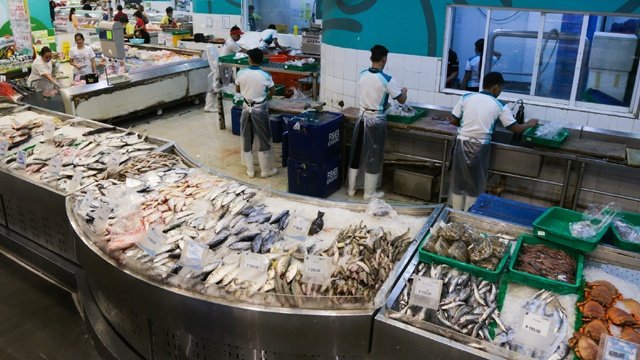 Fisher Supermarket has the most extensive seafood selection among the groceries in Metro Manila.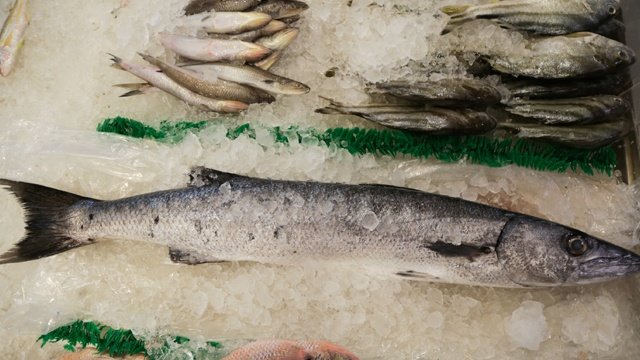 They have hard-to-source seafood such as this Asugon, which may be grilled.
They also have Curacha crabs from Zamboanga.
Fisher Supermarket has been open since December 2013, offering fresh seafood harvested daily by the fishermen of IRMA Fishing Co., which is owned by the same company of Fisher Mall and Supermarket. Deliveries come in every morning, assuring customers of quality seafood. Here, you will see fish varieties such as Bacoco (seabream or grouper), Curacha crabs from Zamboanga, Samaral (when dried, this is used for the Cebuano danggit), Asugon (Barracuda), and the hard-to-source white Pampano (pomfret).
Planning a trip to Fisher Supermarket? We have a few tips: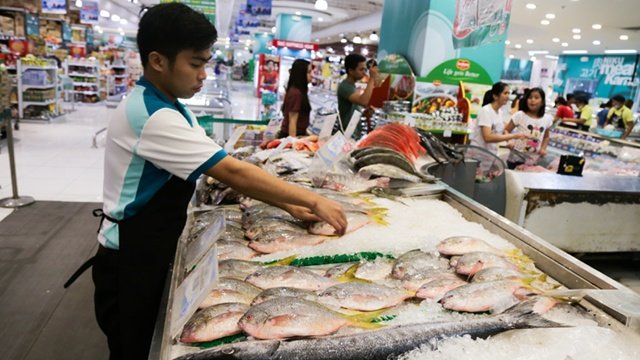 ADVERTISEMENT - CONTINUE READING BELOW
Recommended Videos
1 Come early: Fisher Supermarket is open from 7 a.m. to 10 p.m. daily.
Deliveries come in at 5 a.m. or earlier. When oysters are abundant, you can also score fresh oysters if you come early.
According to Cathy Zandueta, Fisher Supermarket's Divisions Merchandising Manager, "The company [IRMA Fishing Co.] has more than 100 fishing vessels around the country, every day. Pag baba sa port, all the prime seafood is delivered to Fisher Supermarket. After that, the rest of the seafood haul is opened to traders."
No need to fret if you can only do groceries later in the day: some fish varieties are restocked and replenished during the day.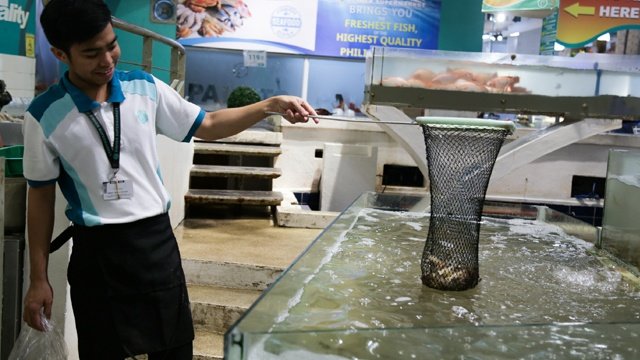 Live suahe is available at the Fisher Supermarket.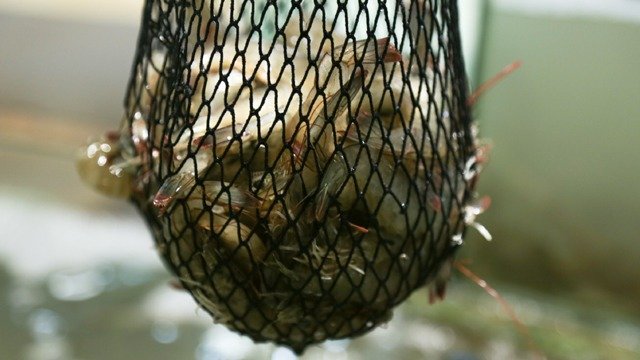 2 You can score live seabass, suahe (shrimp), kingfish, and crabs.
Availability might differ from week to week but if you're lucky, you can get your hands on seabass, crabs, and shrimp, and get to pick them out straight out of the water, too. They also have oyster meat.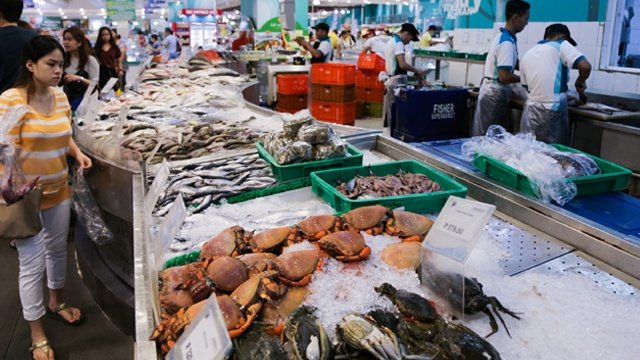 You may also have your fish cleaned by the staff.
3 You can have your fish cleaned and deboned, too.
If your seafood needs cleaning and deboning, you can ask the Fisher Supermarket staff to help you. There's no extra fee for the service!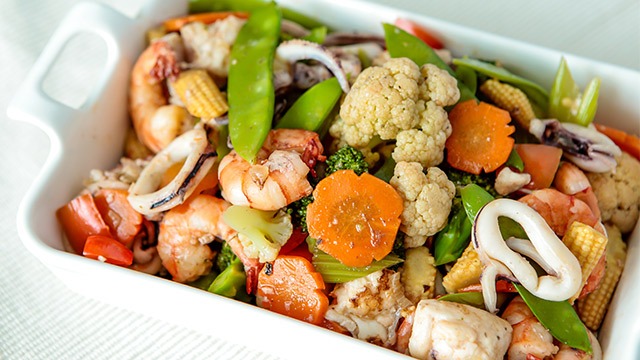 Seafood Chopsuey Recipe
Posted in:
Recipe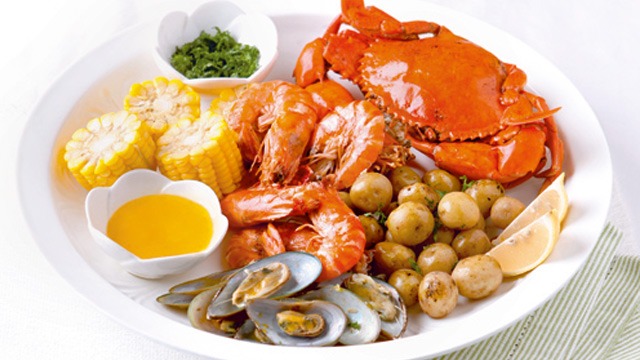 Steamed Seafood Platter Recipe
Posted in:
Recipe
4 You can have your fresh seafood cooked on the spot—have them for lunch, dinner or order them for takeout. Rates start at P15 per 100 grams of seafood or meat.
Like the popular Dampa spots in Metro manila, you can have your seafood cooked and prepared at Fisher Supermarket.
Shares Zandueta, "We want the family to have bonding time while shopping. We don't want families to hurry with their grocery-shopping so if they get hungry, they can just pick out seafood and have dishes prepared for them. It'll take around 30-40 minutes, you can pick it up from the paluto area and even have it in our paluto dining area, free of charge."
The paluto service isn't just for seafood, too. You can have meat dishes and pancit prepared as well. Plus points for in-house diners? You can have unlimited iced tea for an extra P50 if you dine in their paluto dining area.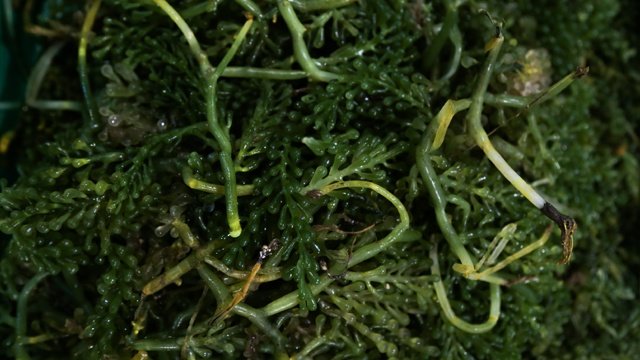 You can also find lato (seaweed) at the seafood section.
5 They have discounts and promos every Wednesday and on weekends (Friday to Sunday).
Shoppers who visit on Wednesday and on weekends get to score additional discounts. Adds Zandueta, "Some seafood are at 50% off on Wednesday and on weekends, especially when there's a lot of supply or harvest."