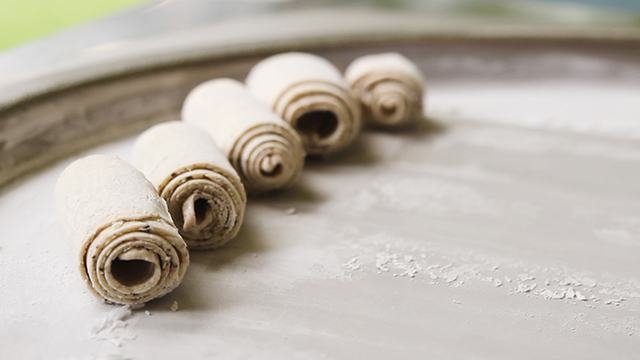 Flow Ice Cream brings the rolled ice cream concept that's popular in Thailand streets to Manila.
"It's really a very sensory experience", says Kyle Tan, one of the partners at Flow Ice Cream, as they chomp and smash their homemade ice cream mixture into a freezing pan, and then roll it in front of you.
The Flow Ice Cream team makes the ice cream base mixture themselves and pours the chilled mixture onto the freezing pan to create this icy treat. The ice cream flavors are their favorites: the Cookie Maltser, a malt-based custard ice cream with cookie bits on top; the Thai Milk Tea Ice Cream, which is made with tea sourced from Thailand; Hokkaido Sweet Corn, which is made with sweet corn from Sapporo; the Rock Salt and Cheese; and the summer favorite, Avocado Ice Cream.
You can find Flow Ice Cream online: Facebook and Instagram.