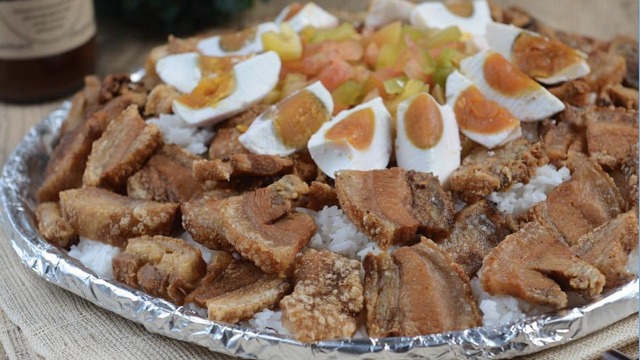 Even the smallest, most intimate celebrations at home are never complete without food you can share with your friends and family. If you happen to be looking for bilaos of food for any of your upcoming at-home handaans, here are your options via GrabFood and Foodpanda: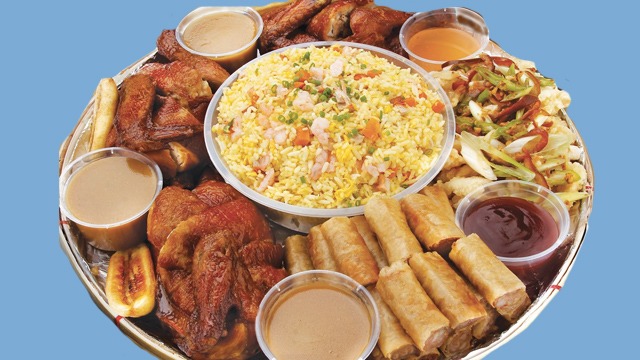 Classic Savory: Salo-Salo Sa Bilao
Price: P1,315/Regular Salo-Salo Sa Bilao and P1,975/Large Salo-Salo Sa Bilao
Classic Savory's regular Salo-Salo Sa Bilao has one Whole Chicken, Yangchow Fried Rice, a seafood dish (choose between Creamy Mushroom Fillet or Salt & Pepper Squid), and a meat dish (choose between Salt & Pepper Spareribs and Savory Shanghai Rolls). You also have the option to upgrade your Yangchow fried rice to noodles at an additional cost.
The regular size is already good for six people, while the larger version is good for eight people.
Dampa Express: Seafood Sa Bilao
Price: Price ranges from P398 to P1,688
Dampa Express has different bilaos available for delivery. Choose from the Alimango sa Bilao (P1,688), Hipon sa Bilao (P1,488), Mixed Crab & Shrimp (P898/regular and P1,588/large), Salted Eff sa Bilao (P1,788), Dampansit (P398), and Talaba sa Bilao (P728).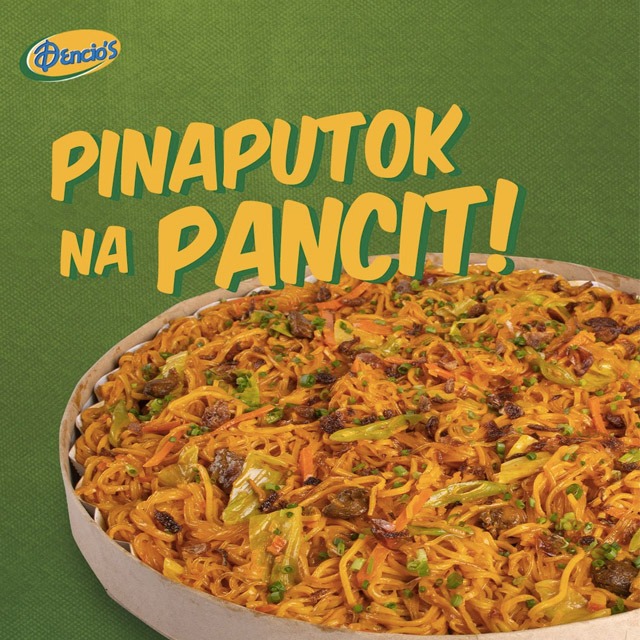 Dencio's: Pinoy Spaghetti, Pinaputok na Pancit, and Palabok
Pinoy Spaghetti: P476/small, P719/medium, and P847/large
Pinaputok na Pancit: P534/small, P719/medium, and P847/large
Palabok: P452/small
If what you're craving is a Filipino handaan, Dencio's has got you covered! You can order any of their famous pancit bilaos: they have Pinoy Spaghetti, their signature Pinaputok na Pancit, or Palabok, and you can add a box of Pork Barbecue (price starts at P362) and Krispy Sisig (price starts at P626).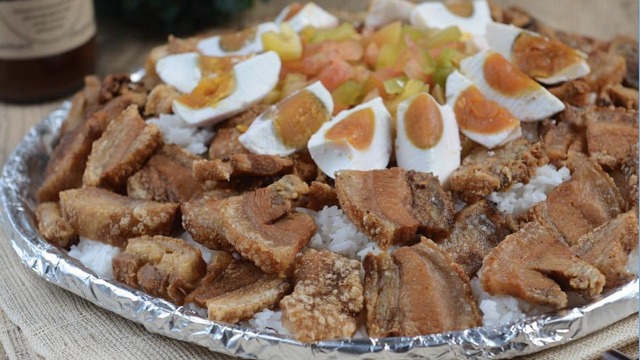 Fariñas Ilocos Empanda & Ilocos Pares: Rice Bilaos
Price: Ranges from P835 to P1,840
Fariñas Ilocos Empanda & Ilocos Pares serves different kinds of food that come in a bilao. Their Rice Bilao includes options such as Bacon Bagnet and Longganisa Rice Bilao Combo (P850/half and P1,550/whole), Bacon Bagnet Rice Bilao (P990/half and P1,840/whole), and the Longganisa Bilao Rice (P835/half and P1,520/whole). 
Check out the other dishes like their Pancit Bagnet Bilao (P575/half and P1075/whole), Spicy Pancit Longganisa Bilao (P575/half and P1,075/whole), and the Salted Egg Pancit Bilao (P575/half), which are all filling options, too.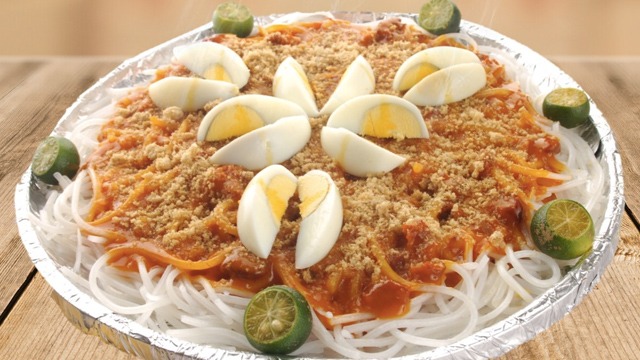 Razon's of Guagua: Pancit Bilao
Price: P665/small, P905/medium, and P1,270/large
We wish Razon's famous halo-halo is available in a big servings, too, but for now, we can make do with a bilao of Pampanga's famous pancit luglug. This is topped with a red shrimp sauce, hard-boiled eggs, and crunchy chicharon.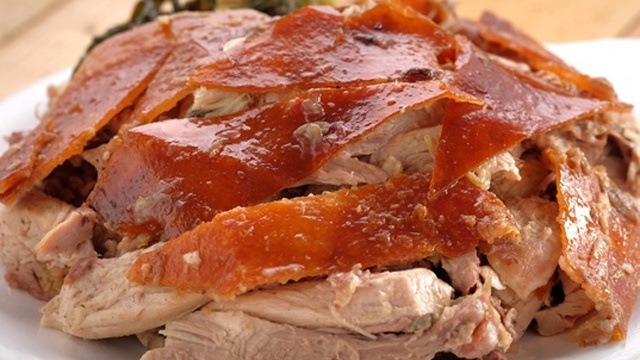 Rico's Lechon: Lechon
Price: P3,762/three kilograms
ADVERTISEMENT - CONTINUE READING BELOW
Recommended Videos
Is it really a birthday party without lechon? If you're serving a big crowd, you should go for Rico's Lechon's 3-kilogram lechon platter. You can have the lechon on the spicier side, you just need to pay the additional P158 for this flavor upgrade.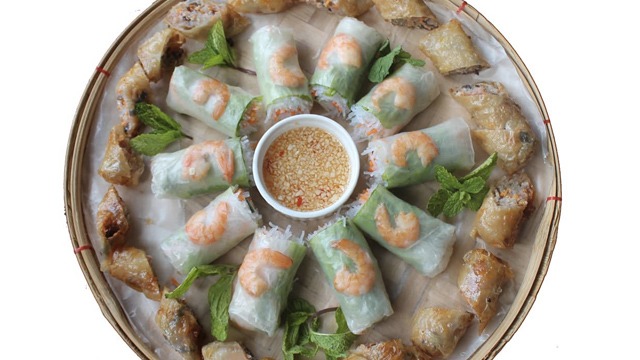 So Mot Viet-Taste
Want something on the lighter side—perhaps ones that are loaded with vegetables? So Mot Vietnamese Cuisine specializes in different Vietnamese food which you can get in a good-for-sharing bilaos. They have a bilao of Goi Cuon or Fresh Spring Rolls (P550), Bun Cha Ca or fried fish with noodles (P599), Mi Xao Bo or stir-fried noodles with beef (P599), and the Mi Xao Ga or the stir-fried noodles with chicken (P599).
*****