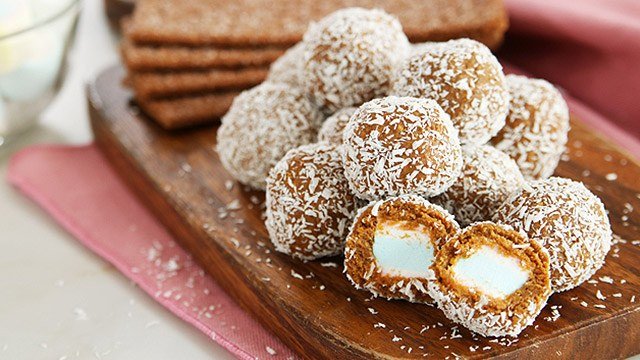 Home-based food businesses produce some of the best desserts and home-cooked dishes out there—who wouldn't love all that homemade magic, anyway? What's great about home-based food business is that the owners make sure that everything that comes from their kitchen are of excellent quality—it's one of the perks for small-scale food production!
If you're willing to explore selling food from home, you can start by making small treats for low prices. These marshmallow-stuffed graham balls make a great option: they are cost-effective, snackable, affordable, and easy to carry or pick up. You can even make it a summer project for the kids!
Here's a quick recipe and cost breakdown you can use to kick-off your side hustle. There is no baking and no cooking involved, and you can find all 4 ingredients easily in any big or small grocery in Metro Manila.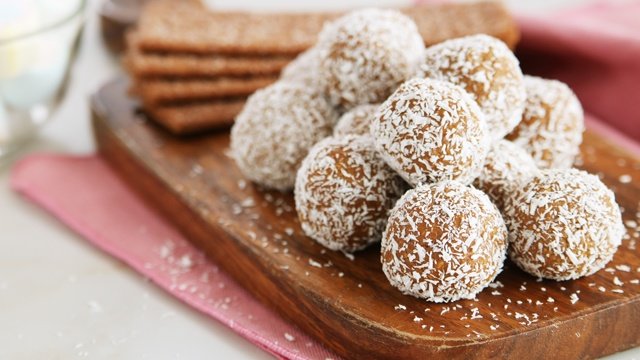 Marshmallow-Stuffed Graham Balls Recipe
Prep Time 10 minutes
Makes 100 pieces
2 (200-g) packs crushed graham crackers
1 (250-g) pack condensed filled milk
100 pieces medium-sized marshmallows
1 (50-g) bag desiccated coconut
1 Sprinkle the desiccated coconut into a shallow plate; set aside. In a medium-sized mixing bowl, combine the graham crackers and condensed milk until they form a firm, slightly stick mixture. You should be able to pick up parts of the mixture and form them into balls with your hands.
2 Using slightly wet hands, scoop out 1-inch balls of the graham mixture. Flatten, then place a marshmallow in the middle. Cover the marshmallow with the graham crust and roll into the desiccated coconut; set aside. Repeat for the remaining marshmallows. Wrap in cellophane or place into boxes.
Cost Breakdown:
Crushed graham crackers (200g) x 2
P33 x 2 = P66
Condensed milk (250 g)
P48
Marshmallows (100 pieces)
P31
Desiccated coconut (50g)
P16
Total Cost: P 161 or P1.61 per piece
If you price this product at P5 per piece, you'll be earning a little over 3 times the amount of your cost. You can wrap these graham balls up in cellophane (like little candies!) or place them into small boxes or plastic containers for bulk orders. Not bad for a first timer, huh?
ALSO READ: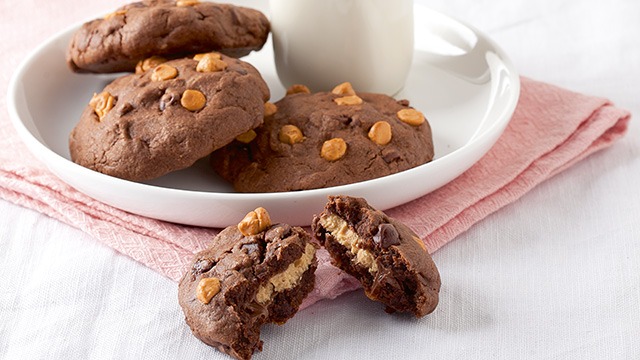 5 Fun Food Business Ideas for the Summer
Posted in:
Prepping
ADVERTISEMENT - CONTINUE READING BELOW
Recommended Videos