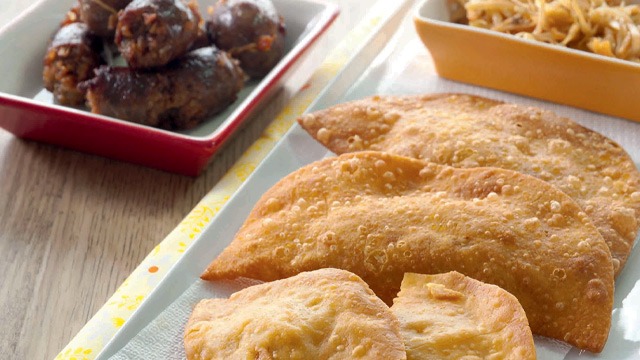 Philippine cuisine has been attracting more and more local and foreign attention with the popularity of ube and rising popularity of chefs with Filipino heritage. But how well do you know the different flavors of the Philippines?
Fortunately, there are a number of food tours to satiate your curiousity and cravings. Adventurous enough to discover regional flavors you haven't tried before? Here are a few food tours you can try where every bite comes with a bit of history and when every hometown dish deserves an Instagram post: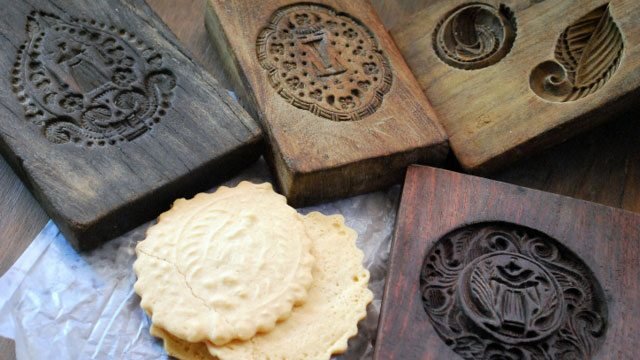 1 Mangan Kapampangan Tour
Fee: P2,900 per person
Mangan Kapangpangan can be booked by a guaranteed group of 8 passengers, which includes breakfast in Guagua (featuring suman banus and suman balagta), lunch in Mexico (the specialties include Paksing Dimonyo and Tinola ni Rizal) and dinner (highlighting Tapang Kalabaw and Kamaru) at San Fernando. Dessert is Tibuc-tibuc and Panecillos de San Nicolas. A trip to a heritage church, food factory visits, entrance fees, a baking lesson, guide fees and tour transportation are also included.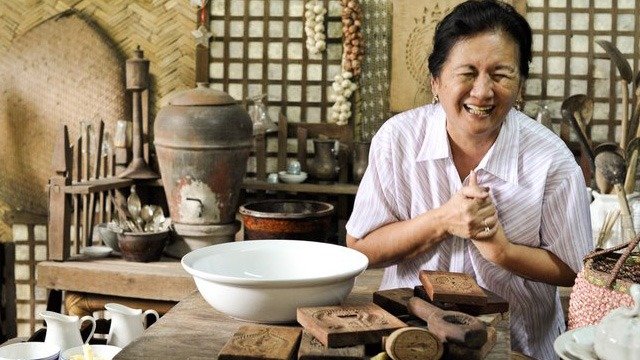 The tour starts at 7:00 a.m. from a designated assembly point and ends in Metro Manila before 9:00 p.m. For booking email [email protected] or contact (0917) 899-3949.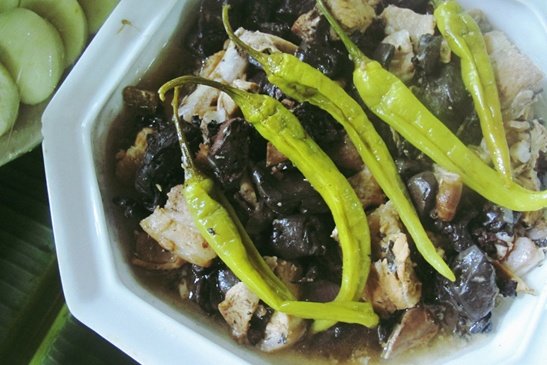 2 Pampanga Food & Heritage Tour
Fee: P2,600 per person
Travel company Culture Shock PH offers cultural tours including food trips since 2012. The Pampanga Food & Heritage Tour is a day trip that lasts 8 hours with a first stop for lunch at the residence of food historian, Atching Lillian Borromeo. She prepares recipes from Pampanga's old families, like bringhe (sticky rice, prepared like Arroz Valenciana), tidtad (local version of dinuguan), and bobotong asan (milkfish stuffed with alagao leaves). Merienda, a non-negotiable Filipino in between meal is at a local bakeshop famous for its cheesebread or at a furniture showroom, where export quality wood crafts are made. Dinner is at the famous Everybody's Cafe that specializes in crickets, stuffed frog, and water buffalo jerky.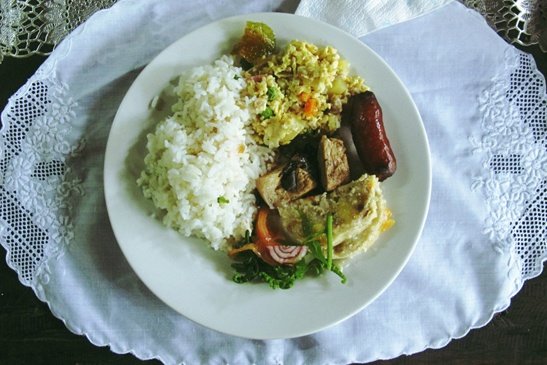 As a relief from the degustacion in between meals, the group visits the San Guillermo Parish that's buried in lahar, and another is Betis Church, often referred to as the Sistine Chapel of the Philippines because of its hand painted walls and ceiling.
The tour starts in Manila at 10:30 a.m. and returns to Manila at 7:30 p.m. For booking email [email protected] or contact (0917) 714-6737.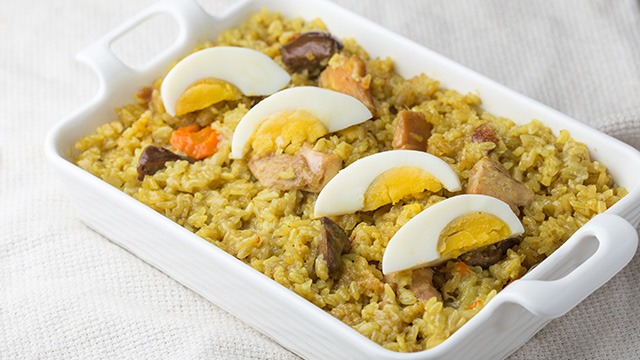 7 Kapampangan Dishes to Try
Posted in:
News + Trends
3 Davao Food Tour
Fee: P3,200 for a solo booking; P2,000/person for groups of 2-3; and P1,500/person for 4 or more.
When in Davao, go beyond the restaurants and the markets! Mel's Davao Food Tour is a 5 1/2 hour tour of Southern Philippine cuisine which takes you on a delicious day-out with grilled seafood, and a bounty of Southern fruits like pomelo, mangosteen, samurai pineapples, marang and durian in the Bangkerohan Market. Get a taste of kinutel, a local chocolate drink mixed with coconut sap can be had with puto maya, sweet rice steamed coconut milk with ginger and visit the Crocodile Park after lunch.
ADVERTISEMENT - CONTINUE READING BELOW
Recommended Videos
Tour schedules are mornings (8:30 a.m.to 2 p.m. with lunch) or afternoons (2:30 p.m. to 8 p.m.with dinner). 20% discount for seniors and PWDs applies. For booking email [email protected] or contact +63 9177146837.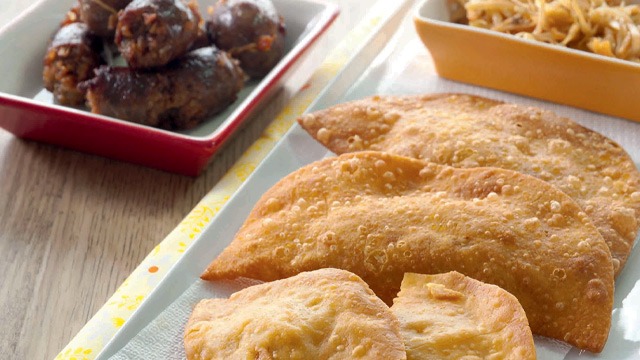 4 A Taste of the Philippines Tour
Fee: available upon request
Trip Feast's tours might be more apt for balikbayans and visitors but it doesn't hurt to discover local flavors through the eyes of a tourist (or book a tour for a visiting balikbayan or a first-time visitor to the Philippines!).
"A Taste of the Philippines" is an eight day eating tour which includes trips to Laguna, San Pablo, Vigan, Ilocos Norte, Manila and Pagudpud, Ilocos. It includes tidbits on history and culture highlighting the influences of the Spanish occupation in Vigan and the seafood trade in Manila.
It will be an experience of Manila`s seafood market featuring bounties from the North and South, a sampling of coconut wine, local white cheeses, cooking classes, visits to historical sites and other attractions.
The next tour date is on November 11 to 18, 2017 inclusive of flights within the Philippines, airport transfers, accommodations, tours, and all meals. Highlighted dishes are Dumaguete seafood, Ilocos empanada, lechon, bagnet, San Nicolas cookies, Sisig, Barquillos, Pistou (ground meat with peppers and eggs and topped with a local sausage) and other local delicacies.
Email [email protected] or go to www.tripfeast.com