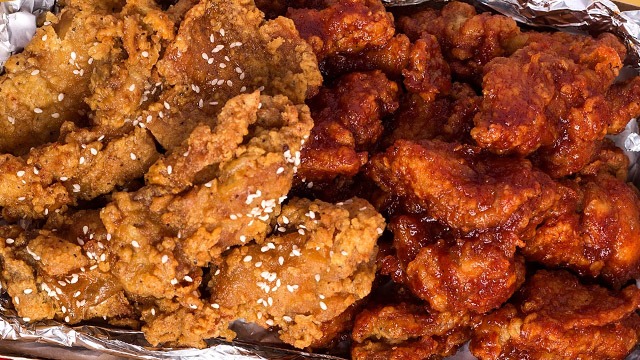 Christmas parties, whether online, at home, or if you booked a private space for the family, are never complete without food! If you want to skip all the hassle of cooking but you also don't want to spend too much, let our list comfort you in knowing that affordable food trays do exist—there are even ones that cost below P1,000.
Where to order food trays under P1,000: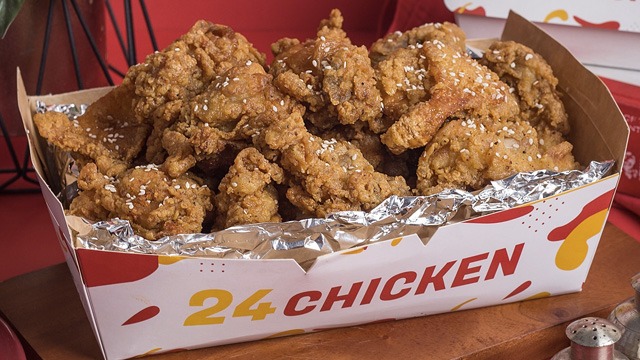 24 Chicken: Korean Fried Chicken
Price: ranges from P220 to P440
You can never go wrong with 24 Chicken's famous Korean fried chicken. Their boneless chicken comes in different flavors and either comes as half-size or whole size (both are still good for sharing).
Here's what's in store for you at 24 Chicken: Yangnyeom with Garlic (P230/half, P440/whole), Snow Cheese (P230/half, P440/whole), 24 Cheddar (P230/half, P440/whole), Garlic (P220/half, P420/whole), Jack Daniels (P220/half, P420/whole), Yangnyeom (P220/half, P420/whole), Lemon Glazed (P220/half, P420/whole), Spicy BBQ (P220/half, P420/whole), and Yangnyeom x2 (P220/half, P420/whole).
24 Chicken is available on GrabFood and Foodpanda.
Conti's Bakeshop & Restaurant: Baked New Zealand Mussels
Price: P695, good for 6-8 people
If Conti's popular Baked Salmon is out of your budget since it costs P1,625, you should definitely consider the Baked New Zealand Mussels that only costs P695. This appetizer uses New Zealand mussels that are baked with a creamy, cheesy topping.
Conti's Bakeshop & Restaurant's Baked New Zealand Mussels are available via the Conti's website.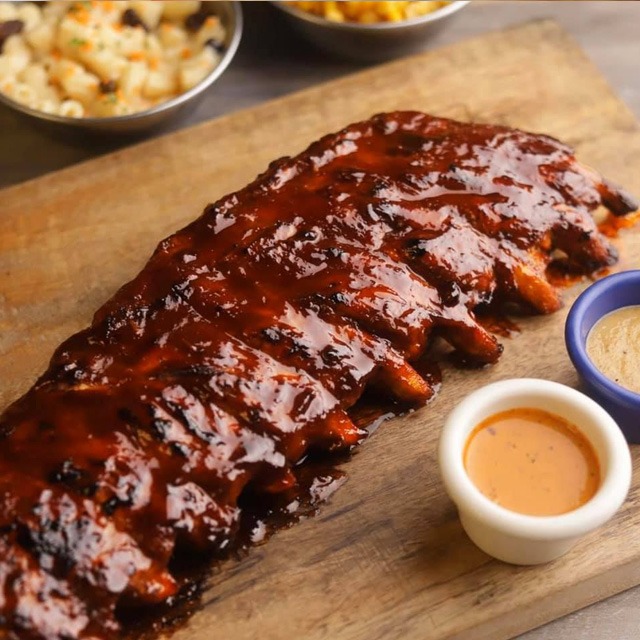 Gringo: Smokehouse BBQ Ribs Fiesta Tray
Price: P1,000, good for 6-8 people
Gringo is known for their delicious tender and smoky ribs that you can't help but use your hands to get all of the meat and sauce off the bone. If you want a little more variety in the meat, Gringo also has a Ribs and Chicken Combo Fiesta Tray (P950) that's a half-and-half serving of the BBQ Ribs and Charcoal Chicken.
Gringo's Smokehouse BBQ Ribs Fiesta Tray is available via the Gringo website.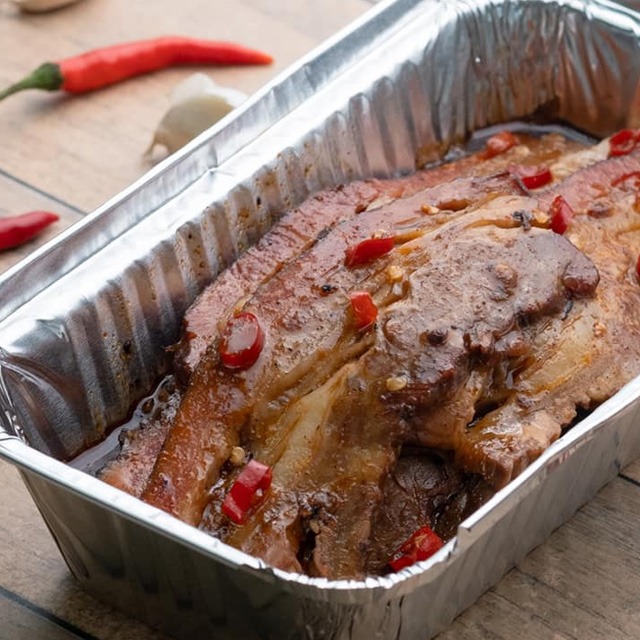 Kraver's Canteen: Let's Get Litson (LGL) Spicy All Meat Tray
Price: P999, good for 6-8 people
Still can't get over the litson baka craze? Order Kraver's Canteen Let's Get Litson Spicy All Meat Tray and savor the flavor of the juicy meat that's been marinated in four kinds of hot chili peppers. This is best paired with Kraver's Canteen's sawsawan or dipping sauce that's made with vinegar, soy sauce, garlic, and chili, and of course, lots of rice.
ADVERTISEMENT - CONTINUE READING BELOW
Recommended Videos
Kraver's Canteen is available on GrabFood.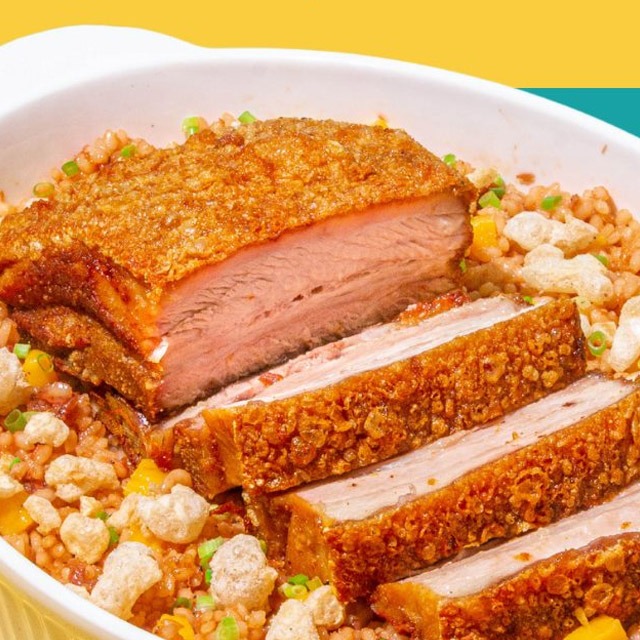 Mimi & Bros: Bagnet Fried Rice
Price: P950, good for 2-3 people
Mimi & Bros just launched different party trays for the holidays, including the Bagnet with Bagoong Rice. Be ready for an explosion of flavor coming from the bagoong rice combined with the crispy and juicy bagnet.  
Mimi & Bros' Bagnet with Bagoong Rice is available for pre-order. Just message Mimi & Bros on Facebook and Instagram two days in advance.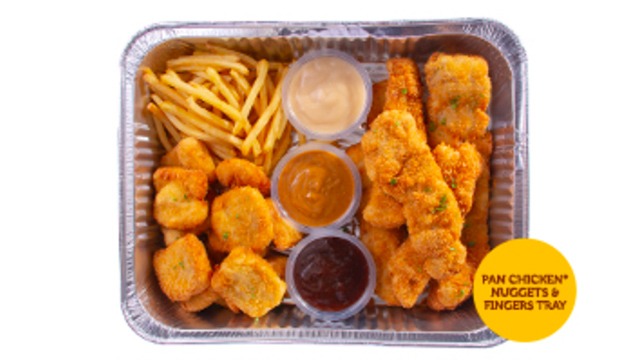 Pancake House: Pan Chicken Nuggets and Fingers
Price: P803, good for 5-8 people
Are you a fan of Pancake House's chicken? This Pancake House To-Go Tray has Pan Chicken Nuggets and Pan Chicken Fingers which are boneless versions of their famous chicken. This tray also includes French Fries, Gravy, and your choice of two dips of either BBQ or Smoky Mustard.
Pancake House's To-Go Trays are available via the Pancake House Delivery website.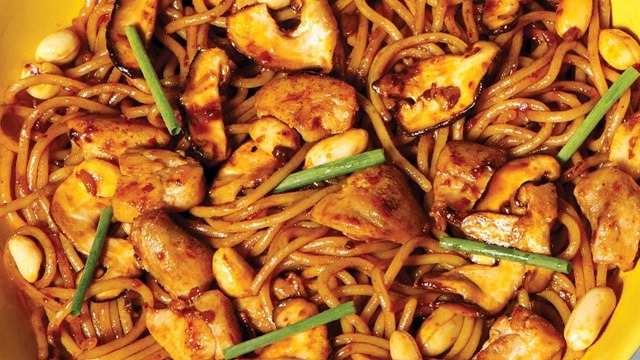 Yellow Cab: Charlie Chan Party Tray
Price: P900, good for 8-10 people
Aside from the pizzas, Yellow Cab is also known for is its spicy, nutty Charlie Chan pasta. This pasta has chicken strips, shiitake mushrooms, roasted peanuts, and the noodles are coated in a spicy oriental sauce. This one is a crowd-favorite so you're assured that there won't be any leftovers.
Yellow Cab's Charlie Chan Party Tray is available via the Yellow Cab website.
*****