These Food Trends Can Help You Make Money This 2018
See which food trends can help you with your own food business.
IMAGE iStock
Thinking of finally becoming your own boss? Experts say that with the right know-how, 2018 could be a great year for business. With the rise of co-working spaces and the increase in roads and infrastructure, start-ups can easily flourish, if they're fast enough to get on with trends.
Food, of course, will always be a hit with the right amount of ingenuity and creativity. In "Best Food Forward: A Peek into 2018's Emerging Food Trends" presented by San Miguel Pure Foods Culinary Center, food experts and veteran chefs shared what they see to be the top taste choices of customers. If you're planning to set up your own food empire this year, best consider these:
Trend 1: Extreme Indulgence
"This trend has been present as early as 2016 but has since evolved," said San Miguel Pure Foods Co., Inc. Culinary Services Manager Llena Tan-Arcenas. "Now, there's even more extravagance and at times, outrageousness, when it comes to food items, flavor, and taste combinations."
ADVERTISEMENT - CONTINUE READING BELOW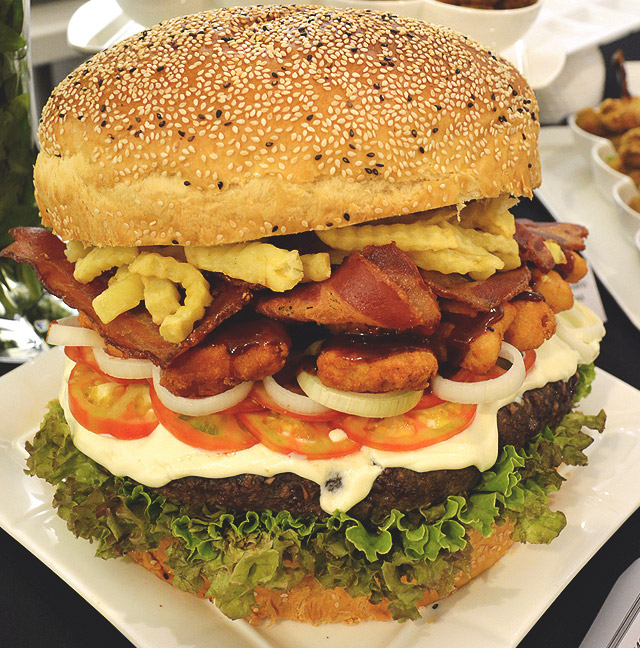 Of course, this doesn't mean that you need to super-size everything on your menu-although it could be a great marketing gimmick. Extreme indulgence may mean introducing bold and out-of-this-world flavors into your menu that will tickle both the fancy and the taste buds of your patrons.
ADVERTISEMENT - CONTINUE READING BELOW
Trend 2: Ready-to-Eat
The ever-worsening traffic problem in the country's megacities seems to be dictating the pace of everyone's lives. Chef Heny Sison noted: "As more time is being spent on the road, there's less time for food preparation."
"Grab-and-go" becomes the name of the game, which means meal plans, kits, and delivery services will very much be the trend for 2018. Unlike before when "fast" meant "unhealthy," more and more Pinoys are subscribing to meal delivery services that are both healthy and economical.
Trend 3: Heritage Filipino Cuisine
2018 is all about going back to our roots, and that means customers having a revived interest in traditional Pinoy delicacies. Chef Sylvia and her son Chef Ernest Reynoso-Gala shared that more restaurants will be putting their own spin on traditional home cooking from different parts of the country. Filipino desserts with a modern twist are also seen to thrive.
Trend 4: Artisanal Breads and Hybrid Desserts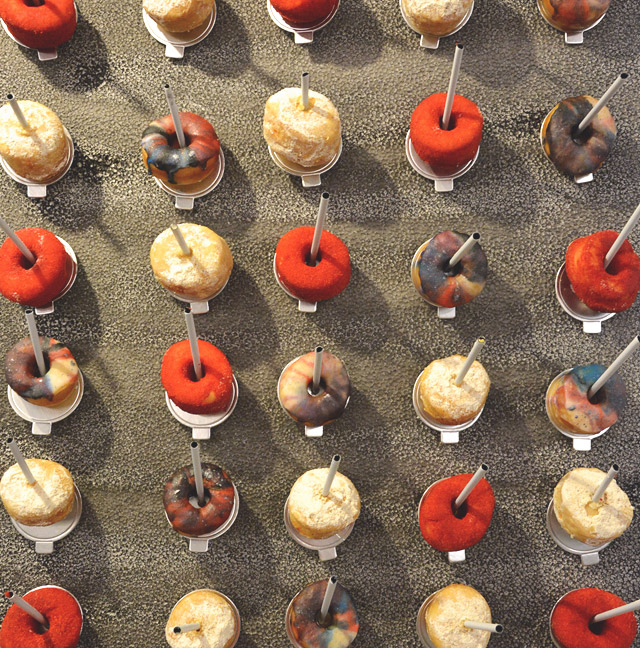 ADVERTISEMENT - CONTINUE READING BELOW
It looks like the cronut craze from a few years back really started something, as the era of artisanal breads and hybrid desserts is still far from over. This year, however, Chef Rosemary Lim predicted that we will see more updated variations of traditional desserts such as donuts. With the health trend still going strong, the popularity of smoothie bowls will continue to rise especially in beach destinations during the summer.
Trend 5: Local Ingredients
We've all seen how ube blew up abroad. The trend of having native Filipino ingredients highlighted in the international food scene still continues, and even crosses into the field of cocktails and mixes. GSM Premium Gin brand manager Giselle Villanueva explained that "the use of locally-sourced ingredients" adds new dimensions to traditional drinks, and that people are now more interested in experimenting with local tastes even on their own.
If alcohol is on the menu of your dream food stall, then make sure to stock on interesting local ingredients such as guyabano juice and lemongrass-pandan concentrate to create your signature drink!
ADVERTISEMENT - CONTINUE READING BELOW
This story originally appeared on Femalenetwork.com.
* Minor edits have been made by the Yummy.ph editors.
Get
Recipes Right In Your Inbox
Trending in Summit Network