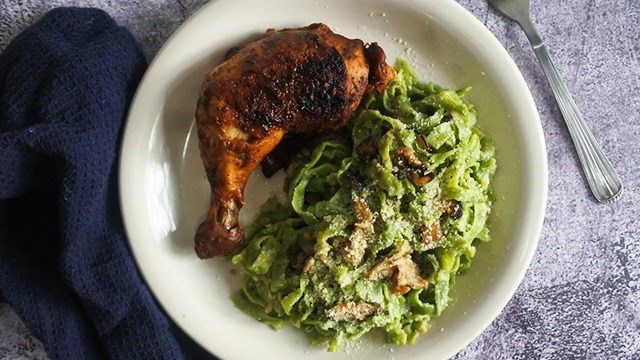 San Miguel Foods Culinary Center identified five food trends they predict will make waves this 2021.
In an online event held by San Miguel Foods Culinary Center (SMFCC) dubbed "Food Forward: A Peek Into 2021 Food Trends", the company revealed several trends they predict will be big this year. Some of these have been apparent since the start of the pandemic, but some are touted to emerge in 2021. 
Here are the five food trends that San Miguel claims you will see more this 2021 plus what its culinary partners say will be trendy, too: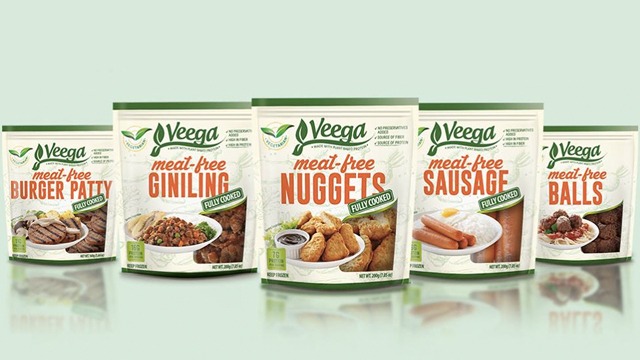 1 Plant-Based Food 
You've probably already seen it and maybe even tried it already: plant-based food that mimics meat.
Tofu is already the affordable meat-free option for many aspiring vegetarians but these plant-based food are expected to also be made from mushrooms and chickpeas. Aquafaba or the chickpea water that is commonly discarded from canned chickpeas is used by vegans as an egg white substitute. 
This trend is also expected to see the return of using food as natural food colorants. These include using blue pea flowers for blue, sugar beets for red and pink, and turmeric can be used for golden yellow hues. 
2 Upcycling Food Scraps and Wastes
This trend of upcycling San Miguel believes goes beyond using and eating what would normally be scraps or food waste. It pinpointed ground coffee beans, fruit and vegetable pulp, and even the peels of some fruits and vegetables as possible food ingredients that could be used in unique ways, including adding saba banana peels in the minced meat filling of a chicken empanada.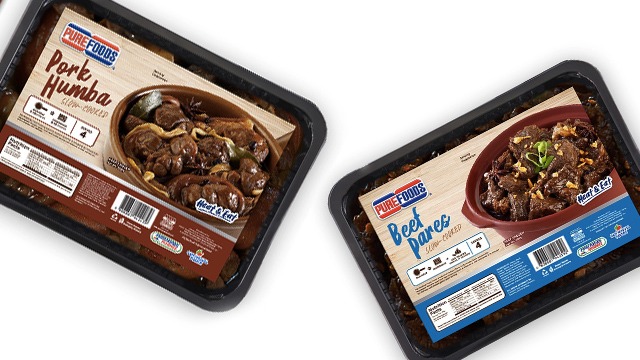 3 Ready-To-Eat, Ready-To-Cook, and Ready-to-Bake 
You are probably a fan of the ready-to-cook packs of fried chicken that many fast food restaurants sold during the pandemic. That initiative set a trend, and it's one that San Miguel predicts will continue beyond the pandemic. Chef Gene Gonzalez believes this food trend is "going to be a necessity" since home-cooked and home-baked meals are the "in" thing. Chef Sylvia Reynoso-Gala also believes this trend will be sustained even in the baking industry, with the rise of interest in baking at home.    
Already there are restaurants that continue to offer ready-to-eat as well as ready-to-cook packs and kits so anyone can enjoy their dishes in their comfort and safety of their homes. Chef Emelita Galang sees this trend as a boost for restaurants to become more creative in their menus as well as their packaging.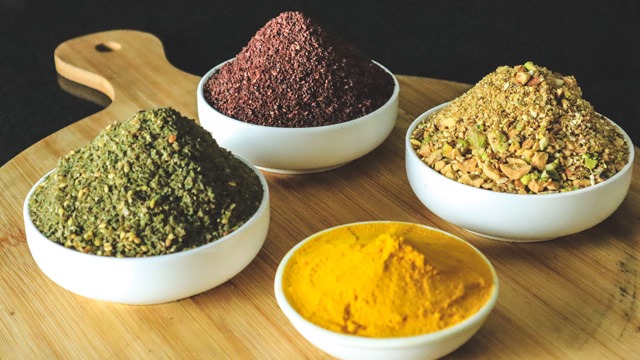 4 Global Ethnic Spices and Flavors
Have you ever heard of dukkah? How about za'atar and garam masala? These are just a few of the global spice blends that might become more and more popular in the year ahead. If you love Indian food, garam masala or a curry spice blend is more familiar to you, but these other more exotic Mid Eastern spices blends plus the spice sumac might not be.
Chef Ernest Reynoso-Gala believes that many people's interest in gardening will see more people using their herbs and spices, thus more flavor experimentation in their cooking. 
ADVERTISEMENT - CONTINUE READING BELOW
Recommended Videos
Other spices and flavors that are expected to make a break in the food industry this year is the Israel breakfast shakshouka or poached eggs in crushed tomatoes and Turkey's menemen, a scrambled egg in tomatoes dish. 
Not to be outdone in the world of flavors is our own Filipino cuisine which has been gaining more global recognition the past several years which San Miguel predicts will be more predominant this year. Other cuisines to watch out for include African regional food, Japanese Izakaya, the regional Indian Kashmiri dishes, and modern Mediterranean fare.
5 "Functional Indulgence"
Adaptogenic is the new "in" word for food. An adaptogen, according to the Oxford dictionary, is "a natural substance considered to help the body adapt to stress and to exert a normalizing effect upon bodily processes". All that means is that the food is believed to help you and your body cope with whatever it is dealing with. These are considered nontoxic and safe to consume although these do not always have certifications from the government's Food and Drug Administration or FDA approvals. Examples of adaptogens are ginseng, turmeric, and holy basil. 
In line with this new kind of health food, it is not only supposed to be food for you, but it's also made to be pretty (aka Instagrammable!). San Miguel has identified these pretty yet beneficial food ingredients to include chia, mushrooms, herbs, and even fermented food. 
Chef Galang noted that breakfast, in particular, is gaining more ground as trendy food since people are no longer rushed to cook this meal as before. She noted as well that while charcuterie boards are still the rage, she predicts the rise of breakfast boards and even snack boards to be popular soon, too. 
Which of these food trends are you excited about?