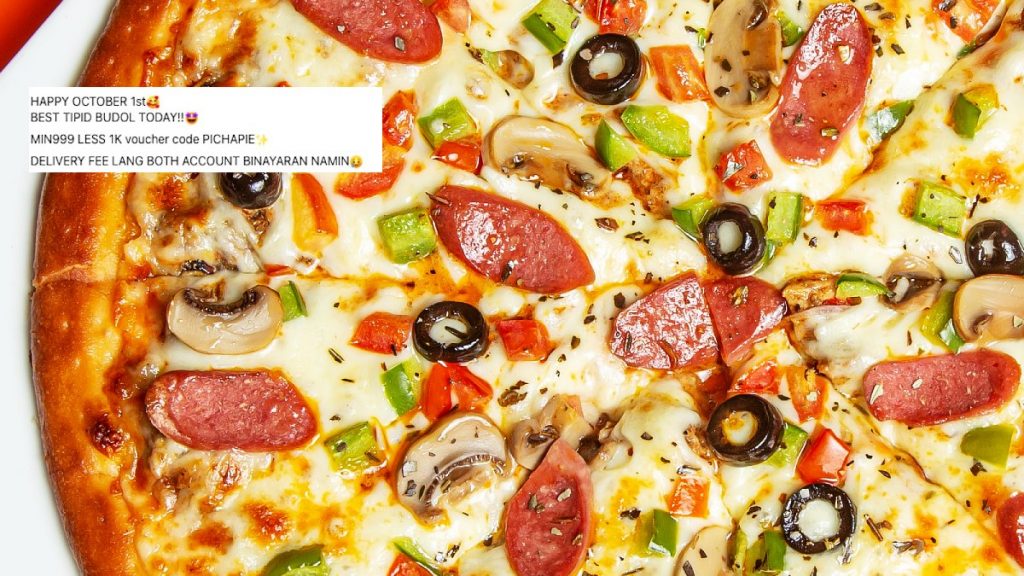 Pizza is said to be one of the most popular food items people love to get delivered—so you can only imagine the excitement elicited as word got around about a special foodpanda voucher that'd supposedly get you a whole P1,000 off pizza delivery orders. Alas, the said discount turned out to be the result of an error—prompting statements from some of the affected restaurants, and some customers presented with the P1,000 discount to no longer even receive their orders.
Here's the deal on the foodpanda pizza voucher controversy:
Word got out on Facebook groups and other online avenues about a certain Pichapie voucher on foodpanda that could get you P1,000 off from selected pizza stores. Published yesterday, October 1, these posts would typically include screenshots of the app, thus pointing to the effectivity of the voucher discount.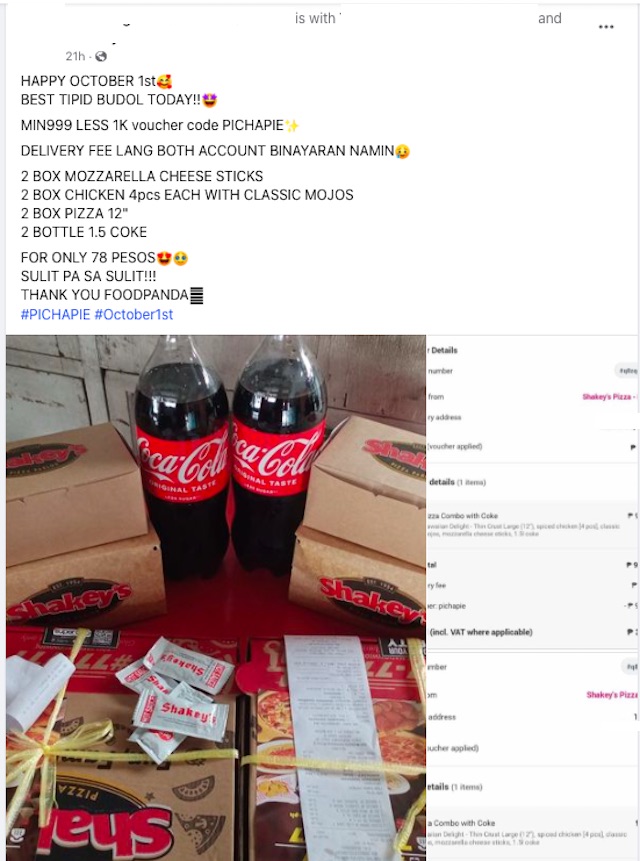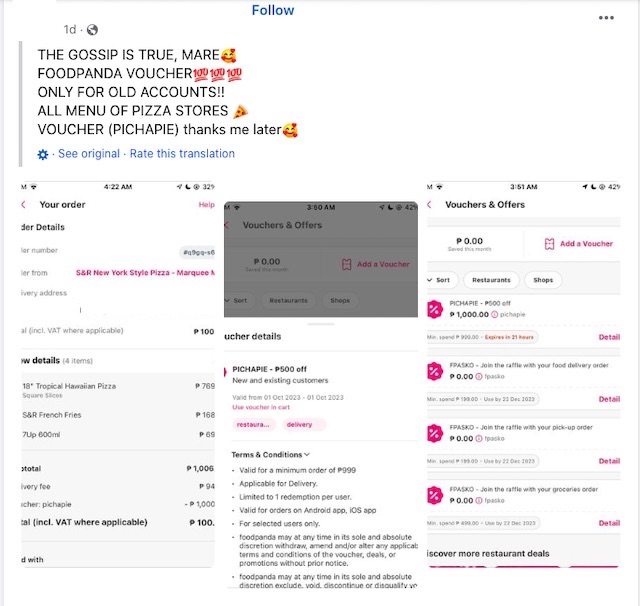 It's worth noting, however, that these posts came from unofficial sources—i.e., regular folks like you and me, and not the official social-media channels of the foodpanda app itself. And while it looks like some diners did receive their orders with the P1,000 discount applied, others reported on getting just P500, or their orders being canceled completely.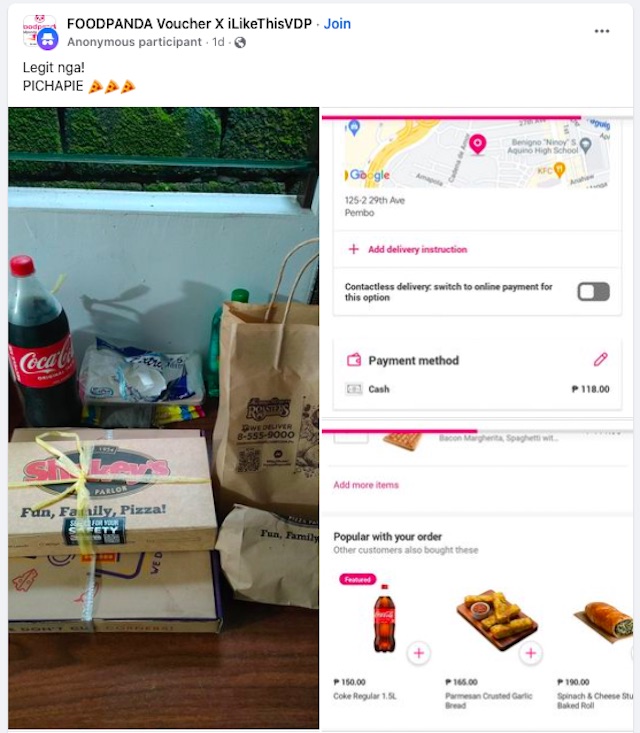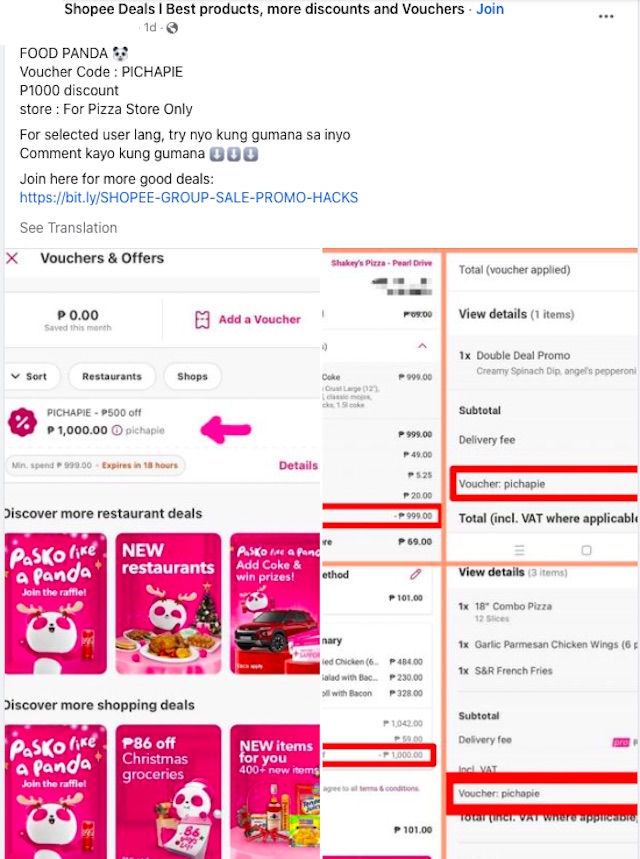 So what went down? foodpanda released their list of October vouchers just yesterday, October 1. Among these is the aforementioned Pichapie code—yup, it's there—except the discount on their official pubmat .is just P500 and not P1,000.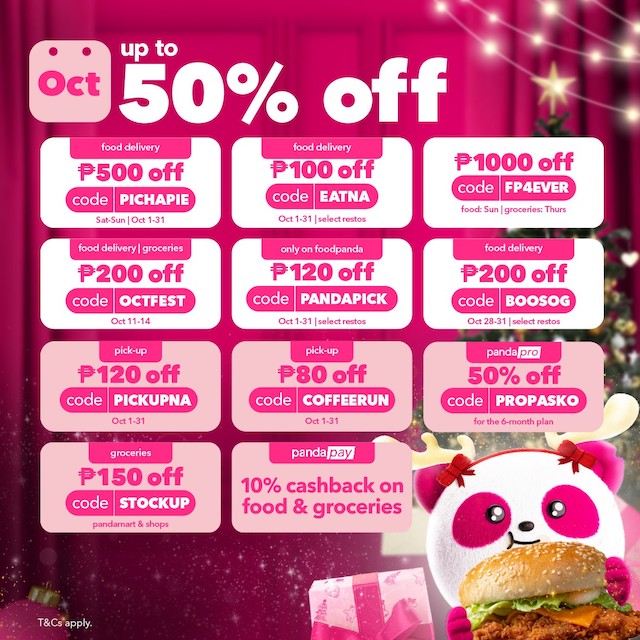 As of writing, foodpanda has yet to release a statement on the matter. Still, pizza chains Shakey's and Yellow Cab have gone ahead and published their own earlier today, October 2, with mentions of a "system error" on foodpanda's PICHAPIE voucher and apologies for the "inconvenience" it's caused.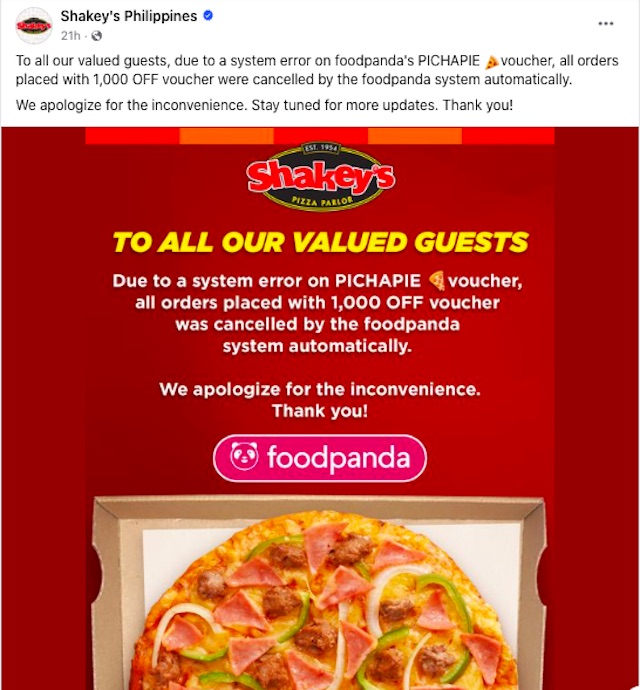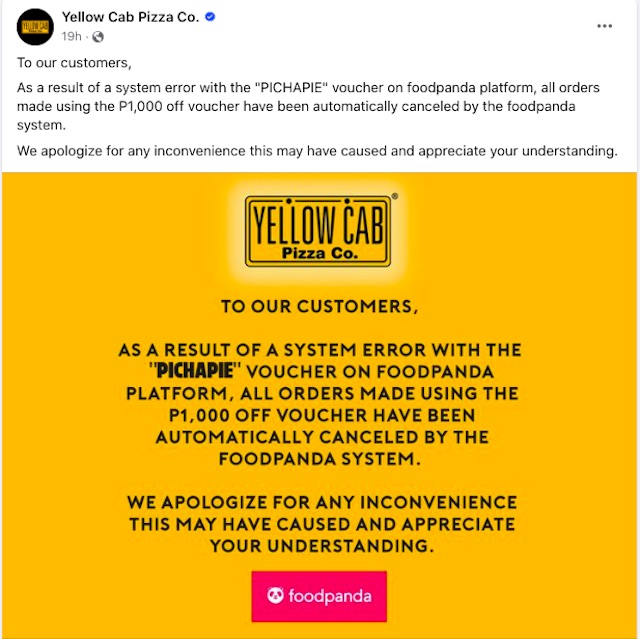 SPOT.ph has also reached out to the foodpanda for a statement but has not received a response as of writing. For now, it can be surmised that there likely was an error on the app's end regarding the amount of the discount—which eagle-eyed app users caught wind of and spread word about (that's just well within their right, really) before it could be corrected.
ADVERTISEMENT - CONTINUE READING BELOW
Recommended Videos
This story originally appeared on Spot.ph. Minor edits have been made by Yummy.ph editors.