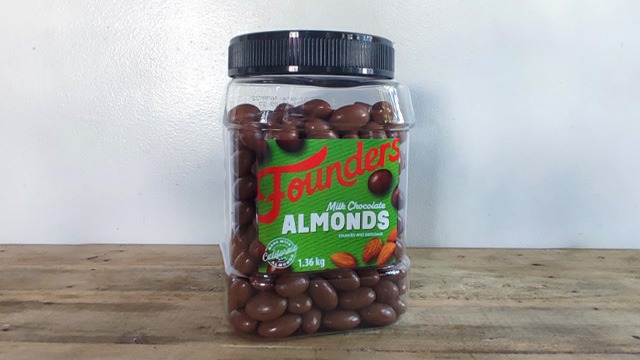 You might see giant tubs of chocolate-covered almonds every time you visit Landers and even S&R Membership Shopping branches. These hefty 1.36-kilogram containers are sulit buys, especially if you're planning on dividing these up and gifting these to friends and family this Christmas.
Each tub of the Kirkland brand costs P999.95 in Landers but the good news is that we found an almost identical tub of chocolate candies, and it's cheaper by P210 pesos. Say "Hello!" to Founders Milk Chocolate Almonds.
Landers just introduced Founders Milk Chocolate Almonds to its product lineup.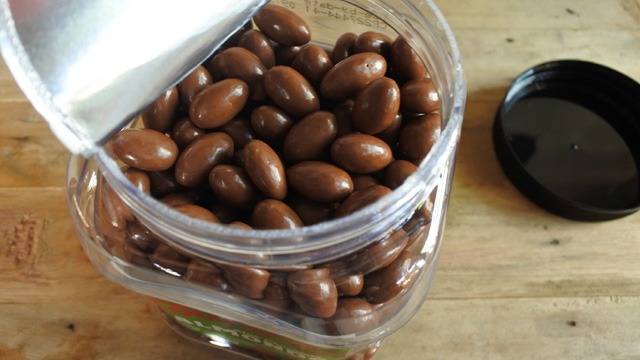 Compared to the Kirkland tub, this tub has a distinctive green label with striking red lettering as its logo. That's about as far as a difference in looks go. The Founders Milk Chocolate Almonds tub is otherwise exactly the same, including the weight of the candies inside: 1.36 kilograms. The chocolate is also milk chocolate, so you know you're going to get a similar creamy chocolate with a hit of sweetness with every coated nut.
These chocolate-coated almonds may look like any other chocolate almonds but the test is really the milk chocolate. Think about it: lightly roasted almonds coated in chocolate is a simple candy but the key is really the taste of the chocolate that each nut is coated in.
Do these milk chocolate almonds pass the test?
Affordable yet good!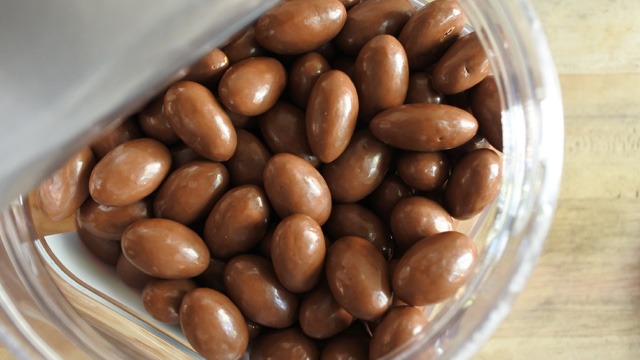 We think so! It has good chocolate flavor with the same similar sweetness to the chocolate that you expect from milk chocolate. It's also got the same kind of thin coating on the outside of each candy that ensures that these will not immediately melt in your hand when you pick one up.
Bite into one, and you'll experience the satisfying crunch you want from almonds that have been lightly roasted before being coated.
All that said, these can definitely satisfy your chocolate almond cravings but the price tag of this tub is an equally attractive draw! Since you save P210+ when you add this tub instead to your cart, you can use those savings to grab something else you've been eying in Landers that's over your usual budget. Win-win!
ADVERTISEMENT - CONTINUE READING BELOW
Recommended Videos
Founders Milk Chocolate Almonds, 1.36 kilograms, P789.95, is available at Landers Superstore branches.
***