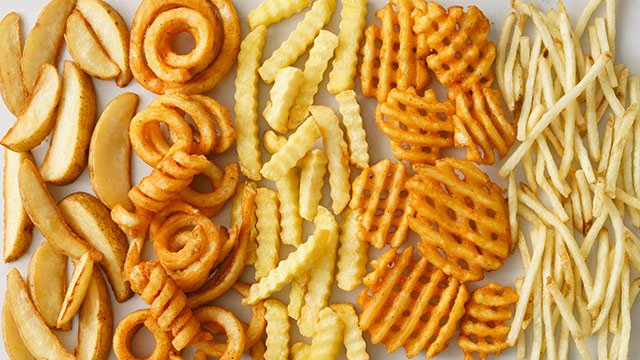 This has to be one of our favorite grocery finds so far: endless (okay, not really endless, but close enough) rows and rows of ready-to-fry potato cuts!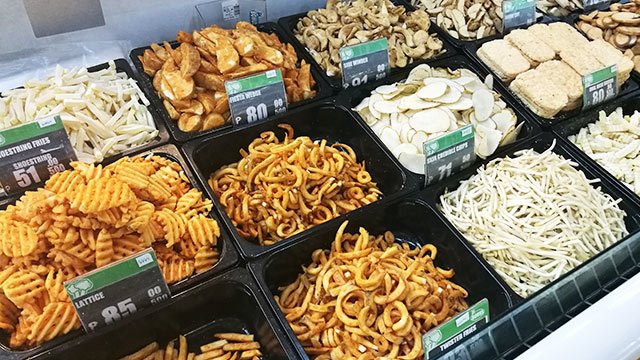 SM Supermarket has a dedicated portion of their freezer aisle for them. All you have to do is ask for a bag, pick out the cuts that you want, and then bring it to the produce personnel for weighing and pricing. By the way, all of these pre-prepped cuts come pretty cheap. They present excellent options for easy snacking at home, quick potato side dishes for mains like roast chicken and beef, and hassle-free party food.
Oh, and did we mention that they have deliciously crunchy twister fries in their selection? Here are some of the cuts we tasted: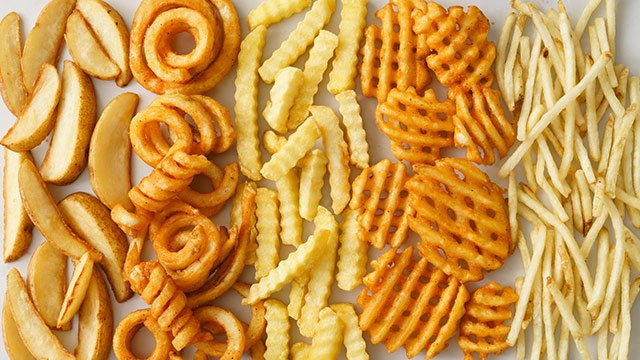 Left to right: wedge cut, twister, crinkle cut, lattice cut, and skinny.
1 Wedge Cut Fries
Pair these thick, wedge-cut fries with dishes like roast beef, roast chicken, or homemade burgers. You can season them with salt or dip them into your favorite condiment.
Wedge Cut Fries cost P143 per kilogram.
2 Twister Fries
While local fast food chains sell battered twister fries seasonally, you can easily snag a frozen batch of prepared twister fries from SM Supermarket! This cut fries into the dreamiest, crunchiest, tastiest twister fries—and you won't have to spend much to treat yourself.
Twister Fries cost P187 per kilogram.
3 Crinkle Cut Fries
This cut is perfect for toppings. Get creative—there are plenty of options! You can try salsa and cheese, chili con carne and sour cream, or even a simple ketchup and mayonnaise combo.
Crinkle Cut Fries cost P98 per kilogram.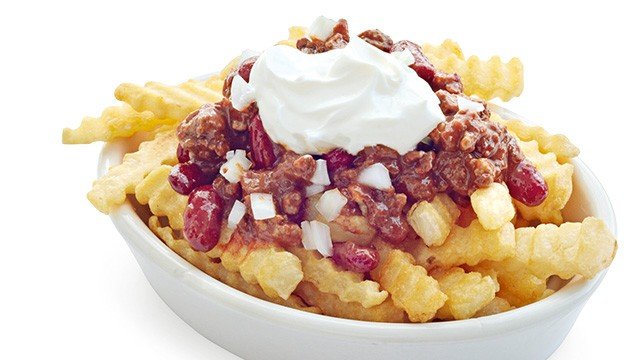 Chili French Fries Recipe
Posted in:
Recipe
4 Lattice Cut Fries
SM Supermarket's lattice cut fries and twister fries are pre-prepped in the same batter—delicious! This cut is extra fun to eat. Because the lattice cut gives the potato slices lots of edges, these fries are extra crunchy!
Lattice Cut Fries cost P170 per kilogram.
5 Skinny Fries
SM Supermarket's skinny cut is similar to the shoestring cut—these fries are slim and already seasoned, so hold back on the salt until you taste them. They'll be ready to eat in minutes because they fry super fast.
Skinny Fries cost P150 per kilogram.