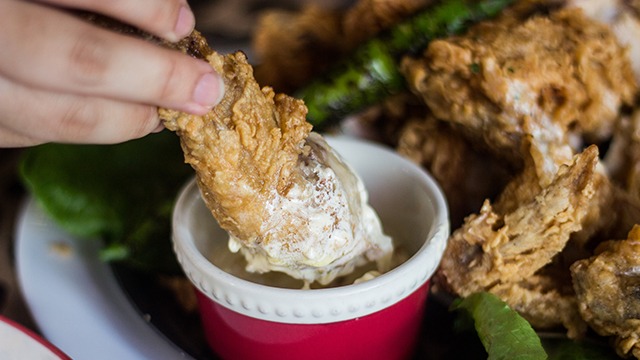 We'd like to put it on record that one of the key things to a happy and fulfilling life is great fried chicken. Mimi's & Bros offers exactly that: perfectly wonderful fried chicken. It's juicy, crunchy, flavorful, and addicting. One-piece would not be enough! What brings their chicken to cloud-nine-level though, is their new flavor.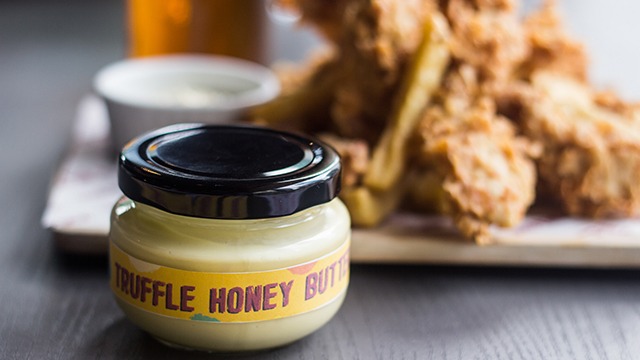 Truffle Honey Butter takes fried chicken to new heights.
Mimi & Bros has released some exciting flavors in the past, but this new flavor, the Truffle Honey Butter flavor, is perhaps our favorite. It's whipped, lightly salted butter that easily melds into your chicken, giving it the light, earthy, distinct, aroma and flavor of truffle, that's balanced out by the deep-flavored sweetness of honey.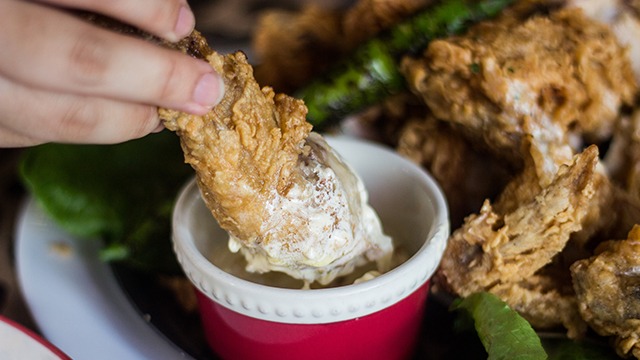 If you're a normal human being, smearing this decadent, delicious, one-of-a-kind butter on your chicken does the trick. If you're us, who aren't afraid of calories and of living our best lives, then DIP that chicken in the truffle honey butter! If you run out of butter, you can always order some more. An extra siding of Truffle Honey Butter is super worth the extra fee of P45 for 35 grams, or get a large extra serving for P135 for 90 grams. If you're into a sweet-glazed chicken, drizzle some more honey onto that buttered-up chicken like no one is watching!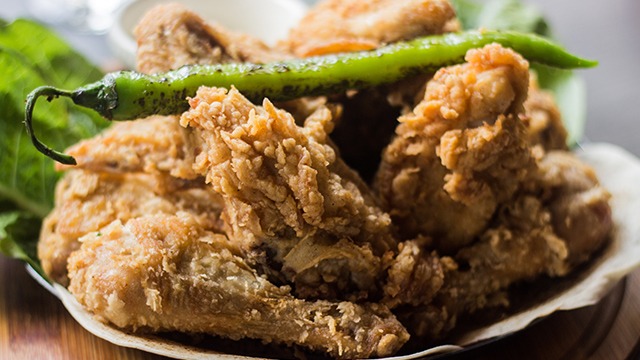 If you're eating it alone, you'll have to dish out P345 for a quarter of the Truffle Honey Butter Quarter Chicken that comes with seasoned rice and your choice of a side dish. However, you'll get away with a better deal if you order their Truffle Honey Butter Whole Chicken for only twice the price at P760. If you're feeding your friends or family, this is the chicken you really need to go for.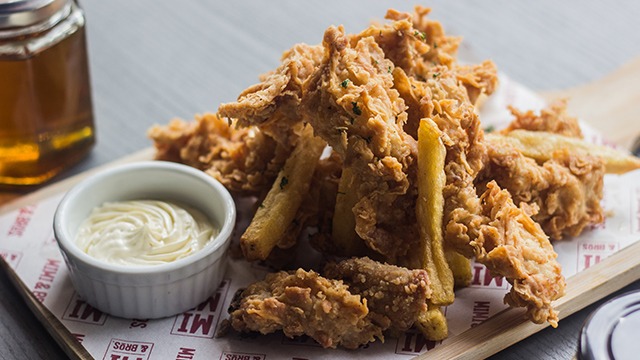 Another option is to go for their Truffle Honey Butter Chicken Fingers for P335. Cut into smaller pieces and served also with fries, it makes for a great starter if you're planning to order their other menu items like their decadent, sticky ribs.
We don't know about you, but we know what we're having for dinner for the rest of the week.
Mimi & Bros is located at Crossroads, 32nd Avenue corner 7th Street, Bonifacio Global City, Taguig, Metro Manila.