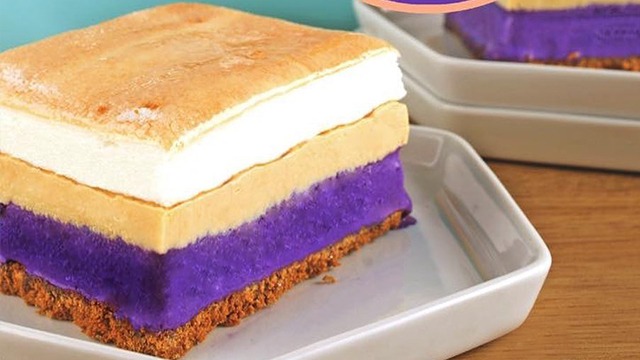 With Manila's hot and humid weather, it's always a good idea to have frozen desserts on hand. One icy dessert that may not be top of mind is the frozen version of the Brazo de Mercedes.
If you're wondering where you can get this frozen delight, here we list down different restaurants, bakeries, and home bakers where you can try it: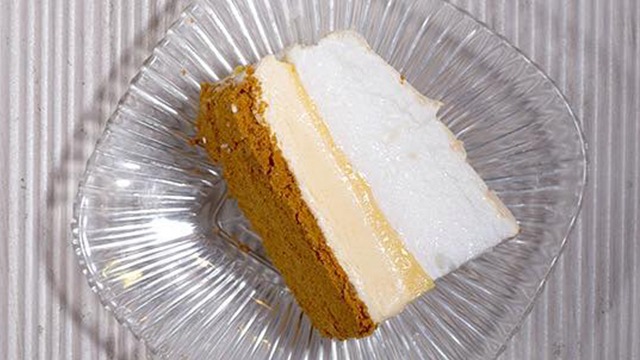 Dimpy's
Let's start the list off with Dimpy's, one of the "pioneers of frozen Brazo de Mercedes." This classic frozen Brazo de Mercedes is a creation of Dimpy Camera's home-based bakeshop in Dasmariñas Village. Dimpy's is known for chocolate cake, too, but the frozen Brazo de Mercedes also deserves a spotlight of its own. Its sweet vanilla ice cream paired with the fluffy, cloud-like meringue, and crunch from the buttery crust will have you licking your spoon clean.
Dimpy's Frozen Brazo de Mercedes (P85/slice) is located at Molito Lifestyle Center, Madrigal Avenue, Ayala Alabang, Muntinlupa City. For more information, follow Dimpy's official Facebook.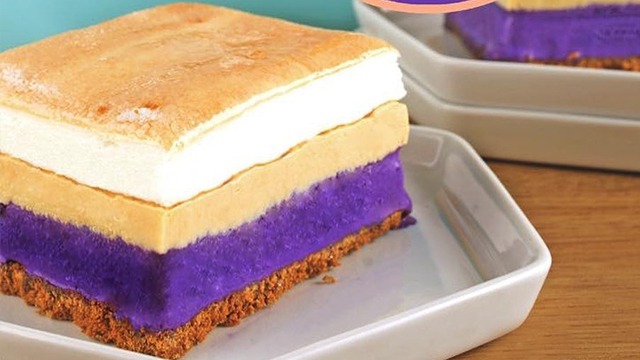 Bellefleur By Beatrix
Bellefleur by Beatrix is the one-stop-shop for all things ube. One of the earlier ube desserts this bakeshop released is the Frozen Ube Brazo, which is made with a layer of graham crumb cracker base, thick ube ice cream, creamy custard, and topped with baked meringue.
Bellefleur's Ube Frozen Brazo is priced at P1200/10"-inch round cake and P2,400/9×12-inch rectangular party tray. Bellefleur is located at the Ground Floor, Unimart, Club Filipino Avenue, San Juan City. For more information, follow Bellefleur by Beatrix on Facebook.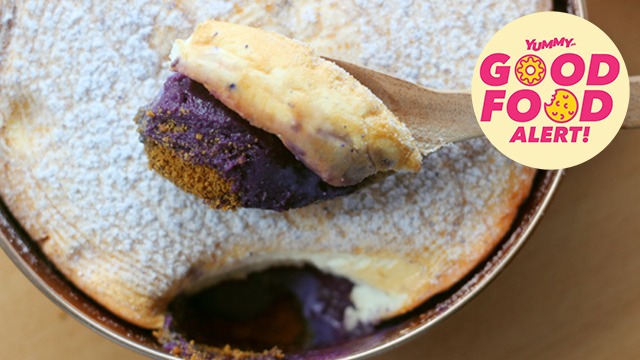 Brazo.ph
Can't get enough of ube-fied Brazo de Mercedes? Well, you've got to try Brazo.ph's Ube Frozen Brazo in a Can, which made it into our Good Food Alert list. Their version of the Brazo is similar to most frozen Brazo de Mercedes, but they double the amount of ube by having a layer of ube halaya and ube ice cream. 
ADVERTISEMENT - CONTINUE READING BELOW
Recommended Videos
Brazo.ph's Ube Frozen Brazo Cake in a Can is priced at P550/6×2-inch cake. You can place your order by filling up their order form found on their official Instagram page.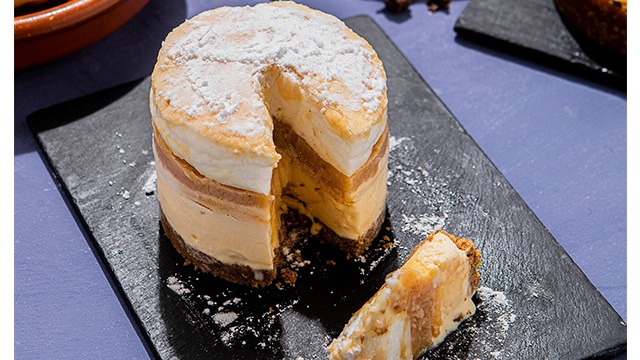 Manam
Staying true to its Filipino roots, Manam's version of the Brazo de Mercedes is made with ripe mango ice cream and vanilla ice cream. If you want something that's a bit different from the classic, this one fits the bill.
Follow Manam Comfort Food on Facebook for more information.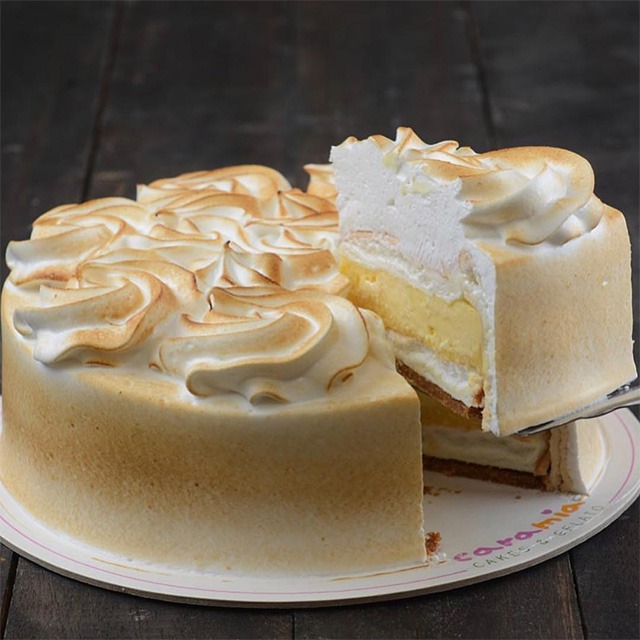 Cara Mia Cakes & Gelato
Most frozen Brazo de Mercedes uses ice cream, but Cara Mia Cakes & Gelato's offers something different: Brazo Gelato. This cake, under their line of gelato cakes, has layers of rich custard-flavored gelato, hugged by soft meringue, and topped with light Italian meringue.
Cara Mia's Cakes & Gelato is priced at P830/whole cake and P165/slice on their official website. You can order this on their official website but its also available in-stores, too. For more information, follow Cara Mia Cakes & Gelato on Facebook.