One of the best things you can do if you love Korean food (besides eating in Korean restaurants) is to visit a Korean supermarket! When in Quezon City residents, you should visit Fun and Mart, a Korean and Japanese grocery where you can find imported food finds like snacks, instant noodles, ice cream, meats, and, even, kitchenware located in White Plains.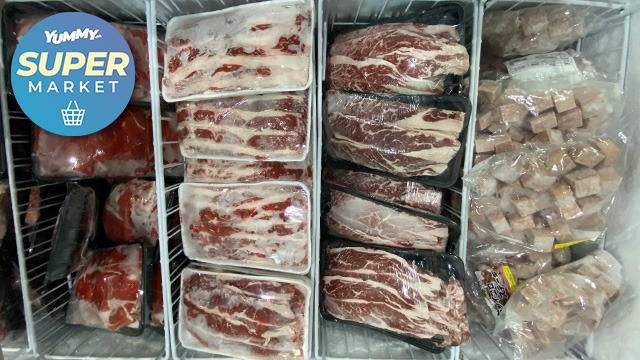 The bestsellers at Fun and Mart are the meats that you can use for Korean stews and Korean barbecues. They have Galbi (P899/500g), Samgyupsal (P299/500g), Bulgogi (P380/500g), Sukiyaki (P699/500g), Korean Wagyu (P1,650/500g), and regular Wagyu (P1,095/500g). You can also add bottled sauces to your shopping cart to add flavor to your meats and stews! They have tubs of different sauces and pastes, like gochujang, galbi sauce, and bulgogi sauce that some of which are sourced from No Brand.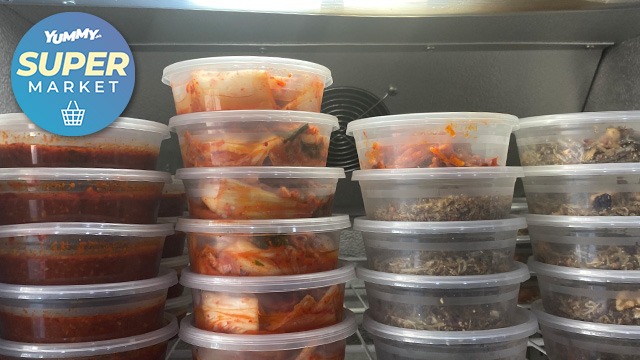 If you're looking for banchan or side dishes to go with your meats and rice bowls, they also have kimchi and squid you can find in the refrigerated section. The kimchi (P200/large; P100/regular) sold at Fun and Mart are actually homemade. If you want to add a crunchy and umami-packed side dish to your spread, they also offer fried squid (P100).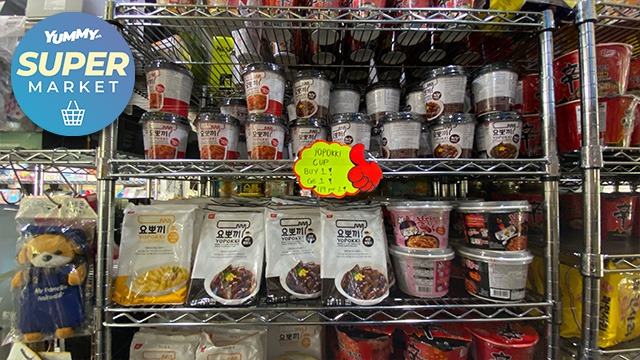 Fun and Mart also has a decent selection of Samyan and Ottogi instant ramen and cheesy ramen, for when you need a quick and satisfying meal. They also carry a wider selection of Yoppoki, an instant tteokbokki brand, in cups and packets. They have the tteokbokki in regular, cheese, golden onion butter, spicy, and jjajang (black bean) flavors.
ADVERTISEMENT - CONTINUE READING BELOW
Recommended Videos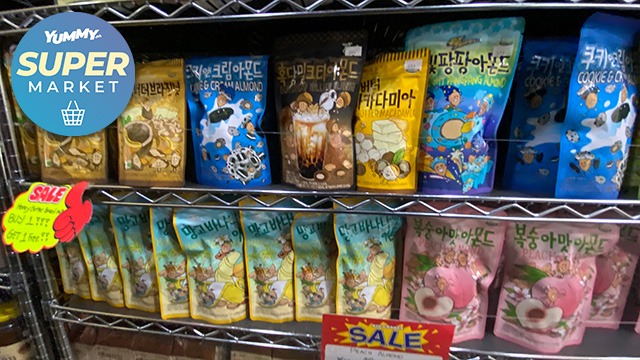 Other popular Korean items you can find in this supermarket are different flavors of Tom's Farm Almonds. Compared to what's commonly sold in local supermarkets, Fun and Mart offers a wider selection with flavors like the regular Honey Butter Macadamia (P399), Mango Banana Almond (P399), Honey Butter Brazilnut (P399), Cookies and Cream Almond (P399), Peach Almond (P399), Starlight Pangpang Almond (P399), and for milk tea fans, there's a Black Sugar Milk Tea Almond (P399).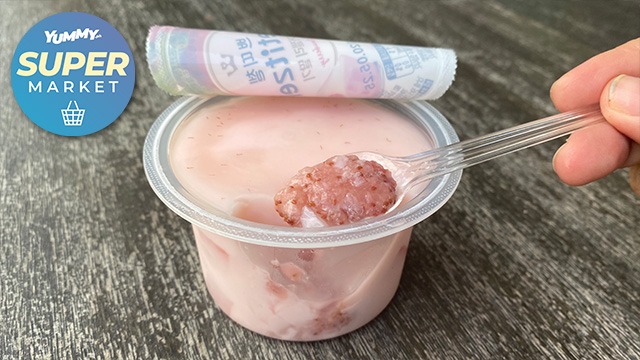 For refreshments and desserts, Fun and Mart offers Binggrae's flavored milk (P60/piece; P360/dozen) that comes in banana and milk; fish-shaped Samanco ice cream; and Petitzel Fruit Jelly that (P25 each) comes in blueberry, peach, orange, coconut, and strawberry flavors.
When you go through the aisles, you'll eventually stumble upon kitchenware that you don't often see in our local supermarkets—sold for a more affordable price, too! They even have Korean makeup, clothes, and novelty items (for K-pop fans!) that are worth checking out. 
Fun & Mart is located at G/F Bellitudo, 79 Katipunan Avenue, Quezon City.