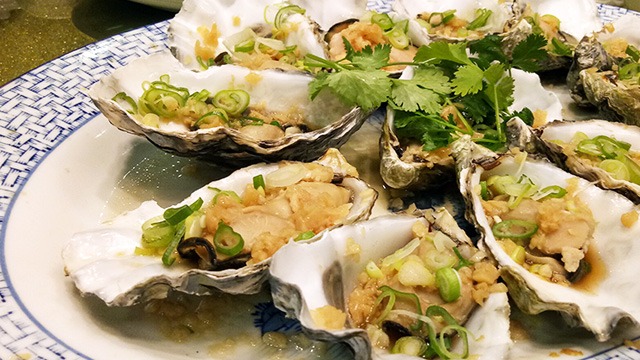 Gloria Maris may be known for its fantastic Chinese food but a quick look at the menu today will show you that it has spread its cuisine to embrace the ever-changing tastes of its diners. Together with its timeless Chinese dishes are new menu items that are worth the calories. 
The Chinese are known for their unique cooking techniques, and Gloria Maris has perfected such classic dishes. It's Lechon Kawali with super crisp skin on top of tender, melt-in-your-mouth meat underneath. The Peking Duck is especially unique in its preparation that it's commonly served two ways: the first sees only the top layers of crisp skin and tender duck meat served wrapped in fresh wrappers with hoisin sauce, cucumber, and spring onions. The rest of the duck is chopped up to be served later as another dish altogether.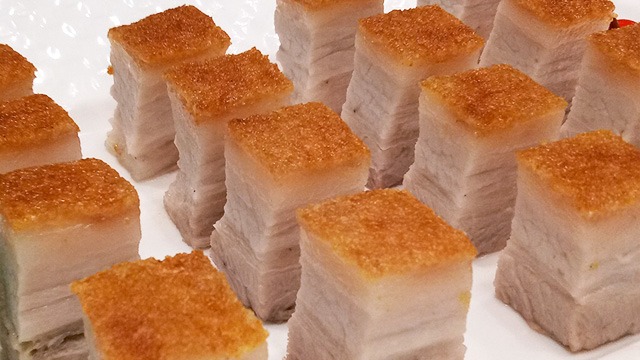 These two great examples of Chinese cuisine deliver delicious results, so just imagine the time and care taken to prepare and cook these recipes when applied to Western dishes. 
That's what you can now get under the new management that Gloria Maris Sharks Fin Restaurant, or simply Gloria Maris, now enjoys.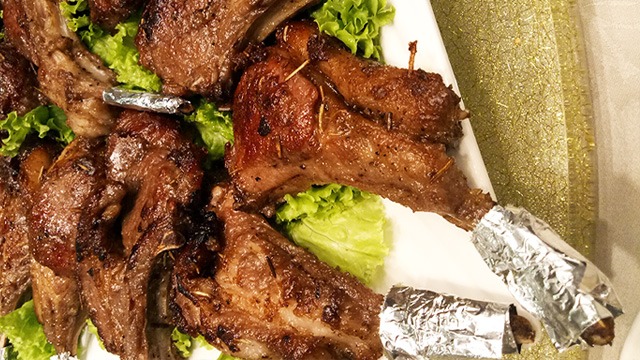 One of the stars of the Western-inspired new menu items is the Grilled Lamb Chops with Mint Sauce. These chops are at least one-inch thick, marinated in a super flavorful brine that not only masks the usual gamey flavor lamb has, but has amped up the juiciness and tastiness of the meat. The result is super succulent lamb meat that's then grilled to perfection. You might not even need any of that mint sauce at all!  
Another surprise dish on an otherwise Chinese menu is the Australian Wagyu Beef in Black Pepper Sauce. Just like the lamb, these chunks of beef are tender and delicious, especially when tossed in what you might think would be spicy sauce but is, in fact, a flavorful but peppery sauce that only has hints of the stinging spicy heat that black peppercorns usually have. 
ADVERTISEMENT - CONTINUE READING BELOW
Recommended Videos
Don't despair that Gloria Maris has totally turned its back on Chinese food! Love seafood? Gloria Maris has outdone itself with its new oyster dish that showcases simple yet outstanding ingredients combined to create a stunning dish. It's Steamed Live Oysters with Garlic are some of the freshest large oysters you'll find on a platter. These are freshly shucked and immediately steamed until just cooked through but still tender. It's then served seasoned with a salty garlicky sauce that tastes like the ocean.
Finally, large whole fish dishes are showpieces on Chinese tables. At Gloria Maris, its Steamed Apahap with Tongchay is a such a dish. The apahap (barramundi or sea bass) is the star of the dish but the light brown flecks are just as interesting. The tongchay (tong cai, tianjin, or tung chai) is preserved cabbage with garlic. The preserving method usually turns these cabbage pieces brown but its flavor is salty, garlic, yet when thinly sliced as it is on when placed on top of the apahap, it gives the dish a wonderfully subtle salty flavor that compliments the simply steamed fish.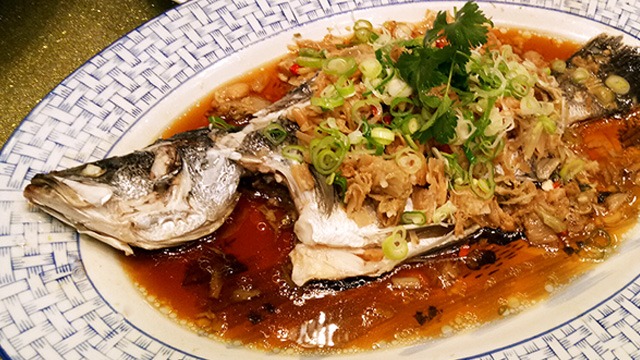 Gloria Maris has always had a reputation for great Chinese food. It was the place to hold your wedding reception, birthday celebrations, baptismal lunches, and other happy occasions. When you got an invite to eat there, you knew it was going to be a delicious dining experience with some of the best Chinese dishes. Drop by again for a taste of the new items on the menu and you're in for an improved dining experience. 
Gloria Maris is located in the Greenhills Shopping Center, Ortigas Avenue, Missouri St. corner Connecticut St., San Juan City. Visit the Gloria Maris website, its Facebook page, or call (6328) 570-0921 for more information. 
ALSO READ: