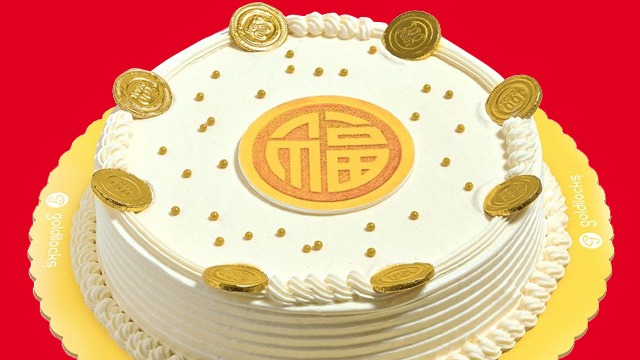 Chinese New Year is two weeks from today, so if you want to attract the luck of the Year of the Tiger, Goldilocks just launched a new cake made especially for Chinese New Year.
The bakeshop has launched a new greeting cake aptly called the Chinese New Year Cake. This is a one-layer cake crowned with chocolate gold coins and the Chinese character symbol "Fu" (meaning "fortune" or "good luck") and sprinkled with gold dragees. The big symbol is made using an edible frosting sheet with a gum paste backing. As for the cake itself, you have the freedom to choose between two classic flavors: mocha or vanilla-marble chiffon cake.
Goldilocks' Chinese New Year Cake costs P429—but the bakeshop is offering a discount you don't want to miss! For those purchasing the cake in-store or via Goldilocks online, you can get a 10% discount for a minimum spend of P500. This promo is available until February 6, 2021.
To place an order for Goldilocks' Chinese New Year Cake, you can buy it from GrabFood, foodpanda, or the Goldilocks website. 
*****