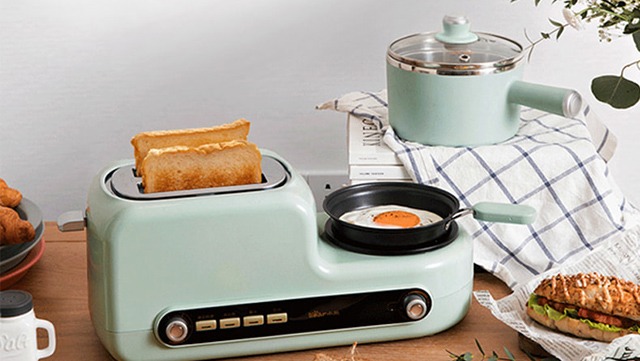 Many of us dream of kitchens filled with every appliance and cooking tool imaginable, but sometimes budget and space constraints can get in the way. While we're all fantasizing about the huge kitchen collections we hope to have someday, for now, we suggest investing in appliances that are compact, budget-friendly, and can perform several functions. That way, you'll still be able to try out every recipe and method you're eyeing without having to hurt your wallet or use up all your countertop space. Here's something you may want to check out: This four-in-one breakfast maker from online store Goodlines PH is a toaster, frying pan, boiler, and steamer all in one. You can get it for just P4,900!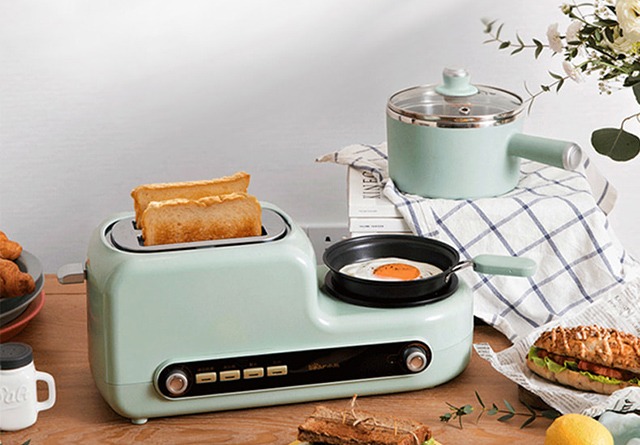 This cool device has a pop-up toaster on one side while on the other you'll see a small electric stove where you can put a frying pan or boiling pot. It even comes with a steaming rack, so you can steam food like dim sum or veggies. Despite its multifunctional features, this adorable appliance will fit right on your countertop thanks to its compact size. You could probably even travel with it if you like to cook when you head out of town. The combination of a toaster with a frying pan, boiler, and steamer makes it perfect for breakfast. Whether you want your toast with eggs, bacon, instant noodles, or soup, you can whip up your morning meal in a flash!
TOP STORIES
Plus, we're obsessed with the soft, mint shade the appliance is sporting. Too cute for words!
Here's a closer look: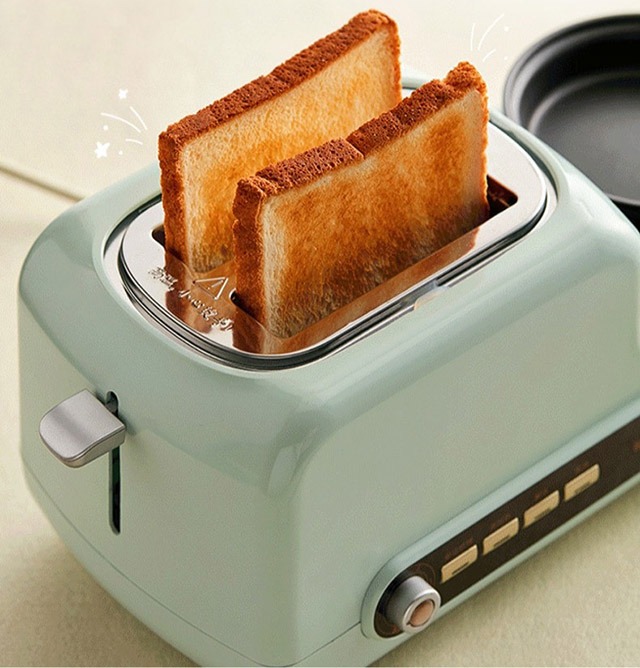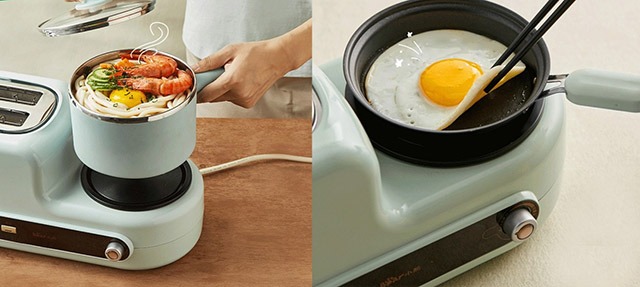 You can order the four-in-one breakfast maker through Goodlines PH's website.
***
Thinking about what to cook next? Join our Facebook group, Yummy Pinoy Cooking Club, to get more recipe ideas, share your own dishes, and find out what the rest of the community are making and eating!
Got your own version of the classic dishes? Pa-share naman! Get your recipe published on Yummy.ph by submitting your recipe here!