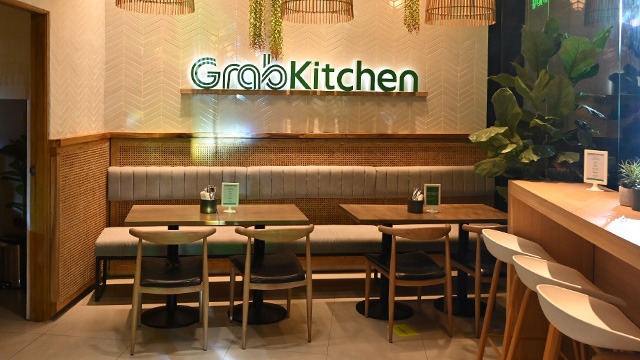 Whenever a specific craving hits, food delivery services like GrabFood makes for a quick solution to satisfy that need. But what if you want different dishes and beverages from multiple places? The newly-opened and the first-ever GrabKitchen in the Philippines is here to solve all your cravings.
The first-ever GrabKitchen in the Philippines is finally open in Glorietta 2 (right beside Coffee Bean and Tea Leaf) and it's a gamechanger mainly because this cloud kitchen finally lets you mix and match your favorite dishes and food items in one transaction. It's a convenient feature if you're ordering as a group or craving for multiple food items that can't be found in just one place.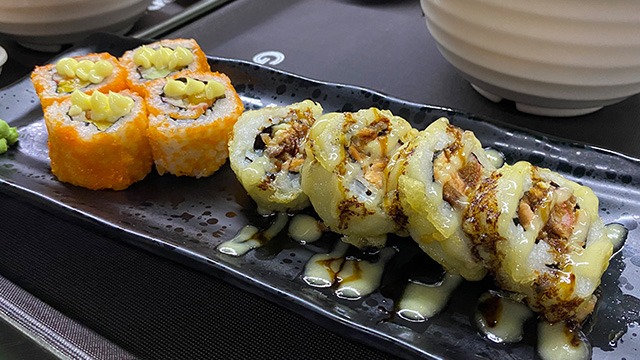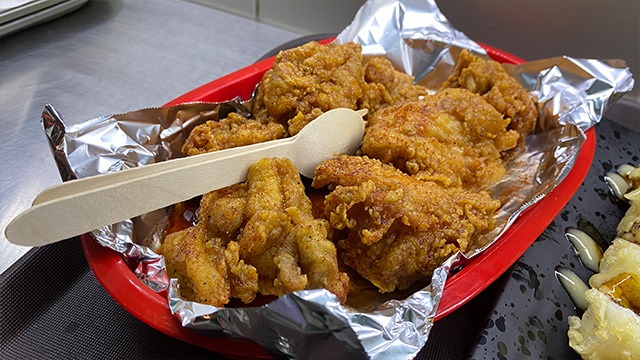 GrabKitchen has six merchant-partners in one central kitchen and five out of those six merchants don't actually have a physical store in Makati namely, Omakase, Mister Kebab, 24 Chicken, Recovery Food, and Frank and Dean, while the sixth merchant is CoCo Fresh Tea and Juice that should cover all your milk tea needs.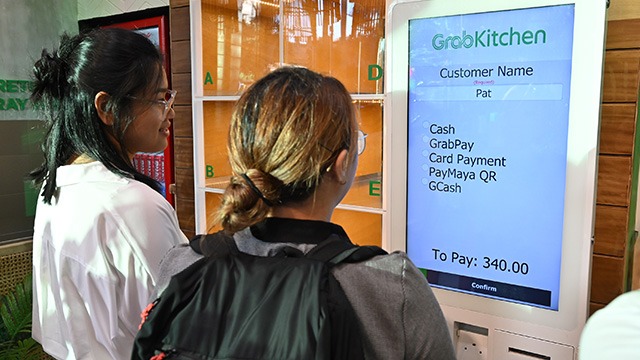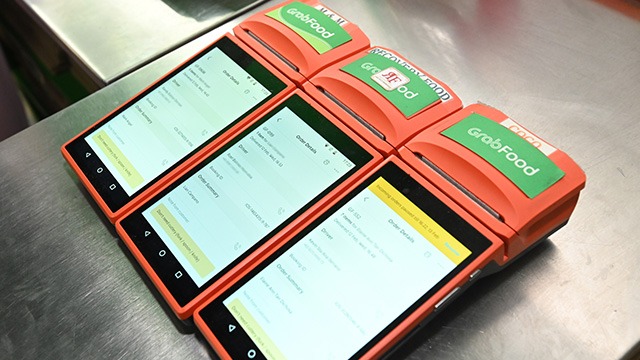 You may order from the merchants at GrabKitchen and have it delivered. For those working or residing in walking proximity to Glorietta 2, the GrabKitchen is also open for dine-in and take-out options with the use of their self-order kiosk. This, at least, saves you from paying the additional delivery fee.
ADVERTISEMENT - CONTINUE READING BELOW
Recommended Videos
If you're itching to try what GrabKitchen has to offer, you should know that they are offering bundles and promos that can save you some money. There are a number of GrabKitchen bundles available, like the Awesome Twosome Bun-deal that includes 7 pieces of chicken from 24 Chicken and California Maki from Omakase. You can use the promo codes GKBUNDLE60 and GKBUNDLE100 for discounts on any of the GrabKitchen bundles until February 29, 2020.
Do take note that GrabKitchen still follows the protocol of delivering up to a certain distance only. If you're not residing anywhere within the areas GrabKitchen delivers to, you can still enjoy the "Sama-sama Bundles" from their 150 merchant-partners on the app. When you use the SAMASAMA promo code, you can get up to 50% off on your chosen food deal, plus an additional P100 discount if you use GrabPay, until February 23, 2020.
GrabKitchen is located at Glorietta 2, Palm Drive, Makati, Metro Manila. The Grab app is currently available for iOS and Android.