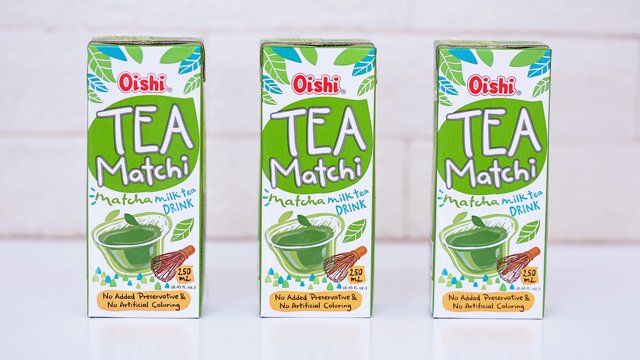 Matcha green tea has been proven to have plenty of health benefits, including a huge amount of antioxidants and fiber. It's also super flavorful and is a favorite ingredient in baking. Its vibrant green color gives lots of life to cupcake frosting and cookies. 
If you love green tea, you will love Oishi's Tea Matchi Matcha Milk Tea Drink! It comes in a tetra-pack with a straw, so it's easy to take around in your bag when you know you have a busy day ahead. It makes for a cheap and accessible alternative for the sometimes difficult-to-find matcha powder. The matcha flavor of this drink is on point, and the product boasts no added preservatives and no artificial coloring in its contents. 
If you're watching your sugar intake, it might be better to make your matcha lattes at home and use natural honey instead of sugar to sweeten your drink. Here's where you can buy matcha powder in Manila: 
Oishi's Tea Matchi Matcha Milk Tea Drink is available at Robinson's Supermarket for P20 per drink.
ALSO READ: