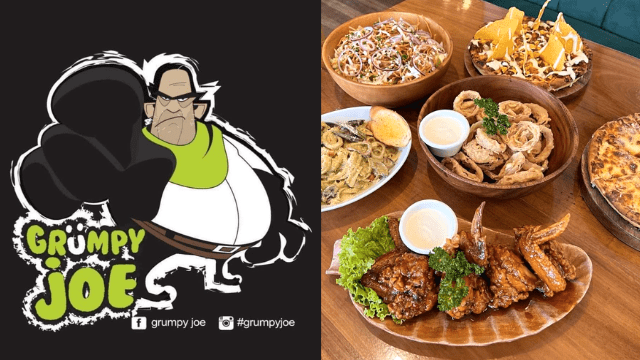 When in Baguio, there are a number of food establishments that can be considered classic or a no-brainer to include in one's itinerary. The summer capital of the Philippines is where you can go to Vizco's for the  strawberry shortcake, Good Shepherd for their ube jam and other pang-pasalubong, Good Taste for their budget-friendly good-for-sharing platters (and cream puffs!), Oh My Gulay! for their delicious vegetarian meals, and so many more restaurants and cafes.
Another food establishment in Baguio that's loved both by the city's locals and tourists is Grumpy Joe. The restaurant already has two existing branches in Baguio and one in La Union, all of which require at least six hours on the road if you're from Metro Manila. Luckily, Grumpy Joe is opening a new branch in San Fernando, Pampanga.
Grumpy Joe is known for their mouthwatering pizza, pasta, chicken wings, and coffee! If you haven't eaten there yet, you have to try their famous Grumpy Joe Fried Chicken, 5-Cheese Pizza, Pepperoni with Jalapeño and Anchovy Pizza, and the Grumpy Joe Pizza that's topped with tomato sauce, ham, ground beef, bacon, bell pepper, onion, and pineapple.
For their pasta, you can't go wrong with their bestselling Lasagna and Spicy Seafood Pesto. You can pair it with their Grumpy Joe Special burger (served with fries) to make it a more satisfying meal.
But if all you want is a light dish or if you want vegetables on the side, Grumpy Joe's April's Greek Salad is the way to go! This salad tosses crisp romaine with tomatoes, red onion, black olives, bell peppers, cucumber, feta cheese, and their special Spago house dressing. 
ADVERTISEMENT - CONTINUE READING BELOW
Recommended Videos
Grumpy Joe Pampanga branch will be located along MacArthur Highway, San Agustin, San Fernando, Pampanga. Since there's no exact date yet as to when Grumpy Joe opens in Pampanga, it's best to follow their Facebook page for updates!
*****