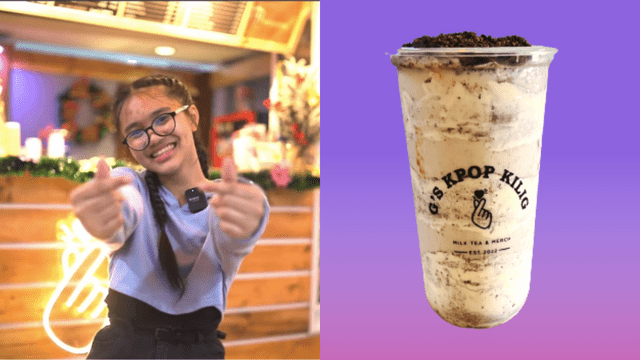 Meet Given Mendoza, teen entrepreneur and proud owner of G's Kpop Kilig café in Baguio City.
Given was only introduced to the colorful world of K-pop in 2021. She fell in love and became a fan of South Korean idol groups like superstars BTS. "So I became a fan of K-pop in 2021, because my cousin influenced me to be into K-pop," Given shared.
But even before that, she already had a knack for business. At age 10, she started her online ukay-ukay, or thrift clothes store. Later, she ventured into selling her graphic designs online.
When she got into the deeper circle of the K-pop black hole, which is collecting albums and other merch, she immediately saw the potential of this hobby to become a lucrative cafe business.
"I decided to buy an album for myself. Then I also bought another album to try if I can sell it and earn a profit," Given said, sharing how she started selling K-pop merch online and now, offline through the G's Kpop Kilig.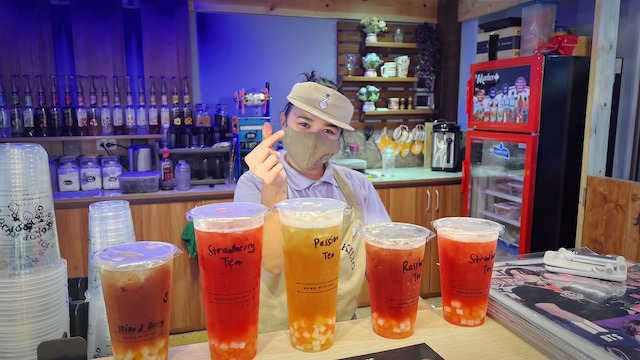 Her parents knew she was doing online business, but they admit they were surprised when they found out how much she is making.
"We knew she was buying and selling albums a little bit. And then one day, she says, 'I have all these savings.' We were really surprised with how much she had saved up," Given's dad Diego San Miguel said.
The parents admit they were hesitant to let Given start her physical business at first. She had to ask and keep mentioning wanting to open a K-pop-themed café multiple times before she finally sold the idea.
"Probably on the fifth time, it's the time that it clicked in our heads that she really wanted to have the business," Given's mom Juvy San Miguel said.
"She continued to kind of push it and have this idea, and it kept coming up in conversations and we really see her passion for it. So, we started to encourage her instead of discouraging her," Diego added.
Her parents couldn't really say no especially when the fund for the café started from Given's savings.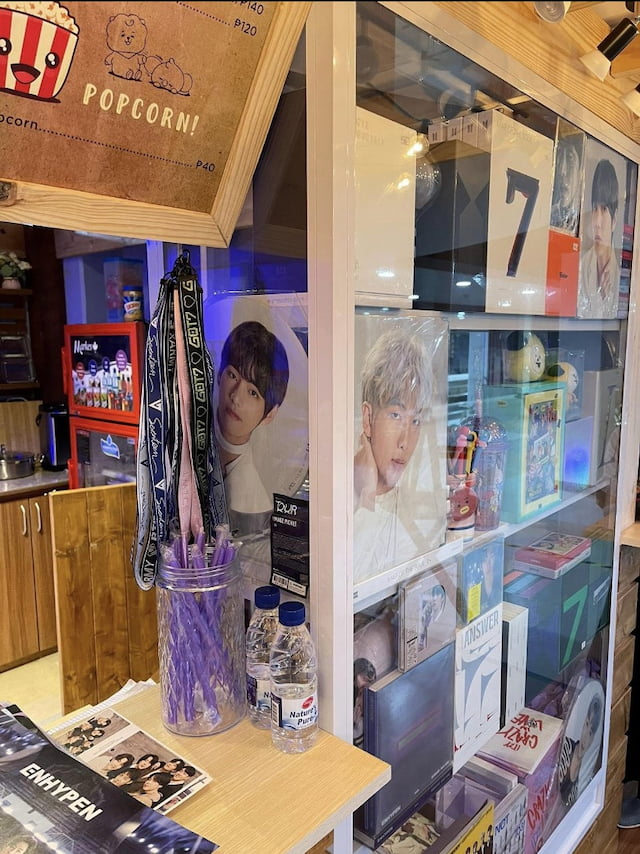 According to Juvy, part of the capital came from Given's earnings from the online ukay-ukay and K-pop album buy-and-sell business. And the rest came from cash gifts she had received since she was a baby.
ADVERTISEMENT - CONTINUE READING BELOW
Recommended Videos
"'Yung mga aginaldo, gift from friends and family, I didn't touch anything even P1. I put everything in the bank… 'Yun ang pinagpaalam niya sa 'min, 'ma, I think I want to use it for this business,'" she recalled.
Between the childhood savings and earnings from Given's early business ventures, they were able to put up P300,000 capital for G's Kpop Kilig.
But Juvy also emphasized that financial capital is not really the most vital thing parents could provide for their business-minded children.
"We hear this comment before na dapat may pera 'yung parents bago masuportahan yung kids. I don't really agree with that. Maraming namang ways, hindi naman kailangan malaki yung pag-start ng bata. We can do it by supporting and encouraging them."
For teens who are still on the fence about venturing into business, Given's family says, "just do it."
"Hindi yung kinikita ang mahalaga sa age niyo, it's experience itself. It's building up your character," Juvy added.
"My advice would be to not give up. There are times when your sales would be low. You should continue to do what you love to do and also be consistent and persistent," Given said.
Get a glimpse of G's Kpop Kilig café in this OG Youtube video:
OG (Only Good) Channel is Summit Media's first-ever video brand with its own channel on Youtube. OG features content that gives ONLY GOOD vibes with entertaining and informational video series about Amazing Staycation Destinations, Unique Homes, OPM Music, Buhay Abroad, Popular Memes and Trends, and Real Stories about Real People. If you need a dose of good vibes today, visit and subscribe to OG Channel and follow OG's Facebook page.
***