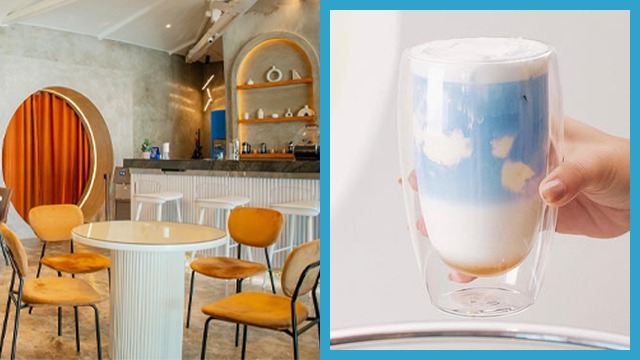 If we were to talk about coffee shops that can be considered hidden gems in Metro Manila, you can find a bunch of them in BF Homes, Parañaque City alone. It's comparable to the likes of Morato, Maginhawa, Poblacion, and Kapitolyo, in the sense that you'll never run out of options for where to eat and drink.
The reason why it's "hidden" is, well, it's hard for non-residents to get inside since BF Homes is a private subdivision. But don't let that discourage you; there are ways to enter the neighborhood (we have tips below!) and explore what it houses—from restaurants, bistros, dessert shops, pubs, and most especially cafés.
These are the 10 coffee shops in BF Homes you should visit when in the South:
Curious Coffee, Co.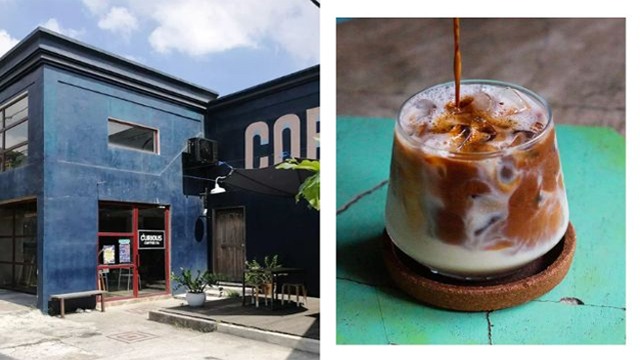 Curious Coffee, Co. generally has quality coffee, from the espresso-based Mocha (P190) to their signature Caramel Chocnut Latte (P190), but the one drink that the café is known for, and rightfully so, is their Dirty Horchata (P250). This is a drink no one regrets ordering at this aesthetic café.
Curious Coffee, Co. is at 196 J. Elizalde Avenue, BF Homes, Parañaque City. Open daily from 9 a.m. to 8 p.m.
Concordia's Cafe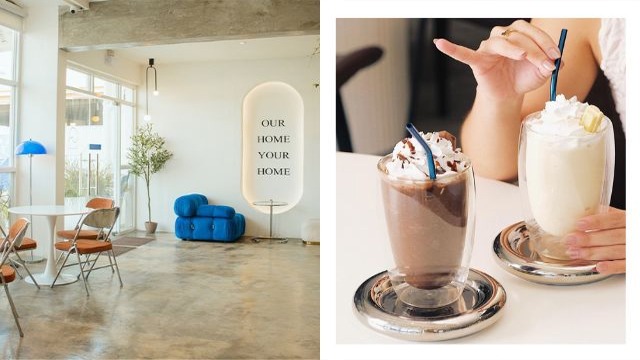 Concordia's Cafe is one of the newer coffee spots in BF Homes. Aside from the typical brews, what gives this café its distinctiveness is that there are items on the menu inspired by the owner's trips to New Zealand. Try the Whittaker Frappes, that's available in Chocolate Java (P245), Creamy Chocolate (P235), and White Chocolate (P235), which are ice-blended beverages using Whittaker, an imported chocolate brand from Porirua, New Zealand. If you're also going there for a meal, try the New Zealand Steak Bowl (P550).
Concordia's Cafe is at 106 Aguirre Avenue, Parañaque City. Open daily, from 7 a.m. to 12 m.n.
The Black Bean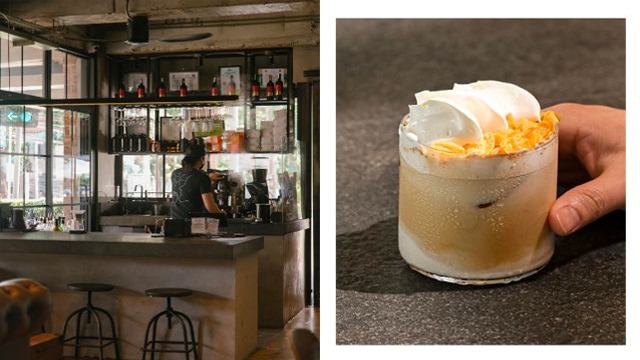 The Black Bean whips up comfort food like a pro, as proven by the Beef Wagyu-don and the Pares Cream Pasta, but this café sure knows how to make a good cup of joe too. Their bestsellers are Spanish Latte, Dirty Horchata, and a signature drink called Cereal Dater (P240): a concoction that uses malted Oatside milk, toasted cornflakes, sweet foam, and a shot of espresso.
ADVERTISEMENT - CONTINUE READING BELOW
Recommended Videos
The Black Bean is at ServeQuest OneEighty building, 180 J. Elizalde Avenue, corner Concha Cruz Dr, Parañaque City. Operating hours start at 9 a.m. until 10 p.m. on weekdays, and 8 a.m. to 10 p.m. on weekends.
Alch3mist Coffee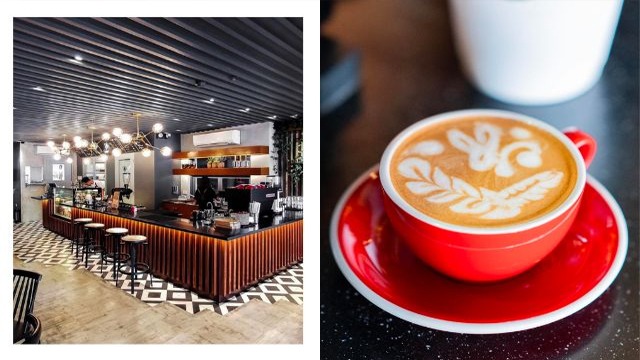 Alch3mist Coffee has special Dark Matter Theory beans for their drinks, a mix that uses half and half of Costa Rica Don Claudio and Colombia Inza Cauca beans. This espresso blend is best taken as an Espresso (P110) with a side of the crowd-favorite Banana Choco Hazelnut Waffle (P250) to balance out your coffee with bites of sweetness.
Alch3mist Coffee is at VTP Mega Building, 90 Aguirre Avenue, BF Homes, Parañaque City. Open daily, operations start at 9 a.m. and end at 10 p.m.
Cuppa Coffee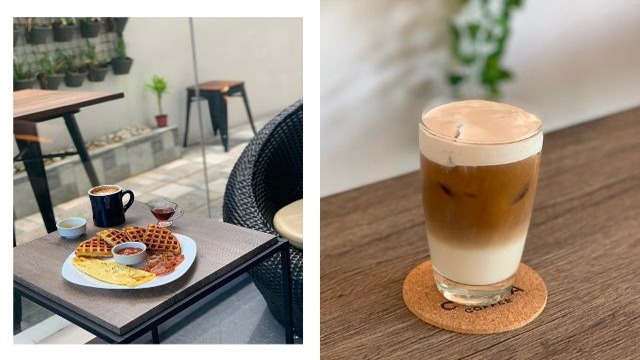 When at Cuppa Coffee, go straight for their signature drinks. There's the Kaffeost (P185), a cheesy latte that most cafés typically wouldn't have as an option on the menu, the Dirty Horchata (P185) which is a Mexican rice milk drink traditionally made with no coffee, but made "dirty" with a shot of espresso, and the Mochagato (P175) which is a chocolatey version of the classic affogato.
Cuppa Coffee is at 479 Tropical Ave, Las Piñas City. Open from Monday to Thursday, 9 a.m. to 9 p.m., and Friday to Sunday, 9 a.m. to 10 p.m. They are at New Life, Alabang on Sundays too.
The Alex Coffee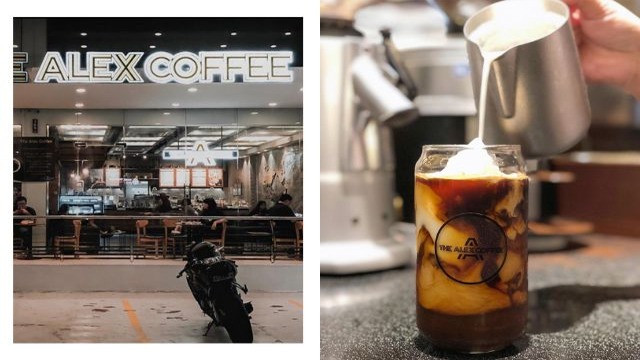 For good ol' Arabica coffee, The Alex Coffee roasts premium Arabica beans every day inside the coffee shop. The notes of their freshly-roasted beans are best appreciated with classics like the Cafe Latte (P145/small, P160/medium, P175/large) and White Chocolate Mocha (P170/small, P185/medium, P200/large).
The Alex Coffee has breakfast meals, rice plates, pasta bowls, and sandwiches for those looking to eat, too. For dessert, the coffee shop does have Affogato (P175/with espresso, P185/with matcha) and surprisingly, they even have bingsu on the menu.
The Alex Coffee is at F229+585, Aguirre Avenue, Parañaque City. Open daily, from 7:30 a.m. to 12:30 a.m.
No Name Café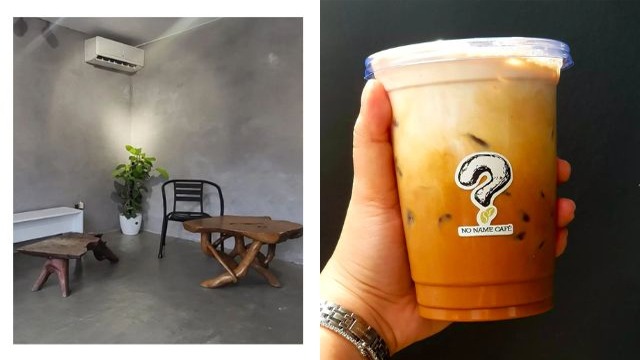 What started in the garage and then evolved into a takeaway shop during the height of the pandemic, No Name Café has reached a new milestone by opening a bigger place where people can sit and sip. Their bestsellers include the White Mocha (P165), Caramel Macchiato (P165), Just Choco (P155), and a not-so-secret secret No Name Café-special, the White Mocha Brevé Americano (P170).
No Name Café is at Tropical Avenue, BF International, Las Piñas City. They are open Tuesday to Sunday, from 10 a.m. to 7 p.m.
Masa Bakehouse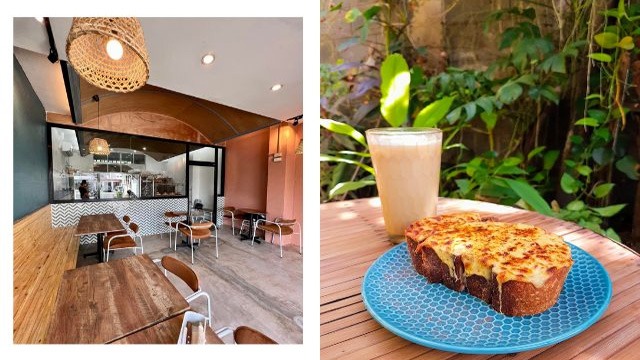 From the beaches of LU to the streets of BF, Masa Bakehouse doesn't only knead and bake the meanest kwasongs and sourdough in town—they do have a Special Latte (P160/hot, P180/iced) to go with your provisions. This Masa Bakehouse-special drink has espresso, milk, homemade coco jam, and condensed milk.
Masa Bakehouse is at Unit A, 231 Aguirre Avenue, Parañaque City. Open daily from 8 a.m. to 9 p.m.
Tablo Kitchen x Cafe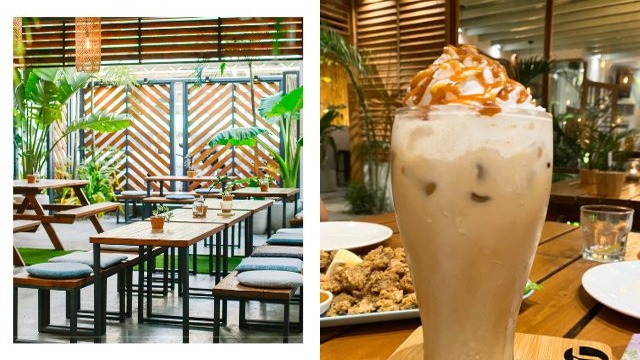 People go to Tablo for their affordable food and A+ service even if it means waiting for 30 minutes to an hour. And in all that, people do have the tendency to forget that it's also a café with decently-priced coffee. For those who've overlooked their coffee menu, we say try their more popular caffeinated concoctions like the Roasted Hazelnut Latte (P220/iced) and an Ube Latte (P240/iced).
Tablo Kitchen x Cafe is at 224 Aguirre Avenue, Parañaque City. They're open Monday to Thursday, from 10 a.m. until 11 p.m., and Friday to Sunday, from 10 a.m. to 12 m.n.
But First, Coffee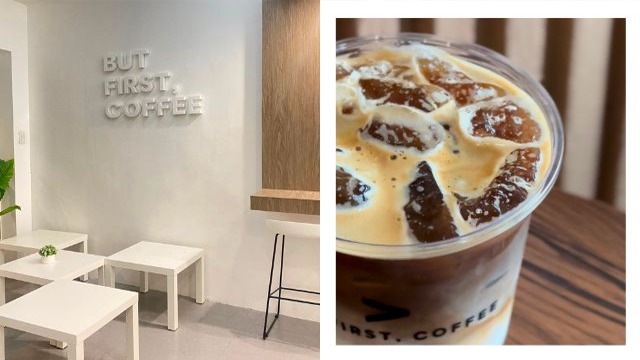 But First, Coffee is a great option for affordable coffee. When it comes to their drinks, they're known for two specific brews: Vietnamese (price starts at P65) and Spanish Latte (price starts at P120). What the café's patrons love is that these brews come in one-liter bottle concentrates, priced at P210 and P460 respectively which can be your caffeine source for at least two days.
But First, Coffee is at 32 Aguirre Avenue, Parañaque City. They are open daily from 7 a.m. to 10 p.m.
How to get into BF homes without a sticker?
It's not easy to get inside BF Homes since it is considered a private subdivision. Private vehicles need a resident sticker or leave identification if they wish to enter through any of the BF Homes entrances.
For those bringing a private vehicle or booking a third-party private vehicle (e.g. Grab cars or Angkas), here's what you need to know: 
Aguirre Avenue (or SM BF): This is the entrance to pin on Waze or Google Maps if you're coming from Makati—or anywhere north of BF Homes. The entrance is through the Sucat exit, then through Presidents Avenue. Private vehicles with no resident sticker need to leave an I.D. at the guard house.
Concha Cruz Gate (or Village Square): This entrance is strictly for those whose vehicle has a resident sticker or the "Friendship" sticker. An alternative route is to park your car at Village Square and ride one of the tricycles stationed at Village Square near 7-Eleven.
Southland Gate: For those coming from the South, the Southland Gate is where non-residents with a vehicle can pass through. The same with Aguirre Avenue, there is a need to leave an I.D.
IMPORTANT: You need to exit BF Homes the same way you entered to retrieve the I.D. you left at whichever entrance you went through.
Once you've arrived safely inside BF Homes, you'll notice most of these coffee shops are within walking distance from each other—and this is not coming from the perspective of someone who prefers walking over private transportation. Add those numbers to your step count so you don't need to pay multiple parking fees.
This story originally appeared on Spot.ph. Minor edits have been made by Yummy.ph editors.