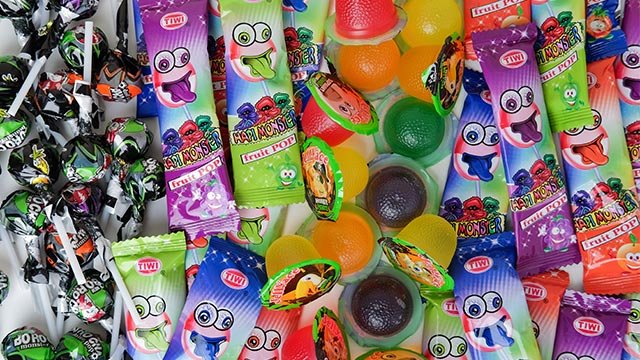 It's the spookiest time of the year! And, not to mention, one of the sweetest ones, too. Are you ready for kids to come knocking on your doors for candy this Halloween? Here's our guide to Halloween-themed candies that you can give out for trick-or-treating, or give away to your guests after throwing a Halloween party. Decorating a Halloween-themed dessert? You can use these candies for decoration, too!
We scoured several groceries to find the best ones out there! Some come in simple plastic bags, while others are packaged in Halloween-themed pumpkin baskets, and are ready for giving away as gifts. Happy trick-or-treating!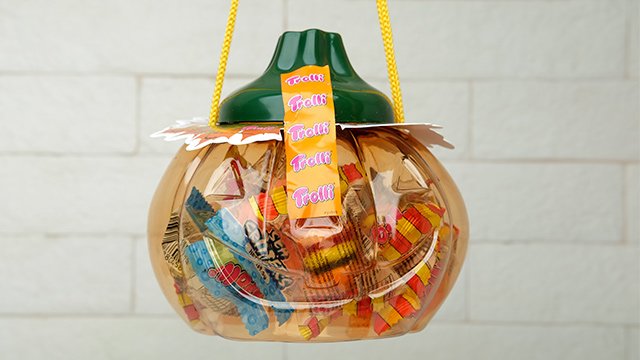 1 Trolli Pumpkin Basket
This grocery find makes party giveaways a breeze. Isn't this the cutest Halloween candy packaging you've ever seen? The pumpkin basket is filled with a mix of Trolli gummy favorites.
Available in SM Supermarkets, P99.00.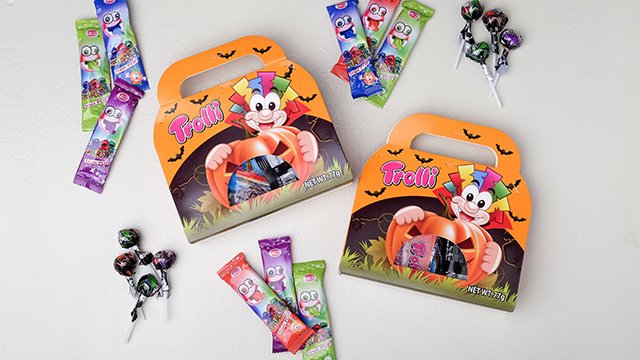 2 Trolli Gummy Bags
These small bags of candy are easy to hold and carry around. It's a hassle-free giveaway that'll keep you within budget, too.
Available in SM Supermarket, P97.50.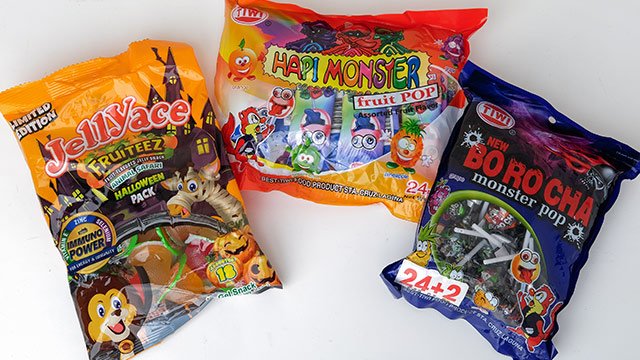 3 JellyAce Halloween Pack
These cups of jelly are decorated with smiling spooky animals: mummy giraffes, vampire lions, and more. Your little ones will love these!
Available in Robinsons Supermarket and SM Supermarket, P24.50.
4 Tiwi Happy Monster Popsicles
Popsicles are an easy favorite when it comes to giving away candy for kids who love trick-or-treating. They are easy on the wallet, too. You can stock up of these monster-themed lollipops once kids come knocking on your door.
Available in Robinsons Supermarket and SM Supermarket, P22.50.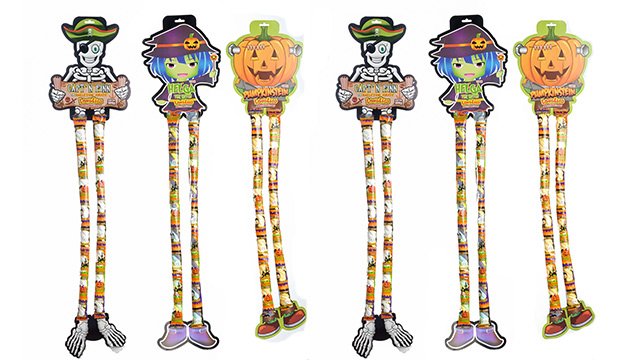 ADVERTISEMENT - CONTINUE READING BELOW
Recommended Videos
5 Markenburg Marshmallows
These 3-foot long marshmallows can also double as Halloween decorations at your house! Hang them in and around the house when guests start coming over for your party.
Available in SM Supermarket, P34.50.
ALSO READ: