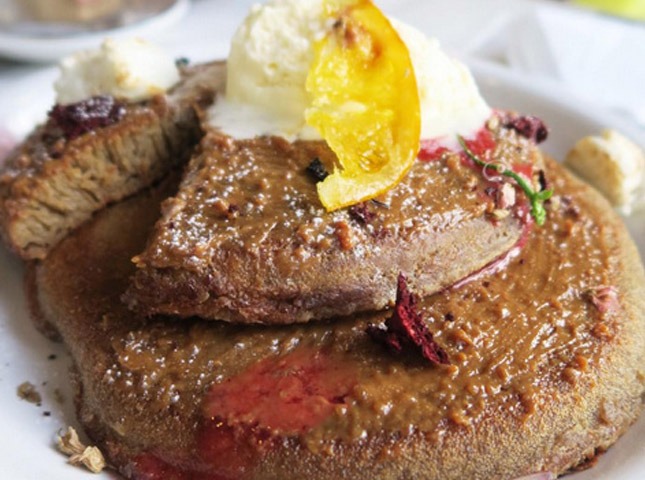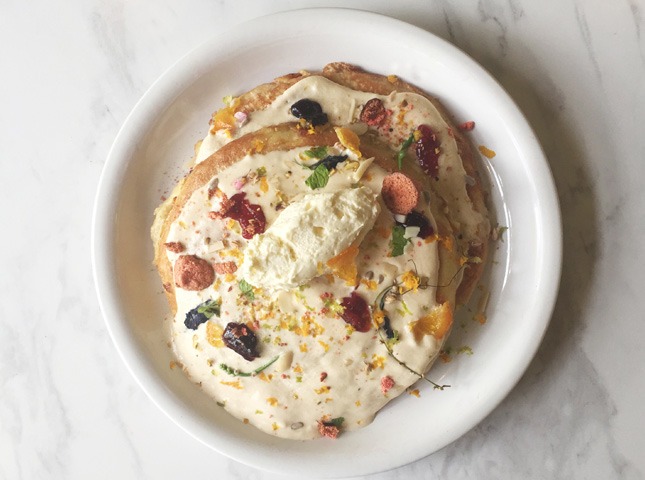 The TWG Earl Grey Cream and Fresh Orange Pancake

Who would have thought one would find some of the best pancake plates in Boracay?
You'll find them at Station 3, the less busy side of the island, in a gem of a place called The Sunny Side Café.  The place serves all-day breakfast fare, with impressive plates that encourage leisurely lounging and indulgent eating—just exactly what vacations should be made of.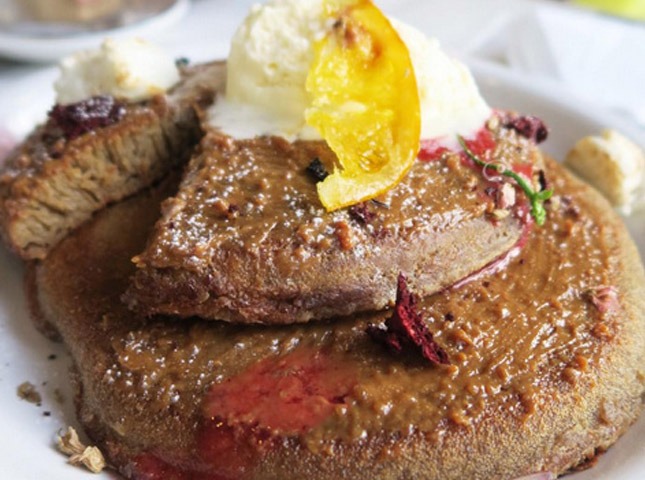 Dulce de leche and Chantilly cream make this pancake plate a little more indulgent.
Start with a stack of Espresso-Caramel pancakes made with freshly-pulled coffee: they taunt you with just the subtlest of coffee flavors and layers of sweet notes while the dulce de leche and Chantilly cream make it super indulgent. It's a big plate made for sharing or for lingering over your Flat White (they serve specialty coffee using beans from YKW Roasters of EDSA BDG, btw). With a front row view to the ocean, you would want to lay back and enjoy every sweet bite.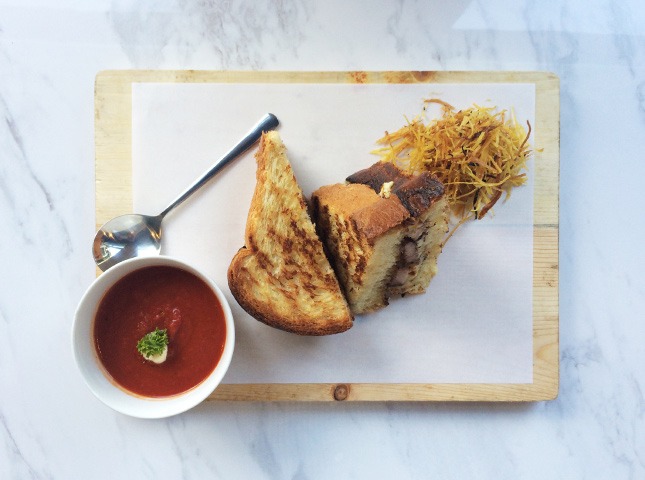 Bacon and Mango Grilled Cheese Sandwich
Savory flavors come in many forms but these are Sunnyside's no-fail winners: Bacon and Mango Grilled Cheese Sandwich and their Shashuka, both timeless comfort food dishes done right. The combo of sweet and salty flavors win in the grilled cheese board with its thick bacon slices made in-house, and they're hugged by the tangy-sweet mango jam and thick brioche bread. Their Shashuka is a more textured and fiery take on the poached-eggs-and-tomato dish: sautéed tofu adds a delicious texture while the spicy cilantro-flavored sauce make it the perfect bright dish to kickstart a day at the beach.
ADVERTISEMENT - CONTINUE READING BELOW
Recommended Videos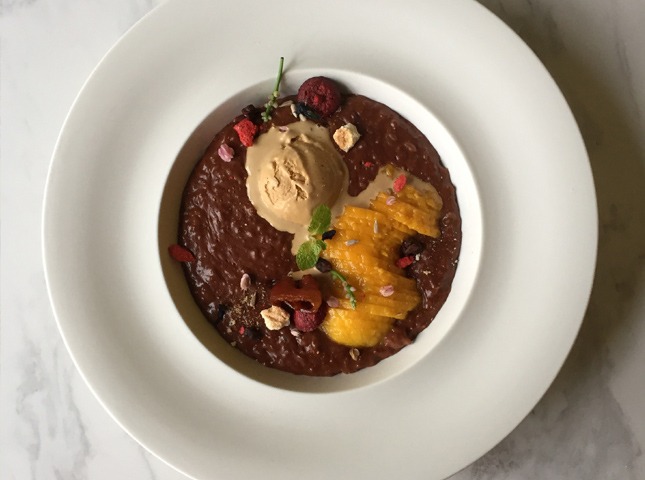 The Sunny Side Champorado is all kinds of delicious.
If you possibly have space for more dishes, we suggest getting champorado. The Sunny Side Champorado is your chocolate breakfast dreams coming true: their take on the Pinoy porridge is comforting and surprising at the same time. It's made with rich Malagos chocolate from Davao, topped with bacon brittle, slices of sweet mangoes, and caramel ice cream. Dare we say we'd want to have it every day of the week?

The Sunnyside Cafe is at Station 3, Boracay Island.
Images courtesy of The Sunny Side Cafe and espresso pancakes by JJ Yulo