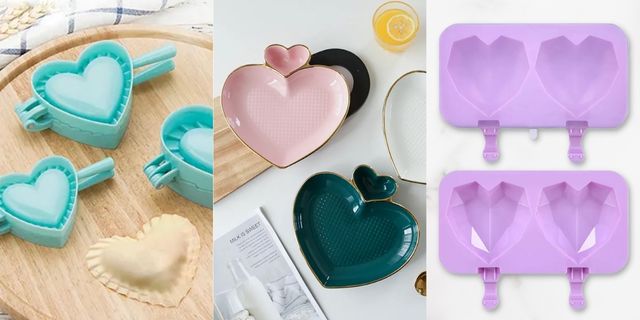 Products recommended on our websites are independently selected by editors. If You buy something through our links, Summit Media may earn an affiliate commission at no extra cost to you.
It's February… and love is in the air! Or at least, it's the season to let the people you care about most in the world know that you appreciate them. Whether you're whipping up treats for your sweetheart or you're wooing someone who loves to cook or bake, we've got you covered with this list of heart-shaped dining essentials and baking tools that you can't help but fall head-over-heels in love with!
Here are adorable heart-shaped finds that will add a little extra love to your baked treats or savory dishes:
1 Small But Unique Heart Silicone Molds For Making Chocolate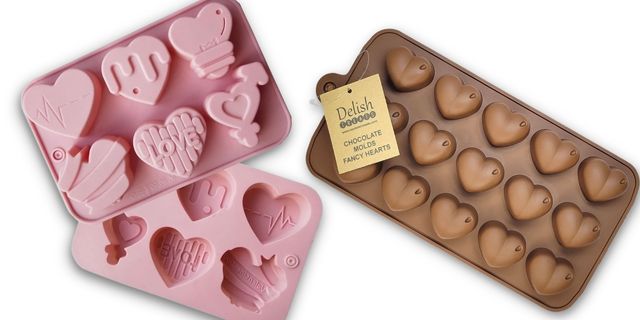 You probably can't literally wear these hearts on your sleeve, but we think they're pretty great silicone molds to use when you want to make your homemade chocolate to scream "I love you" without actually, you know, screaming "I love you." Have fun making homemade chocolates with the JUNZHEN Silicone Heart-Shaped Chocolate Mold or keep it elegantly simple with the Delish Treats Chocolate Molds – Fancy Hearts (Dimple) Mold.
Buy: JUNZHEN Silicone Heart-Shaped Chocolate Mold on Lazada. Original Price: P228, Discounted Price: 134, Lazada
Buy Delish Treats Chocolate Molds – Fancy Hearts (Dimple) Mold. Original Price: 150, Discounted Price: P50, Lazada
2 Heart-Shaped Silicone Molds For Baking And No-Bake Treats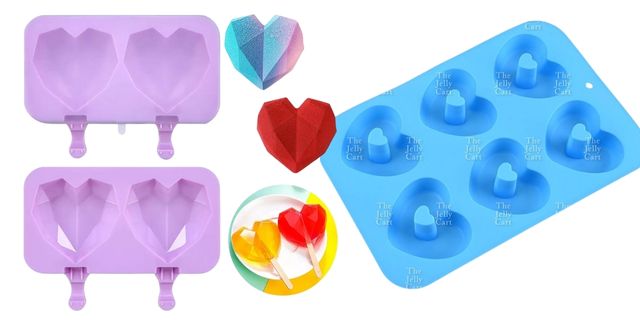 These heart-shaped silicone molds are heat-resistant, which means that they are meant to be able to stand the heat of your oven! You can bake your sweetheart's favorite cake or doughnut in the shape of a heart with the Heart Doughnut Silicone Molder or use the Walfos 3D Diamond Heart Cake Mold to make gelatin-based treats if you want to make no-bake desserts.
Buy: Walfos 3D Diamond Heart Cake Mold, Original Price: P290, Discounted Price: P233, Lazada
Buy: Heart Doughnut Silicone Molder, Original Price: P139, Discounted Price: P126, Shopee
3 Pretty Pink Baking Pan For Cakes or Pies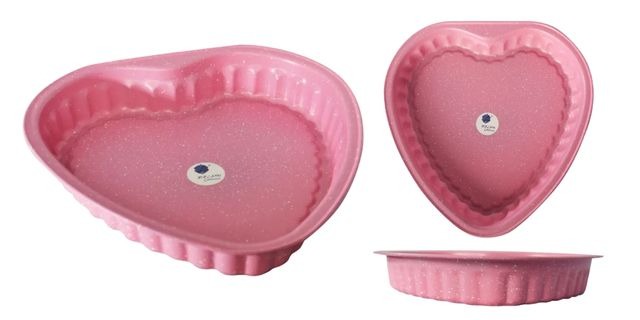 This cute pink cake pan is not only nice to look at; it's also a nifty baking tool that will pump out heart-shaped cakes or pies. What better way to let your sweetie pie know you're thinking of them than to bake them a delicious… well, pie?
Buy: Prism Collection Non-stick Heart Cake Pan, Original Price: P199.75, Discounted Price: P180, Lazada
4 Heart-Shaped Egg Ring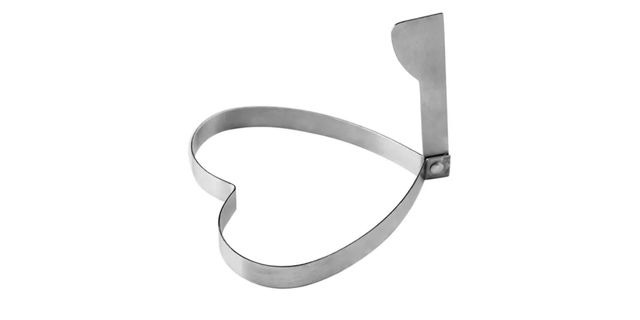 We're putting the "heart" in hearty breakfasts with this heart-shaped egg ring! Surprise your partner with a breakfast that will set a romantic tone for the rest of the day by cooking the perfect sunny-side-up egg in heart form. If you're adventurous enough, you could probably use this egg ring to shape an omelet too!
ADVERTISEMENT - CONTINUE READING BELOW
Recommended Videos
Buy: Chef's Classics Basics Stainless Steel Heart Egg Ring, Original Price: P149, Discounted Price: P107, Lazada
5 Tiny Heart Waffle Maker
Good things come in small packages, and this tiny heart-shaped waffle maker is proof of it. Use your favorite waffle recipe to make adorable mini waffles and you'll be putting the "sweet" in sweetheart.
Buy: Mini Heart-Shaped Waffle Mold Maker, Original Price: P1,200, Discounted Price: P450, Lazada
6 Heart-Shaped Molds For Dumplings or Empanadas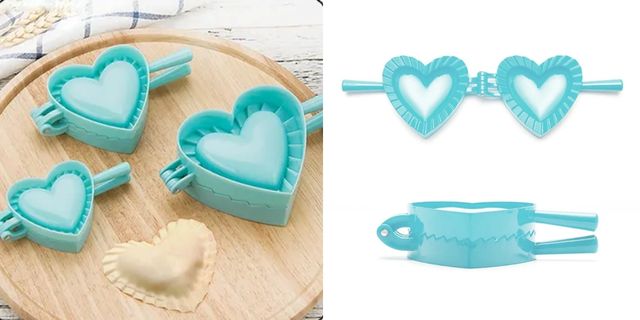 This dumpling press will get your heart pumping by making it so easy to make heart-shaped… well, dumplings! Not only that; you can also use it to make hearty (pun intended) empanadas or even Valentine's-themed ravioli!
Buy: Fityle Heart Dumpling Making Mold, Original Price: P157, Discounted Price: P57, Lazada
7 Double-Walled Heart Glasses For Hot Drinks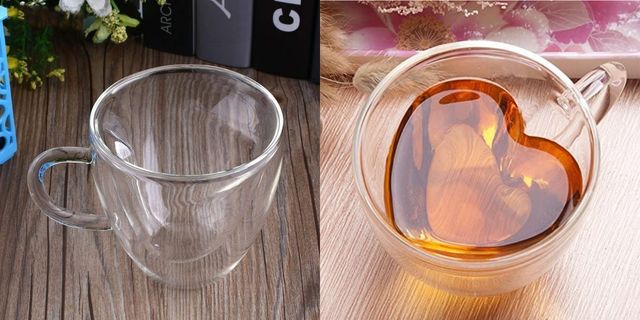 Double-walled glasses are all the rage these days, and this double-walled heart glass is not only aesthetically pleasing; it will remind your boo that no matter what they put in the glass, they'll always be your favorite cup of tea. Wink wink.
Buy: Muzi Double Wall Glass Heart Design, Original Price: P169, Discounted Price: P146.28, Lazada
8 Heart Plates And Platter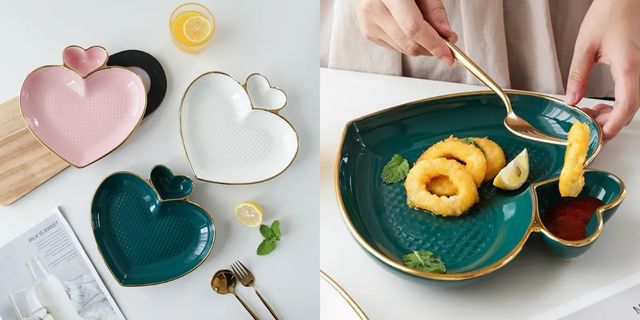 They say we first eat with our eyes… so give your beloved something to feast their eyes on with these double heart-shaped plates! As if one heart isn't good enough, these #aesthetic gold-lined plates come with an extra tiny heart on top for dips or sauces, ready for you to double- or triple-dip to your heart's content.
Buy: Roborobo Phnom Penh Creative Heart Shape Dumpling Plate With Vinegar Dish, Original Price: P700, Discounted Price: P292.05, Lazada
Did any of these items tickle your fancy? Listen to your heart's desires and add them to cart!
Links are updated regularly and as much as possible, but note that products can run out of stock, discounts can expire, and listed prices can change without prior notice.
***