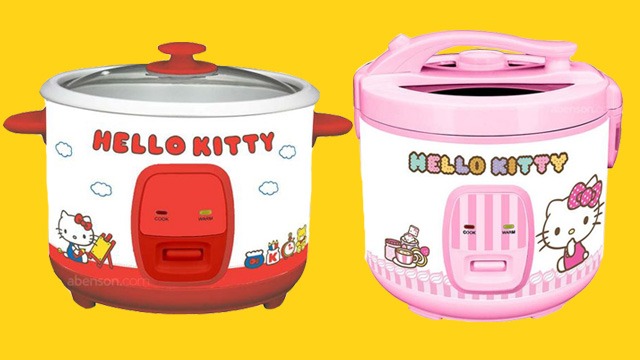 Hello Kitty fans might just spend more time in the kitchen with these adorable new kitchen appliances. 
Introducing the Hello Kitty Collection featuring two kinds of Hello Kitty rice cookers which are available at Abenson. The Hello Kitty Collection is only available online through abenson.com.
READ THESE: MORE ARTICLES ON RICE COOKER
The Hello Kitty multi rice cooker is available in the 8 cup capacity (P2,199) or the bigger 10 cup capacity (P2,399). If you want to go with the conventional kind of rice cooker, the red Hello Kitty traditional rice cooker which is available in the 6 cup capacity, is only P1,399.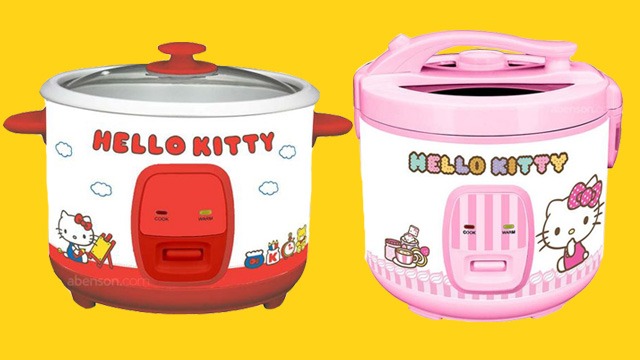 Whichever rice cooker you choose, either one will be able to deliver perfectly cooked rice in minutes! No tutong on the bottom (unless you want some) and both rice cookers might even be able to cook other dishes that you didn't think you could make in a rice cooker! And yes, you may have this delivered to your doorstep.
Hello Kitty Collection is available online from the official online store. Visit Abenson Facebook and Instagram for more information.  
ALSO READ: