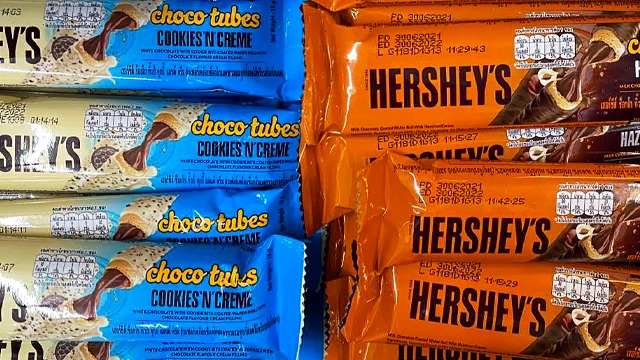 What we love about 7-Eleven are all the unique finds you can find in their stores and in some instances, these unique finds are often not available in supermarkets yet. If you're on the lookout for new chocolate for your emergency dessert stash, 7-Eleven has Hershey's Chocotubes.
7-Eleven carries two flavors of Hershey's Chocotubes, one is Cookies 'N Creme and the other is Hazelnut. The latter coats a hallow wafer tube with milk chocolate and fills the inside with hazelnut cream, while the former coats the wafer roll in white chocolate. This is studded with cookie bits all over but the inside of the wader roll is filled with chocolate-flavored cream. 
Go to 7-Eleven and try these Hershey's Chocotubes while they're still available!
*****