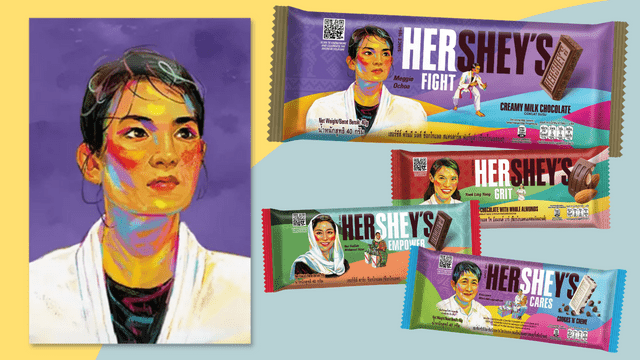 Products recommended on our website are independently selected by editors. If you buy something through our links, Summit may earn an affiliate commission at no extra cost to you.
This International Women's Month, Hershey's is celebrating "Sheroes", a play on the word "hero" to mean amazing women who have inspiring stories of success, compassion, and grit. In line with this, Hershey features portraits of strong women on its limited-edition HERSHEY'S International Women's Day chocolate bars.
The limited-edition chocolate bars come in a pack of four, each one in wrappers with portraits of celebrated women from Malaysia, Thailand, Singapore, and the Philippines. Each woman corresponds to four different qualities: Grit, Fight, Cares, and Empower. Each bar is also a different Hershey's chocolate bar!
The four women, their associated quality, and the chocolate bars are all on the packaging so you know why they are Hershey's Sheroes:
Get The Limited-Edition International Women's Day Packs For A Cause
Ochoa, Nizar, Winichthaoprathom, and Ling are just four of the millions of women who lead incredible lives not only because of their personal achievements but because of their advocacy to give back and empower those that they can in the best way they know how.
Each purchase of the pack of Hershey's chocolate bars is only P185. In the spirit of paying things forward, part of the proceeds from the purchase of these limited-edition International Women's Day packs will go to Girl Up, an organization by the United Nations that helps women expand their skills and opportunities.
HERSHEY'S International Women's Day Special Packaging 40g Chocolate Bars (Pack of 4), P185, Hershey's Philippines LazMall Flagship Store
Want to know more about the incredible women Hershey's have named its Sheroes?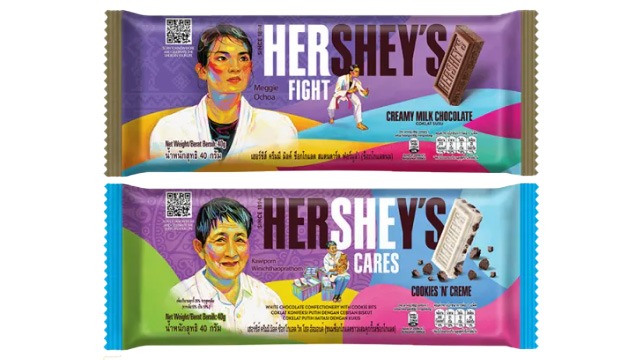 The shero featured on one of Hershey's colorfully illustrated limited-edition packs is none other than Meggie Ochoa, who is a world champion in Brazilian jiu-jitsu. Meggie has bagged the gold medal in international jiu-jitsu competitions and most recently dominated in the 7th Asian Jiujitsu Championships in Bangkok, Thailand on February 28, 2023.
Besides her incredible feats in the world of Brazilian jiu-jitsu, Meggie is a child rights advocate, and her advocacy to empower and protect children from sexual abuse prompted the launch of the Fight to Protect movement. Fight to Protect aims to nurse child victims, orphans, and survivors of sexual violence and to introduce them to jiu-jitsu. In so doing, Meggie's goal is to help young children develop mental and physical strength through jiu-jitsu to help them overcome their trauma.
ADVERTISEMENT - CONTINUE READING BELOW
Recommended Videos
Thailand's Kawiporn Winichthaoprathom is a champion of animals; she is the founder of the Fairy House of Stray Animals, which cares for over 2,000 stray and injured dogs.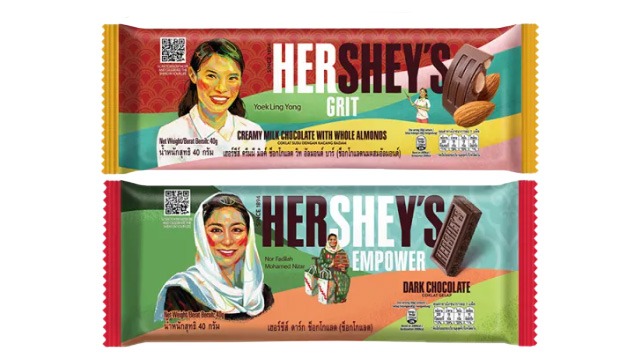 Malaysia's Nor Fadilah Mohamed Nizar is an advocate for domestic abuse survivors and is the founder of The Johor Empowerment of Intellectual Women Association (JEIWA), a non-government organization of professional women focused on helping victims of domestic violence to start anew.
Singapore's Yeok Yong Ling has dedicated her advocacy to empowering the youth by equipping them with skills, experiences, and mentorships as the chairwoman of the non-profit organization Beautiful People.
For more information, visit the Celebrate HerShe site and check out the #HerShe movement.
Links are updated regularly and as much as possible, but note that products can run out of stock, discounts can expire, and listed prices can change without prior notice.
***