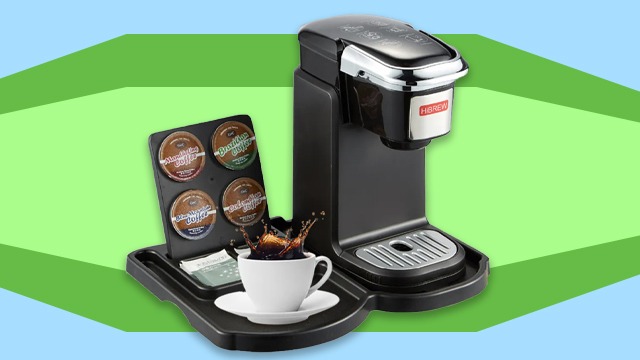 Products recommended on our website are independently selected by editors. If you buy something through our links, Summit may earn an affiliate commission at no extra cost to you.
Remember a few years back during the pandemic when "coffee was life"? Everyone wanted (needed!) coffee in their lives but it had to be a home-brewing coffee machine since they could not venture out for their favorite brews. From manual pour-overs and coffee presses to coffee-pod machines and barista-level espresso makers, coffee and its tools to make it every morning was in demand! 
Fast forward to now, and it's still the same case without the added urgency and panic that we felt when there were no open coffee shops to satisfy our daily caffeine fix. If you're still in the market for an affordable coffee maker, particularly the capsule coffee machine, there's one deal you need to take advantage of.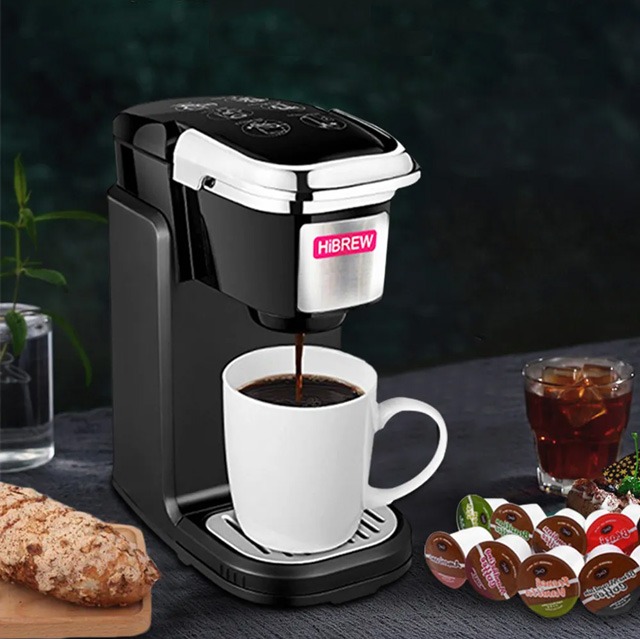 The HiBrew coffee machines compatible with Nespresso and Dolce coffee capsules was already attractive to coffee lovers at a sale price that was under P5000, but there's a coffee machine that's even more affordable! This 5.5 Lazada Sale, the HiBrew Single Serve K-Cup Coffee Maker Machine will be on sale for only P2,663.91 starting May 5. 
Here's what you can expect from the HiBREW Single-Serve K-Cup Coffee Maker Machine: 
1 It's a K-Cup-compatible coffee machine. 
The HiBrew coffee machine prides itself in being compatible with other coffee capsules but this variant is a K-Cup-compatible coffee machine. On the off chance you have access to K-cups, this is an easy one-button operation just like many capsule coffee machines. While the K-Cup is not as widely available to our market as other capsules, the good news is that the capsule is not the only way to use it to make good coffee. 
2 It comes with a cup filter.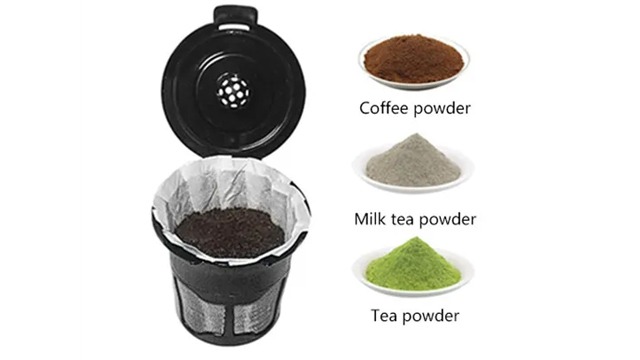 ADVERTISEMENT - CONTINUE READING BELOW
Recommended Videos
The HiBrew is a multipurpose coffee machine! If you do not have K-cups or run out of them, you can make your own since this comes with a coffee filter cup. The cup has a mesh so coarsely ground coffee can be used for this. However, if you have finer grounds such as green tea powder, you might want to use the provided coffee paper filter for that purpose. (The machine comes with 10 of these paper filters.) 
This not only makes it easy to use with your blend of coffee grounds but makes disposable easy, too. No need to turn over capsules when these are used up. 
3 It's easy to clean and safe to use.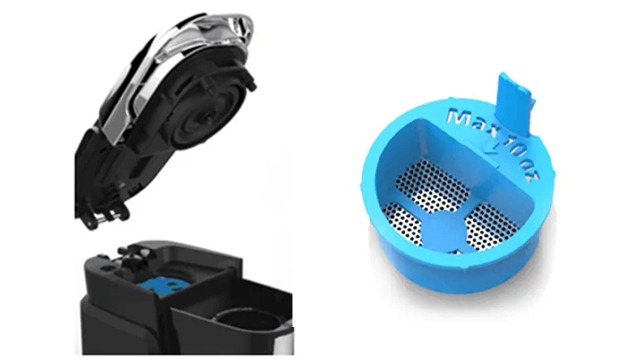 The top of the coffee machine is removable so there's an easy way to keep your machine clean on the inside as well as the outside. Plus, it has a filter specifically for the water so it can make sure your coffee tastes as it should. Of course, it has a removable drip tray so it's easy to clean any mess you may make while brewing your coffee. 
It even has a safety feature so you won't make the mistake of not closing the machine because it won't work until properly closed. 
4 Over 150+ people think it's a 5-star worthy buy. 
You can't discount that this is a great buy! You have the word of over 150 people who bought it, too, plus, it's from a LazMall flagship store so you know it's the legit thing. 
Are you impressed enough to add this to your overflowing cart? The Lazada sale is happening only on May 5, so add it now so you won't forget when it's time to check out. 
BUY HERE: HiBREW Single-Serve K-Cup Coffee Maker Machine, P2,663.91, Hibrew Official Store, LazMall Flagship Store
Links are updated regularly and as much as possible, but note that products can run out of stock, discounts can expire, and listed prices can change without prior notice.