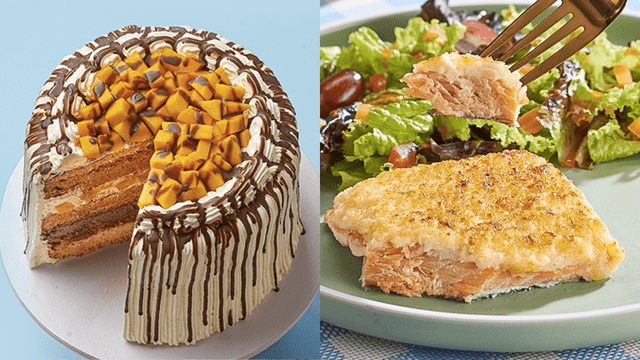 Conti's Bakeshop & Restaurant's legacy is all thanks to the three Conti sisters, but the delicious food that comes out of its kitchen also speaks for itself. When you think of popular mango cakes in the Philippines, the Mango Bravo automatically comes up on the list. And it's not just desserts, the same can be said for their popular Baked Salmon dish. 
During the celebration of Conti's 25th anniversary, the Conti sisters shared the origins of the Mango Bravo and Baked Salmon.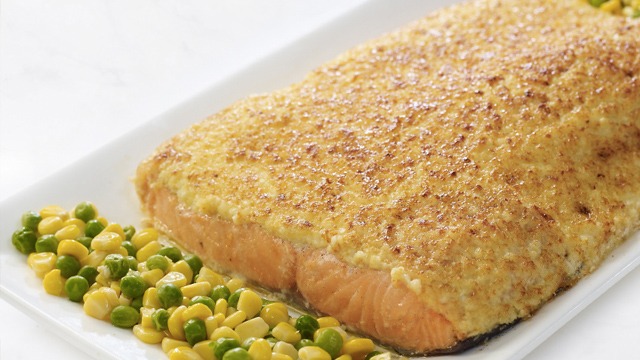 Conti's Determination To Make The Best Baked Salmon
According to Carole Sumulong, the Conti sister who cooks, she was able to taste a delicious Baked Salmon when she was still living overseas in the U.S. back in the 1980s. She tried to recreate it for Conti's but unfortunately, back then, the raw materials weren't as readily available in the Philippines.
"It was only 10 years after that we were able to serve it [Baked Salmon] at Conti's," she says. 
It took quite some time and an amazing taste memory, but she was able to do it because of her passion for good food and her determination to recreate it. She shares how she went to different fish ponds or fish farms where they grow salmon, and she even studied the different kinds and how to cook them.
Now, Conti's Baked Salmon continues to be a staple in most celebrations, especially during the Christmas season. They use a Norwegian pink salmon fillet,  bake it with a creamy, garlicky, and cheesy layer on top, and serve it with buttered vegetables on the side to complete the meal.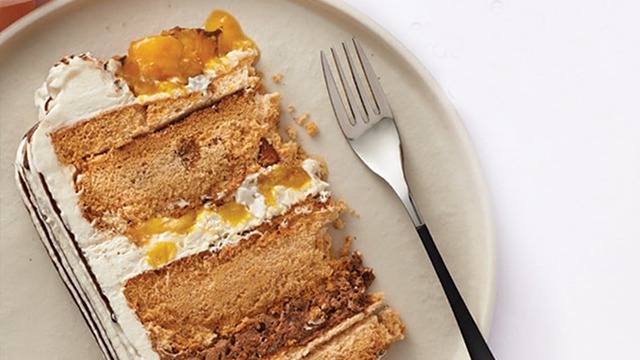 The Inspirations Of Conti's Famous Mango Bravo Cake
As for the Mango Bravo cake, this popular mango cake draws inspiration from a delicious dessert Carole tried in a café located in her neighborhood. Although Carole doesn't namedrop the exact café, she did mention that the Mango Bravo draws inspiration from a banana pie that had meringue in it.
ADVERTISEMENT - CONTINUE READING BELOW
Recommended Videos
In no way did Carole copy the delicious banana pie from the café, but instead, she did two important twists that made it her own. She turned that pie into a cake, and instead of bananas, she used sweet yellow mangoes.
It makes sense since Pinoys love yellow mangoes, and we're more familiar with cakes as it's handaan-staple! But with the towering Mango Bravo——the cake has alternating layers of crunchy wafers, chocolate mouse, cream, and mango cubes——it's the type of cake you'll want whether you're celebrating a milestone or not.
*****