If you often find yourself struggling to make your little one eat, it's not really your fault. Kids get to that age where the only thing that is important to them is playtime. So one of the best ways to encourage your children to eat is to make it a fun and stress-free part of their day. Check out some of these helpful tips you can try on your next mealtime!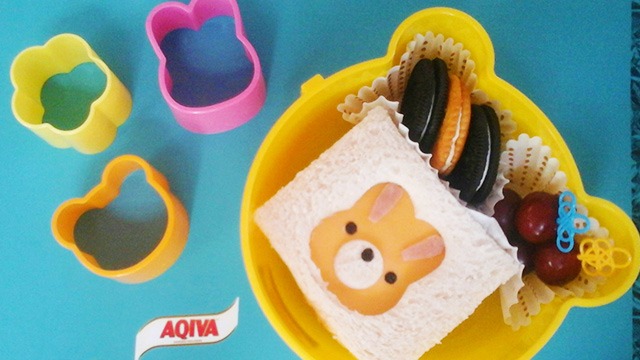 1 Go bento!
Pack a complete and nutritious meal in the most exciting way possible: do it bento-style! When you transform the regular ham and cheese sandwich into a fun bento creation, even the pickiest of eaters will be munching on it in no time.
2 Pack a fun drink.
This often underrated component of a packed lunch is definitely a necessity. With all the running, jumping, and skipping around during recess, your child will need to stay hydrated to power through the rest of the day. Remember to pack that precious H2O or a nutritionally beneficial drink like Aqiva—something that will complement your prepared meal in terms of both taste and sustenance.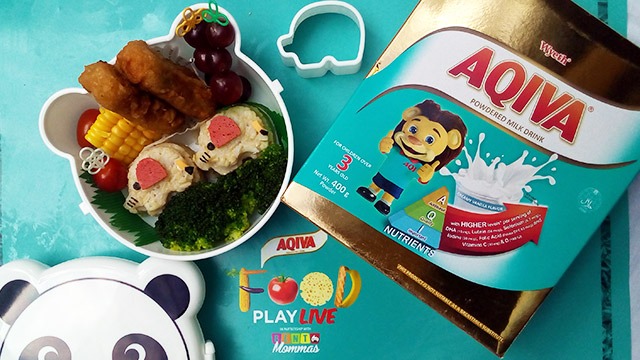 3 Mix and match flavors, colors, and textures.
Sweet fruits, toasty nuts, crunchy pretzels, creamy cheese, and colorful veggies—baon has never looked better! Make meals fun and interesting to prevent those picky-eating habits from developing before they take over.
4 Make it together!
Invite your child to join you in the kitchen to prepare packed lunches together. This is a great way to educate your child about nutrition, to get him or her excited about packed meals, and of course, to sneak in some mom-and-child quality time.