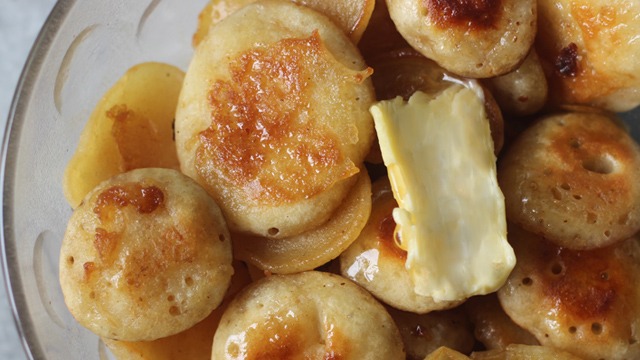 If you're wondering why pancake boxes are harder to find during your grocery runs, it's probably because people are stocking up their pantry with this useful and versatile grocery item. Besides the obvious pancakes, you can make waffles, mini doughnuts (a la Lil' Orbits), and even chocolate chip cookies, just to name a few.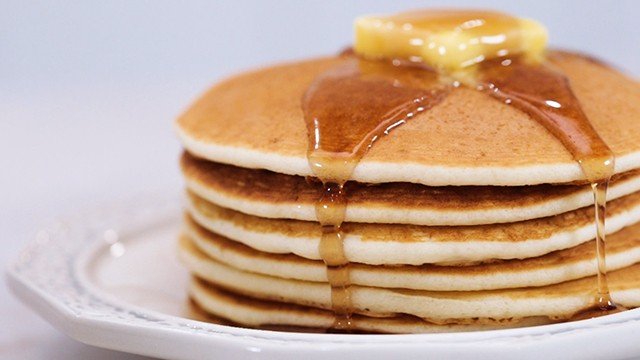 Everything You Can Make With Pancake Mix
Posted in:
Cooking
Another pancake hack you can add to your list of quarantine food projects is the pancake cereal: a quarantine food trend that started from user @TheNaughtFork on TikTok. These are essentially tiny pancakes that resemble cereal. 
We know it sounds a little funny since the pancake cereals are simply coin-sized pancakes that don't necessarily go with milk, but it's still worth the try only because there's an added crisp to each piece, plus the maple syrup gets spread out evenly.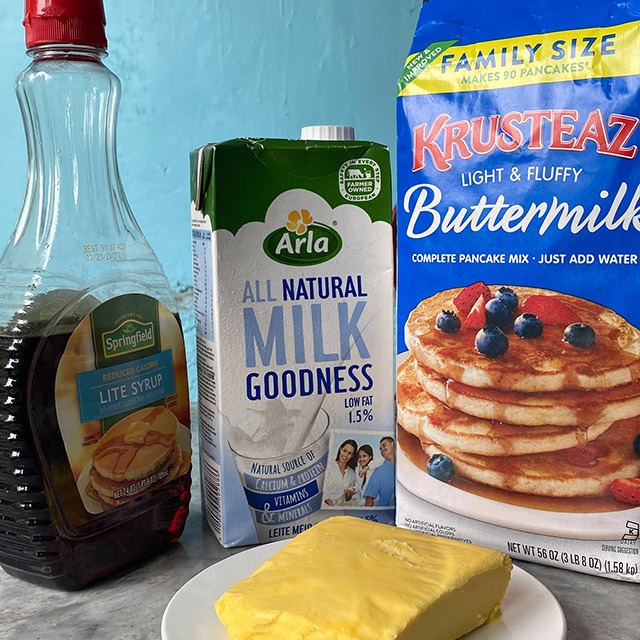 How easy could it be? If you know how to make pancakes, whether from scratch or straight out of a box, then you can definitely do this. Here are the instructions:
Make your pancake batter a little thicker than usual.
Place the pancake batter in a piping bag. A makeshift piping bag (plastic bag and cut one of the tips off) or a spoon will work, too!
Place a slab of butter on a nonstick pan and wait for it to completely melt.
Pipe coin-sized pancake batter on the pan.
Flip the pancake on the other side when tiny bubbles are forming on the top.
Toss the tiny pancakes on the pan until you achieve a golden brown color on both sides.
Serve in a bowl, drizzle with syrup, and add butter!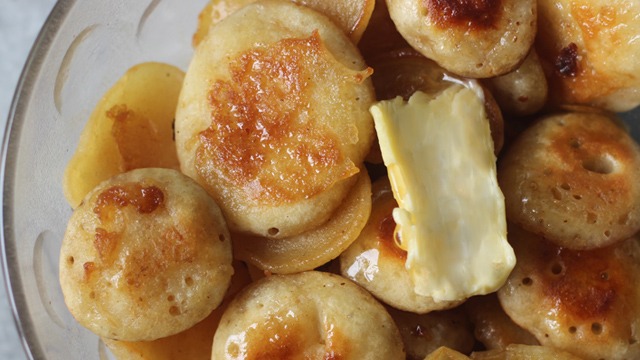 Similarly to regular-sized pancakes, you can even top the pancake cereals with fresh fruits, chocolates, and bacon. You can even use different pancake batters, like coffee, banana (yes, the flourless ones!), ube, milk tea, or even mix and match your favorite flavors!
ADVERTISEMENT - CONTINUE READING BELOW
Recommended Videos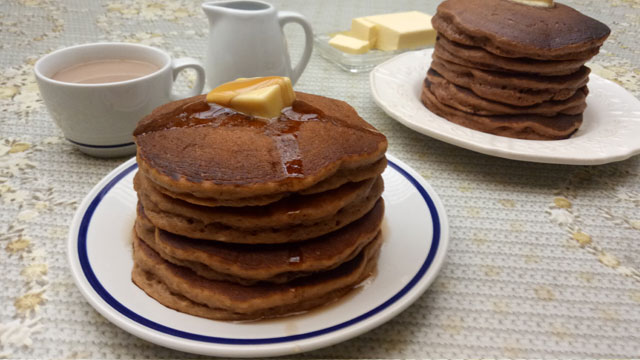 Coffee Pancakes Recipe
Posted in:
Recipe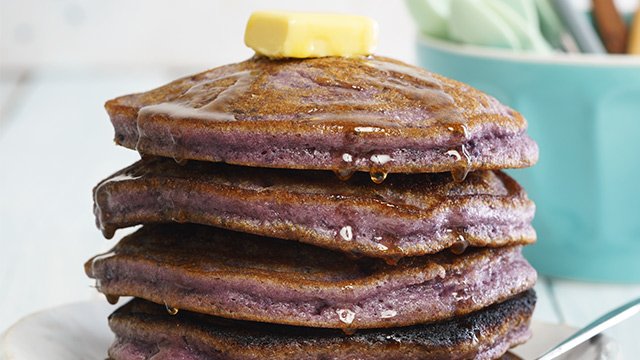 Ube Pancakes Recipe
Posted in:
Recipe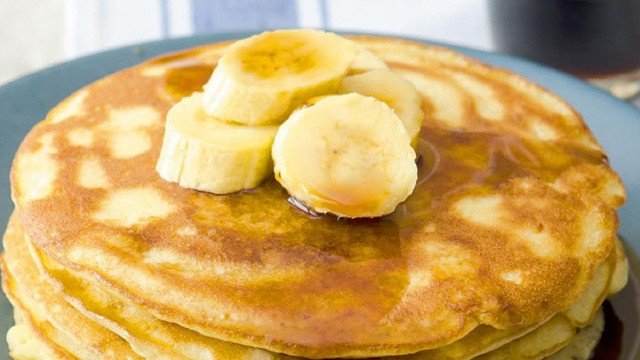 Banana Pancakes Recipe
Posted in:
Recipe